Yesterday was a gloriously beautiful Autumn day. We mowed all of the grass on the property, a very satisfying feeling, and then I took advantage of the warmth and the sun to take some pictures for those of you who have been requesting all things Fall.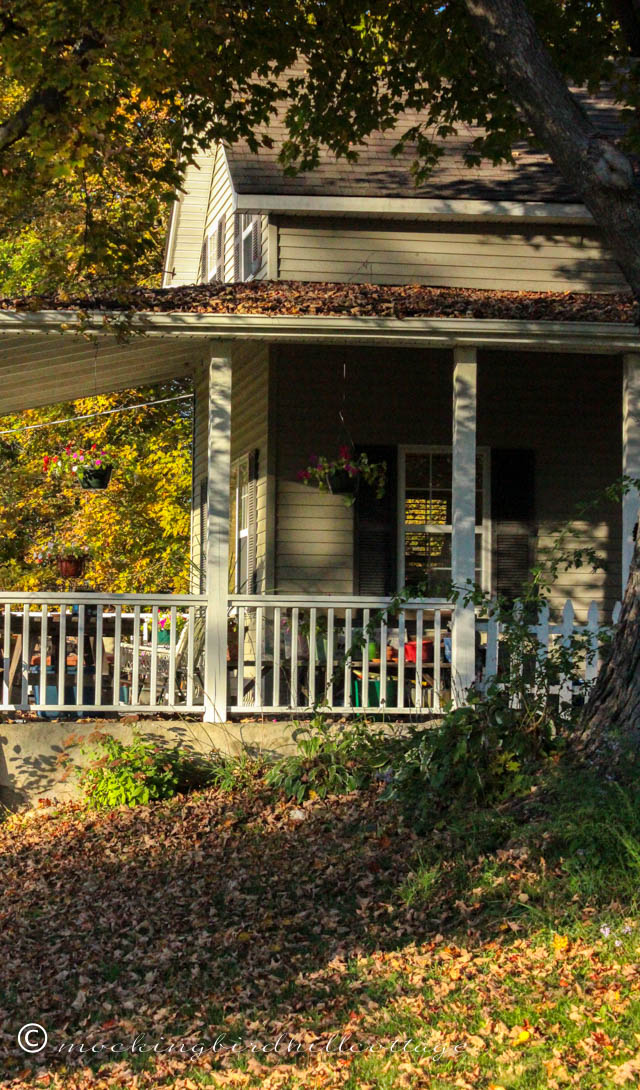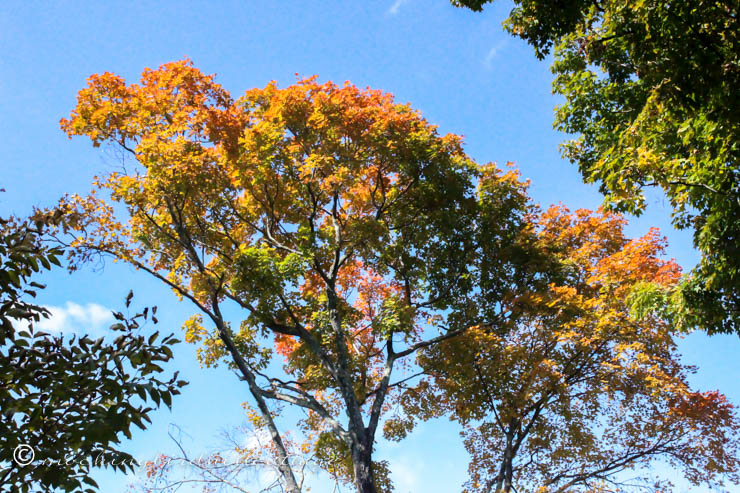 The top of the maple that's next to the house (where the big garden bed is).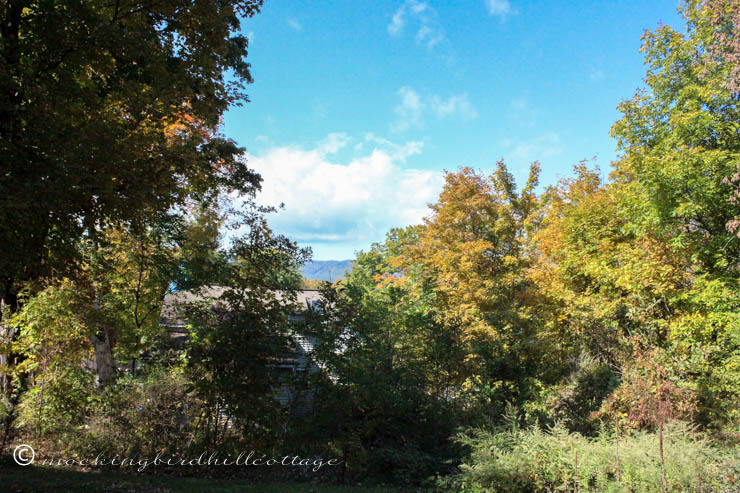 That's the house you see tucked in there among the trees. I took this while standing in the back forty, which is up a hill from the house. That's the mountain ridge that we can see from our cottage – the same ridge where we occasionally hike.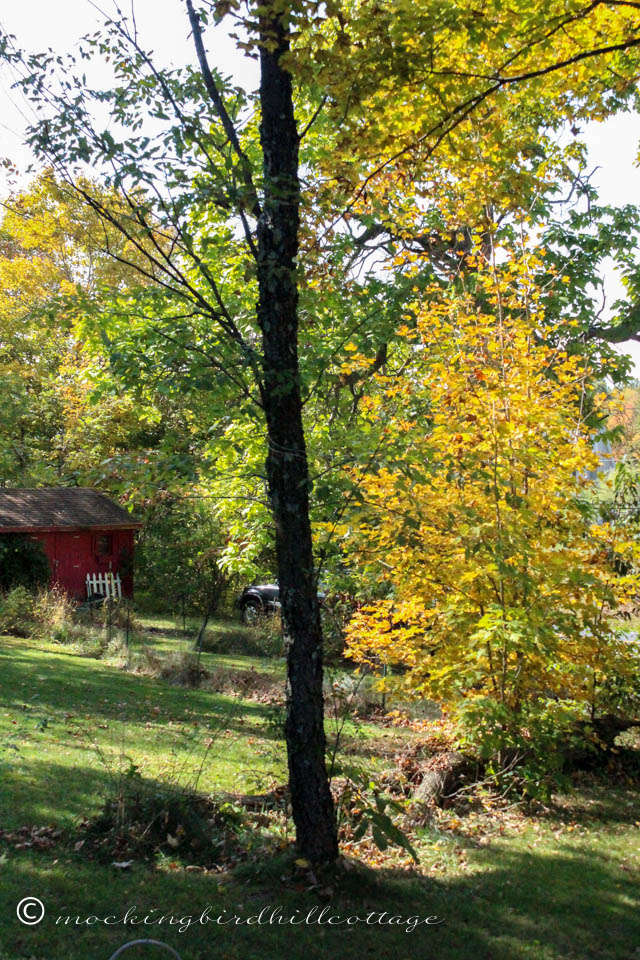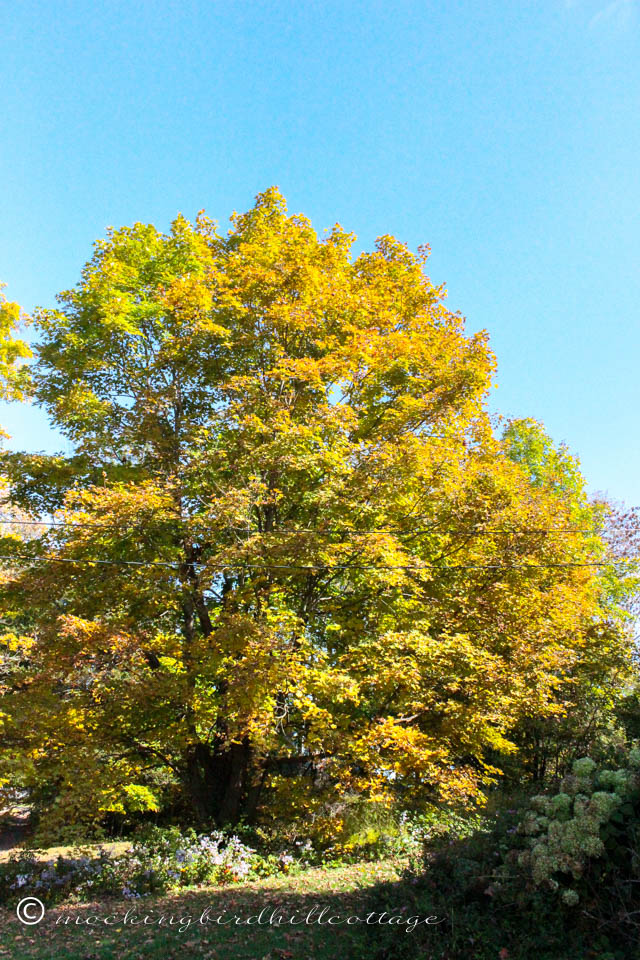 The maple tree on the other side of the house, which is simply beautiful. Hydrangeas and porch to the right.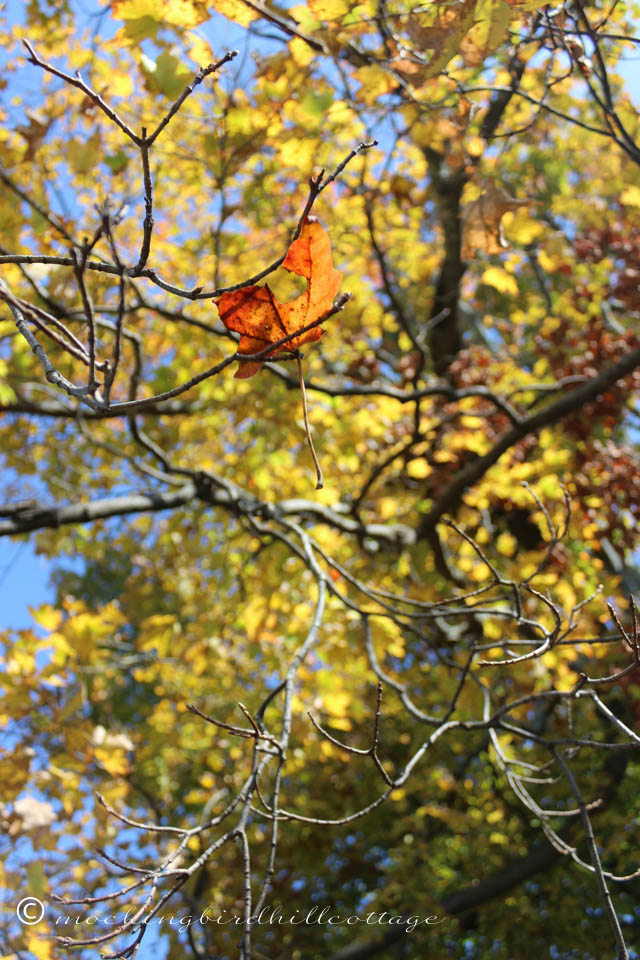 As you can see, there's still a lot of green; the colors have just begun to change.
I'll have more photos for you as the leaves change and more colors are added to the landscape. I took a lot of photos of the gardens, as well – I love capturing the changes in all of the plants as we move away from summer.
Book review on Just Let Me Finish This Page today. Her Final Breath  by Robert Dugoni – click here.
Happy Friday.