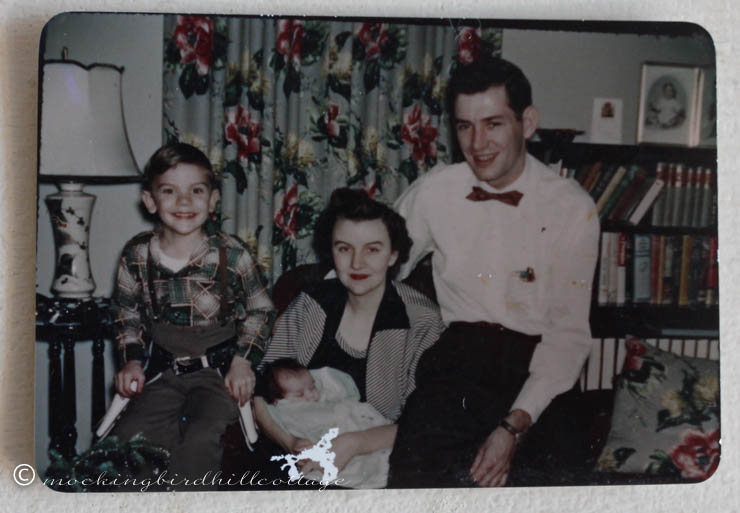 Newborn Claudia.
I found this photo at my parents' house. That's my brother, Dave, on the left. God, he was a beautiful child. Simply beautiful.
Things I love about this photo: the cowboy gun belt my brother is wearing, my dad's bow tie, the lamp, and that barkcloth used for the curtains and the pillows. I have a remnant here that looks an awful lot like this print. Mom looks beautiful, but tired, doesn't she?
I was very sick when I was born. I turned blue and had something called infant diarrhea. So, though I was born on the 21st, I didn't come home until Thanksgiving Day. For years, my dad would utter thanks for my homecoming during our Thanksgiving blessing.
All three of these loved ones are gone.
Obviously, this day is bittersweet. I'm trying my best to be happy, but I have to tell you, I'm mostly sad. And I think that's to be expected. I just lost my dad three weeks ago. I'm still mourning the loss of my mom eighteen months ago.
Anyway. Happy Birthday to me!
I think it will be a low-key day, spent with my husband and doggie.
On the business side of things, I've listed a new Obsession Scarf on Etsy. It's the chunkier version of the yarn I've been using, so it's a bit wider and just a bit shorter in length – though the length of all of the scarves varies according to the particular skein I'm working from. It's in a gorgeous gradient called Into The Woods. Beautiful.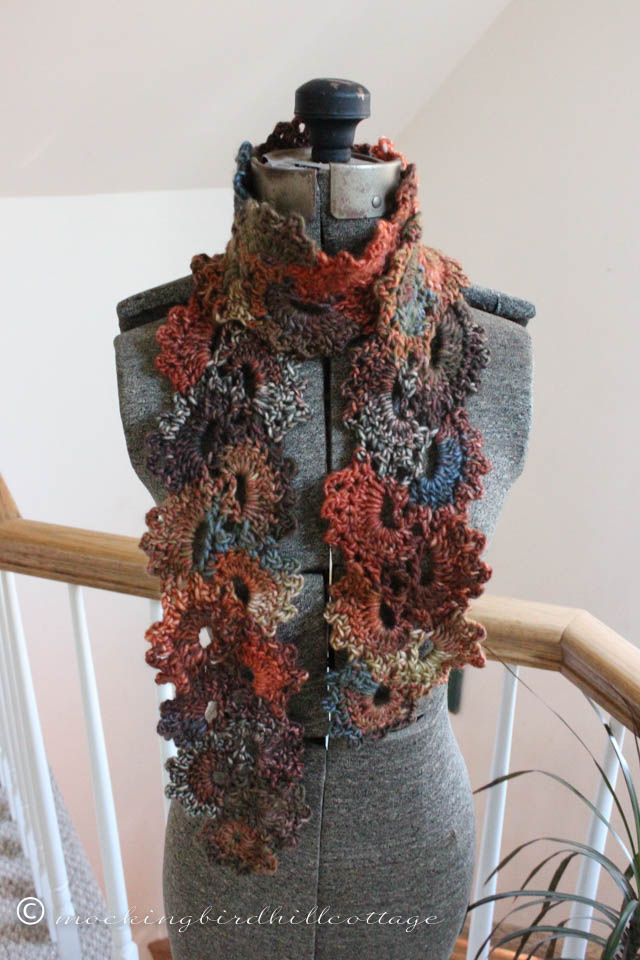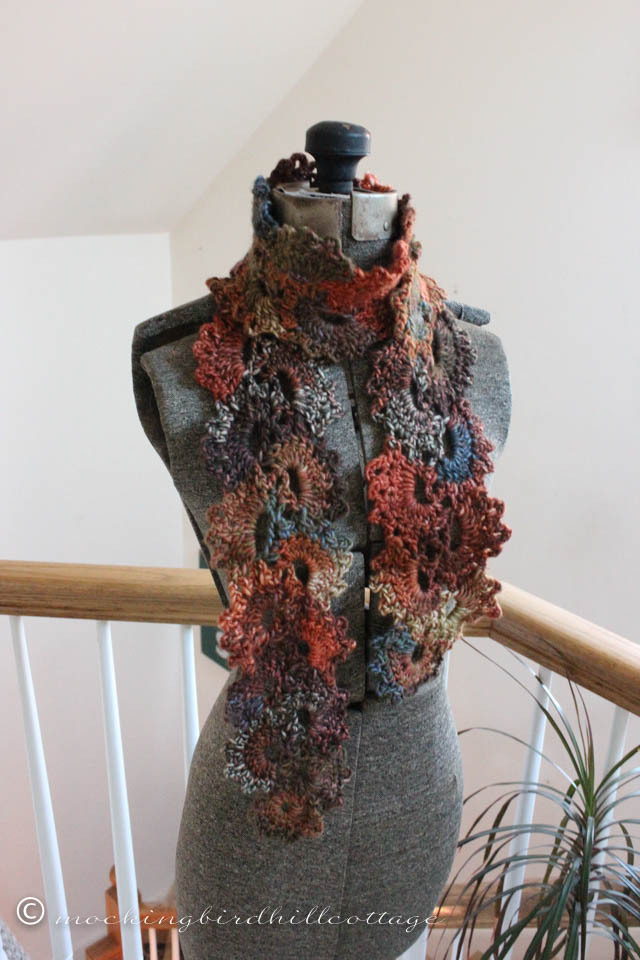 Happy Saturday.