• Because you often ask about her and she's currently snoozing in the tunnel: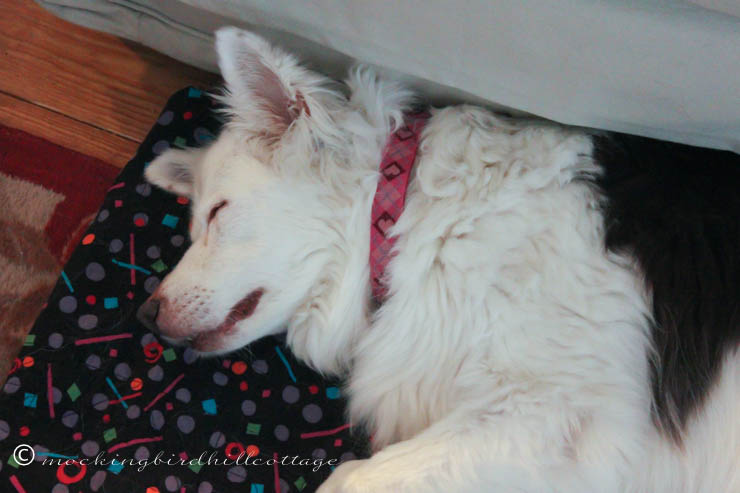 Our sweet girl. Yes, I know she's almost 17, but she'll always be our little girl.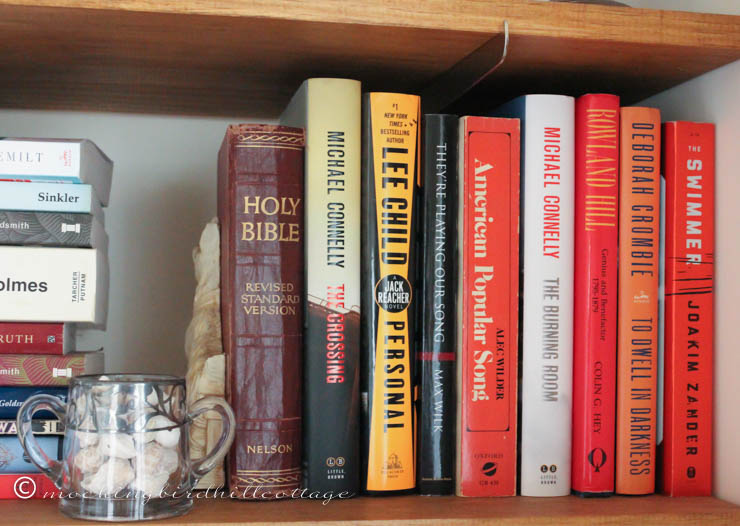 • I brought that Bible home with me from my parents' condo. It isn't particularly pretty and it's very much the worse for wear, but it was on the bookshelves in my childhood home for as long as I can remember. It was a part of the view I saw every day as a young girl. So I felt it needed a home here. (I'm going to be reviewing the latest Michael Connelly that you see on the shelf next to the Bible – The Crossing – on Just Let Me Finish This Page today. Click here.)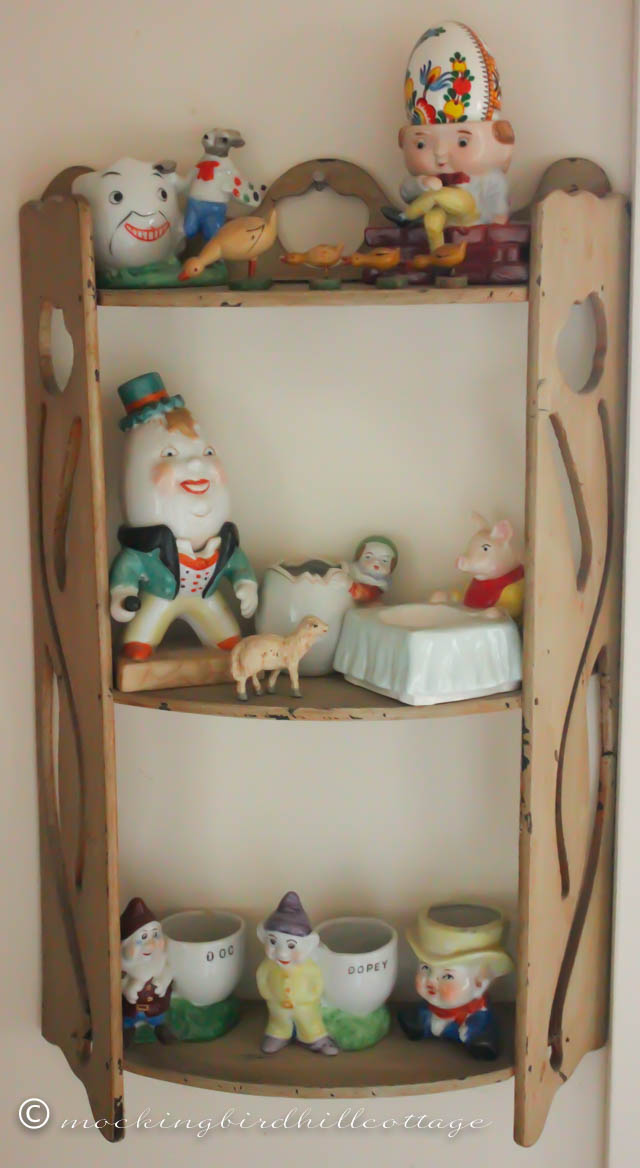 • I've now attempted to bid on a few of the Snow White and the Seven Dwarfs egg cups on eBay. I lost out each time. Oh, so frustrating. I have a strict budget, so in a couple of cases, I simply had to stop bidding. And one time, I couldn't be around for the end of the auction.
Waah. They rarely come up for auction. Darn it.
• I listed another scarf in the Etsy shop.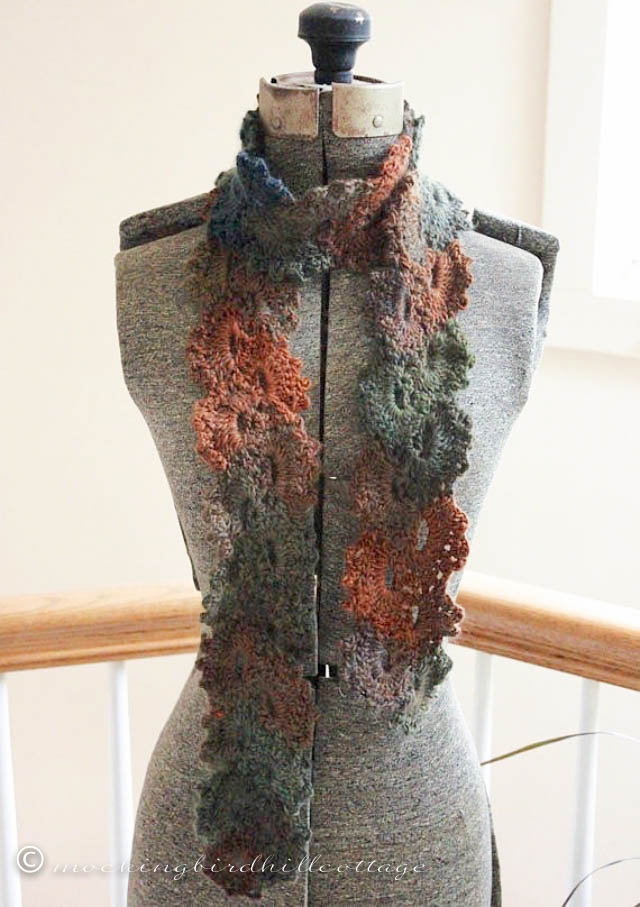 Obsession scarf in Spanish Moss. You can find it here. More yarn is on the way. I'm hoping some of it will arrive by tomorrow. Fingers crossed.
Update: Sold! Thank you.
• And finally, a talented filmmaker recorded Don and Dan performing a couple of Don's songs. The videos are on their website and the link is here. Thought you might enjoy watching these two talented guys at work.
Happy Tuesday.