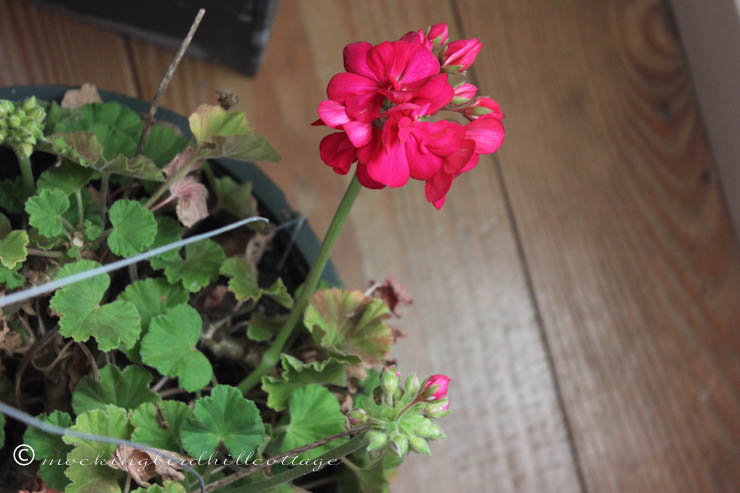 My geranium is still chugging along. I took this photo yesterday and there are even more flowers today.
The impatiens might not have fared as well, since I forgot to cover them last night and the temp was below freezing. I've been ambivalent about overwintering them this year, so maybe this was meant to be. The truth is, I'm having a hard time and certain tasks or ideas or plans have lost their appeal. They seem to take too much energy. I know that will change in time, but for now, that's the way it is.
As promised, the biscuit recipe:
Cloud Biscuits

2 cups flour
1 tsp. sugar
4 tsp. baking powder
1½ tsp. salt (I usually cut this amount in half. If you like salty biscuits, have at it.)
½ cup butter
1 egg, beaten
2/3 cup milk

Cut butter into dry ingredients, until well chopped. Stir egg into milk and into dry ingredients. Place on floured board and knead until blended. Flatten out (but not too flat) until smooth, cut with cookie/biscuit cutter and place on oiled cookie sheet. Bake at 450° for 10 minutes.
A couple of tips: Baking time will vary. In my oven, 12 minutes seems to do the trick. And don't make the mistake of flattening out the dough too much. I usually leave it at least a half-inch in depth, if not more. If you flatten it too much, the cloud biscuits won't be quite as big and fluffy.
The link for the Stuffed Portobello Mushroom recipe is here.
And if you google Deirdre Imus and Crabbiless Crab Cakes, you'll probably find that recipe. The reason I didn't share it here is simple. The recipe is in a book we purchased – The Imus Ranch: Cooking for Kids and Cowboys – that is full of the vegetarian recipes Imus uses at the Imus Ranch, a ranch that is devoted to children who have cancer. Since the proceeds from the book go to the Imus Ranch, I do not feel right about publishing the recipe on this blog. The link for the book is here.
There you go. This is a rare recipe post from yours truly, so make a note on your calendar. It doesn't happen very often.
New in the shop: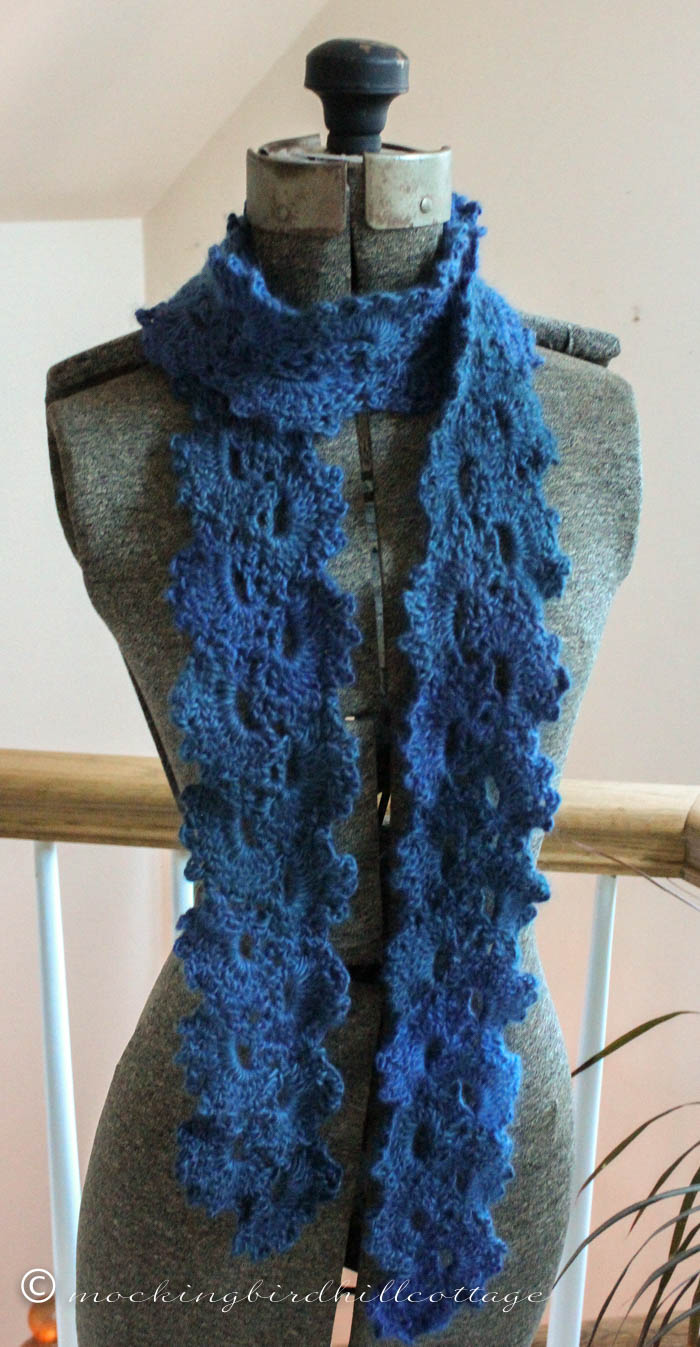 The Obsession Scarf in Lake. It's tricky to photograph, but the variations in the shades of blue and aqua are very subtle.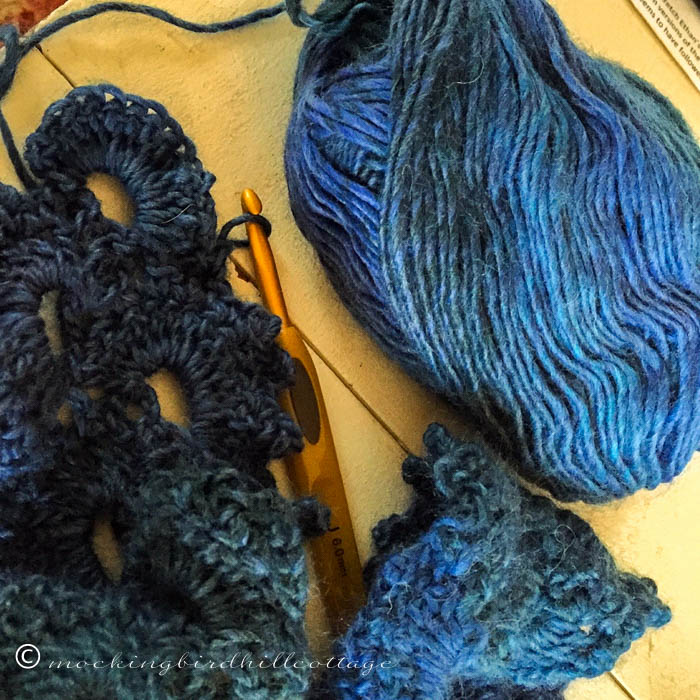 It's very pretty and is 74 inches long.
Update: Sold! Thank you! I'm listing another scarf in Wildberries later today, so keep your eye on the shop!
Happy Sunday.