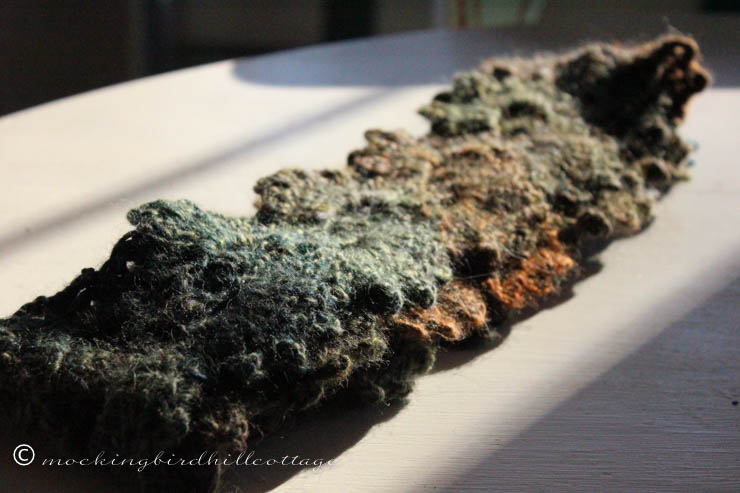 I've been non-stop crocheting. I have some orders to fill and also some new scarves to make for the shop.
I might go mad. Don might come home and see a crazy woman babbling "slip stitch, chain 6, turn, slip stitch into loop…" over and over again, perhaps with a cackling laugh added for dramatic effect.
I know I promised you a new scarf today. In fact, I listed the scarf right before I started this post, and it sold before I could write about it on the blog. Sue, you were fast! I may have to reverse the order in which I do this in the future! I'm going to post a photo of it anyway in case any of you are interested in special ordering one in this colorway.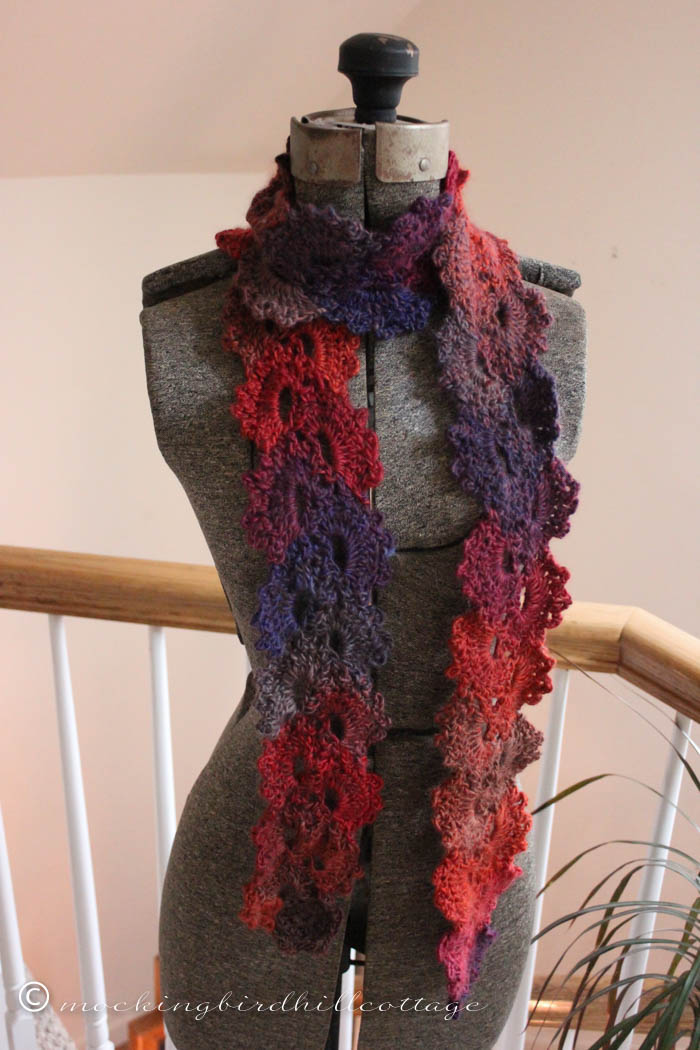 Obsession Scarf in Stained Glass.
I am happy to crochet special orders for you. I just have to order the yarn and list the scarf under Reserved for (fill in the blank.) Up until now, I've been waiting to list the scarf until I've finished it, but I think, in the future, that I will list it as I order the yarn and then ship when it's completed. That way, I know what orders have to be filled and you know I've reserved one for you. So if you see one you'd like, let me know. Several people have done that already.
Or, you can be surprised when I list one in a new colorway and grab it then.
Fair warning: I won't be making these indefinitely.
I got my new iPhone the other day! Huzzah! I had been using an iPhone 4, which is several years old. It was getting harder for me to read things on the screen and I use my phone often – especially when I'm on the road. As I was eligible for an upgrade, I upgraded to an iPhone 6. If I'm ready to upgrade, I never get the latest model, I wait until the newest version comes out and then I buy the now-discounted previous version. It's a great way to save money.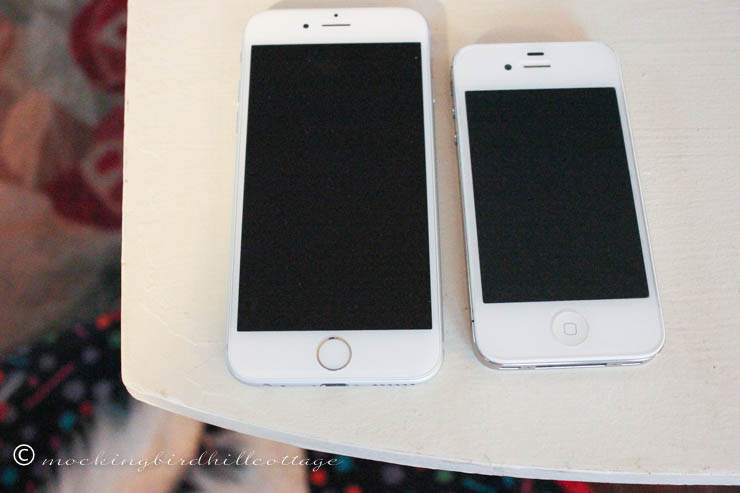 As you can see, there's quite a difference in the size. (Those are Scout's paws to the left. What can I say? It's morning tunnel time.)
Anyway, I love it. The camera is much, much better. I can see the keyboard when I'm texting. I can see  photos on Instagram without squinting. Everything works more quickly and efficiently.
I just need a new case. So in the meantime, I'm being very careful  with it.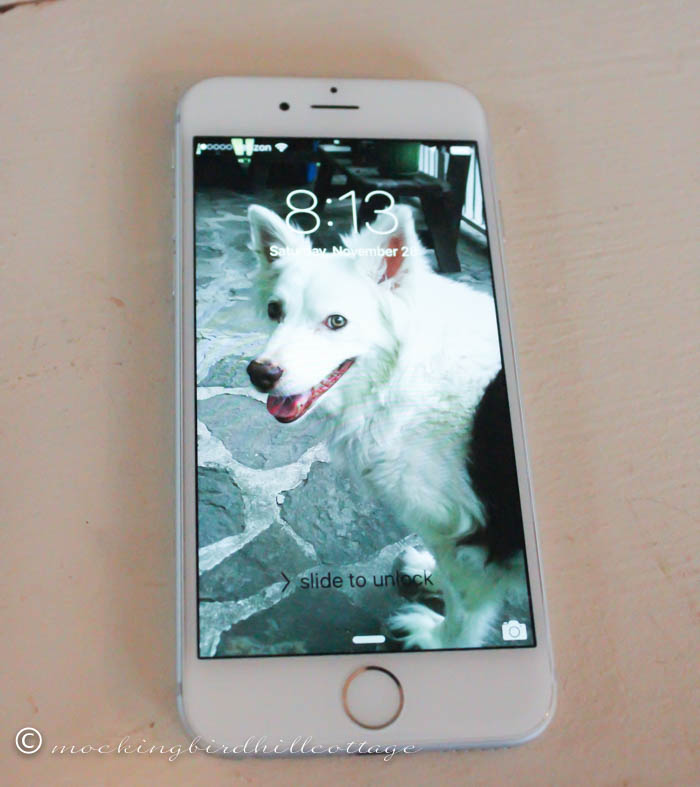 When choosing the wallpaper, there was never any question as to who would make the cut.
My girl.
(I'll post the biscuit recipe tomorrow, as well as the link to the Stuffed Portobello Mushrooms.)
Happy Saturday.