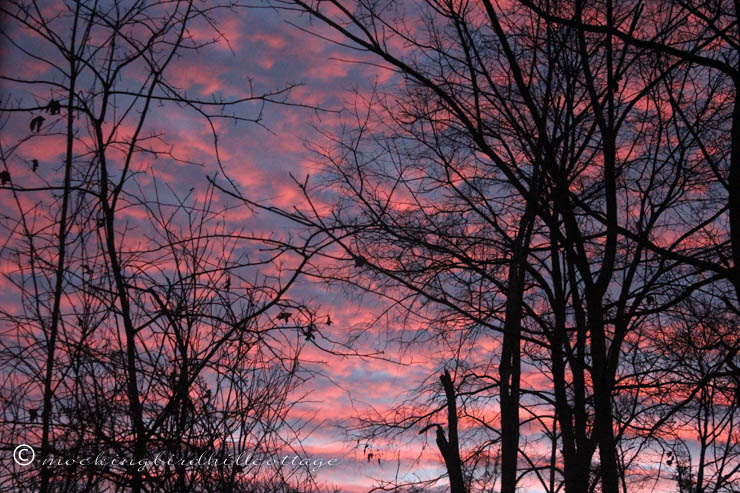 Sunrise.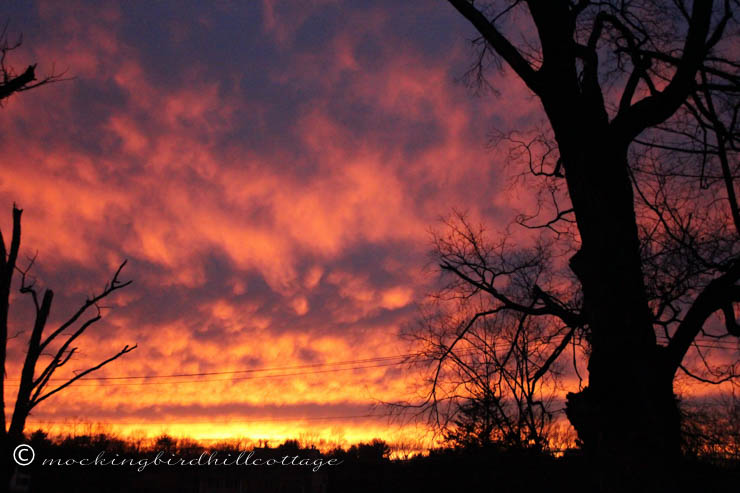 Sunset.
That sounds like a good title for a song. (I sang it many times at many weddings back in the days when I did a lot of that sort of thing.)
The cupcakes are gone, thank goodness. No more temptation.
It's a very cold morning but we managed to avoid all the snow you midwesterners got. I trust that it's melting away rather quickly?
I've got lots of things to do, like cleaning up outside and storing everything on the porch that needs to be stored. We haven't even taken the air conditioners out of the windows yet. Inertia seems to be part of this grieving process. I'm not a complete sloth, but it is definitely hard to get motivated. Crochet? Yes. I'm just about to complete another scarf and I'll be listing it tomorrow. More yarn is on the way. I'm reading the latest Michael Connelly, but slowly.
We took a drive across the Hudson River yesterday afternoon to visit some antique shops. Just to look, mind you. One of the things I wanted to do on my birthday was to go antiquing and the day got away from us and now that it gets dark so much earlier, we decided to wait until Sunday.
We went into the antique shop where we purchased the one Maxfield Parrish that I own. There were about five of them on the wall – gorgeous, every one of them. (No Dinkey Bird.) But this guy prices his Parrishes a bit too high, I think. Heck, maybe the one we bought was a little pricey. I can't remember now. After searching on eBay and Etsy, I'm realizing that a good Parrish can be found for less money.
In that same shop I saw these and I posted them on Instagram: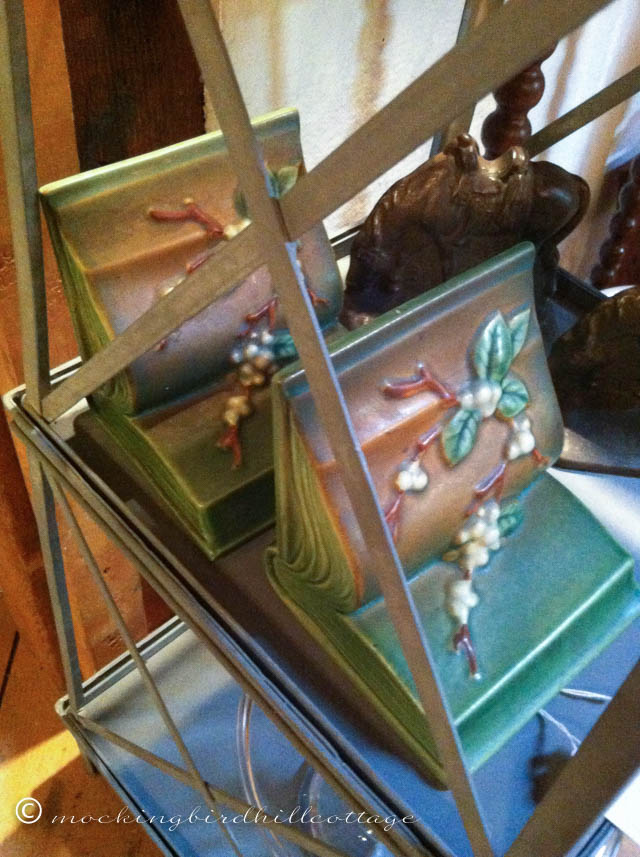 The most beautiful Roseville bookends – in the shape of an open book. They were in flawless condition, not a mark on them. This is the Snowberry pattern. They were priced at $195. I gave a little gasp when I saw them.
A conversation ensued on Instagram. Everyone agreed they were beautiful, but too pricey. I had never seen them before and said that if I had lots of money, I would buy them at that price. Linda loved them and promptly went to eBay, where she saw some listed. I then went to eBay when I got home and saw some listed at a significantly lower price, but often there was a chip or repair. Or only one was available. But there were some pairs that were in pristine condition and they were priced at $140-150 at the most. So, rather than obey an impulse, it pays to shop around. (Although, if you had handed me $200, I just might have bought the two in the photo.)
And I'm not one to pass up a deal if there's been a repair. I don't buy for investment purposes but for the pure pleasure of collecting something beautiful that I love.
Linda said she liked Snowberry best in blue. I have one piece in that blue, so Linda, here's a photo of it: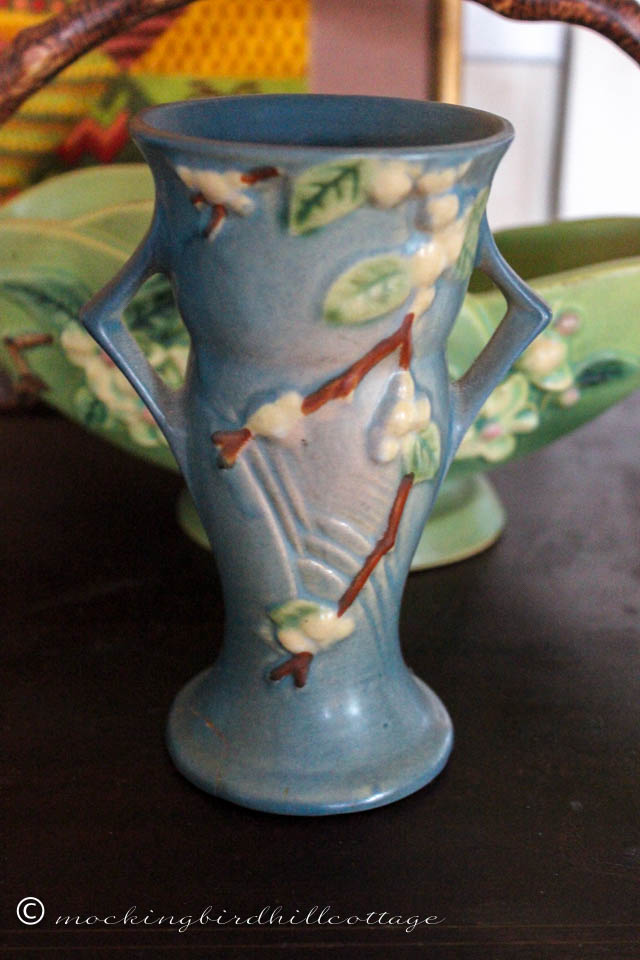 Roseville's blue is really beautiful.
I'm such a nut for pottery and china. I can't resist. Well, I can and do resist, but I'm attracted to it wherever I go, like a moth to a flame. I wouldn't sell my Roseville or McCoy or my egg cups, but I sometimes look around the cottage at all the china I have amassed and seriously think about selling some on Etsy. The shop is subtitled 'Vintage and Handmade' and so far, it's just been handmade.
I'm thinking about it. But it's still in the thinking stages.
Happy Monday.