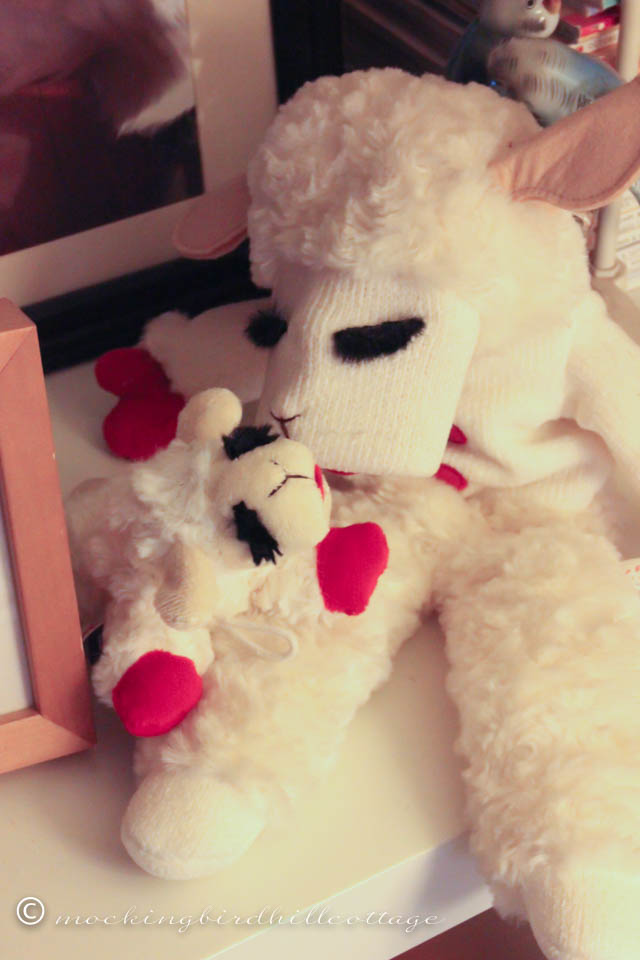 Lamb Chop and Baby Lamb Chop. They're hanging out by my side of the bed these days. They make me smile.
As soon as I took this picture, protests for equal time were heard reverberating through the upstairs walls.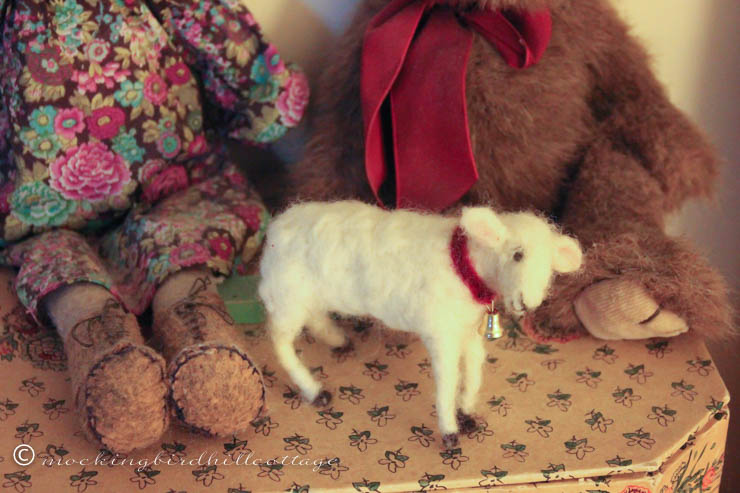 A gift from Sheila.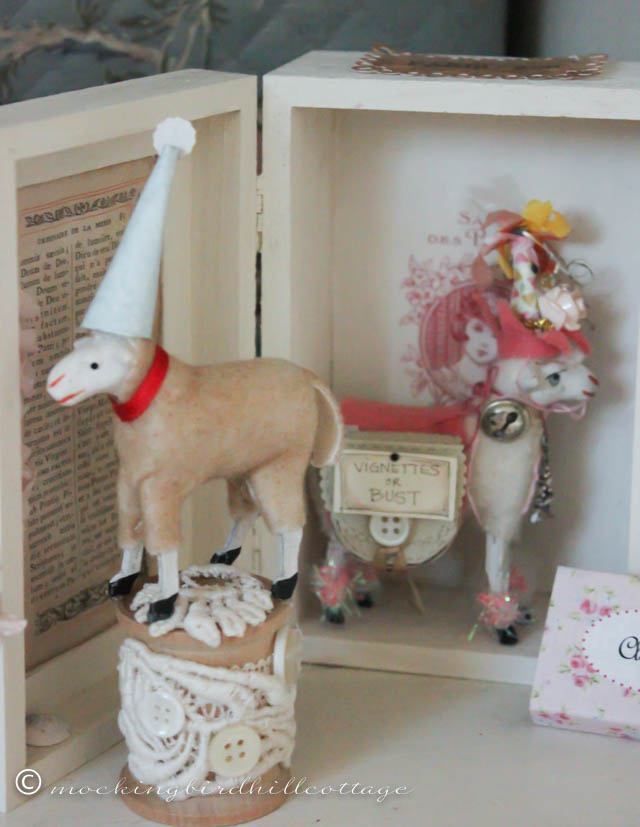 On the left, a gift from Judy. On the right, a gift from Lori (owner of Vignettes in San Diego.)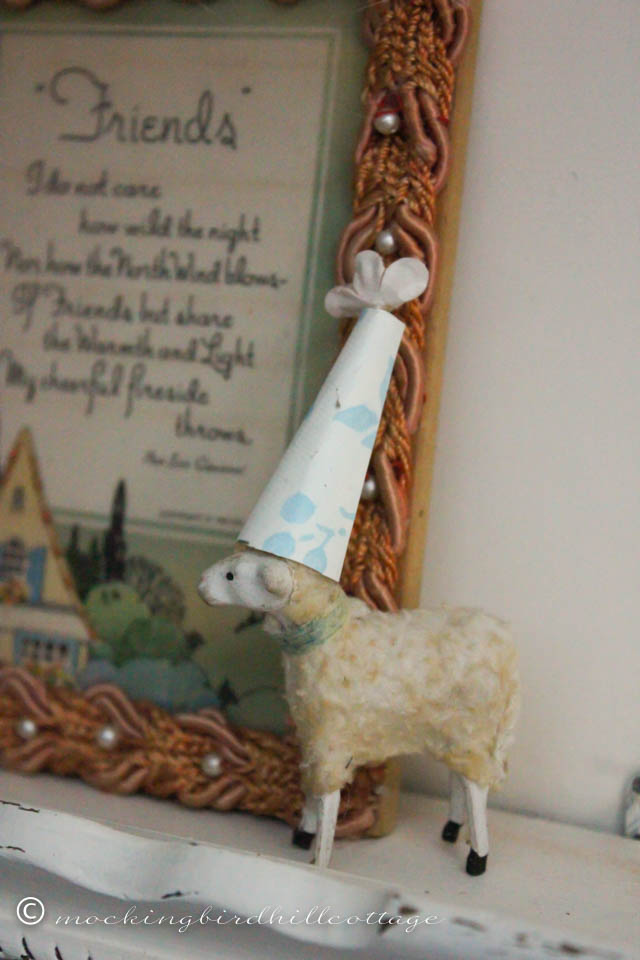 And the Lamb With The Party Hat – star and symbol of this blog.
I love my little lambs and sheep. My sister, also a lover of all things sheep, has even more than I do!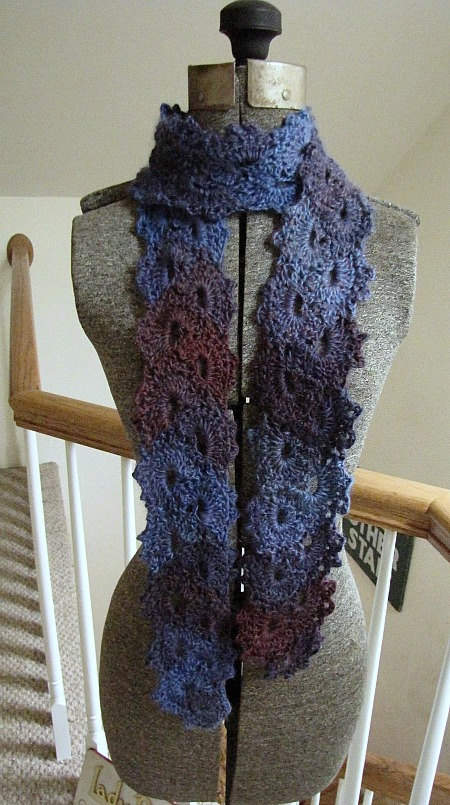 I put a new Obsession Scarf in the Etsy shop yesterday evening and within minutes, it sold! I couldn't believe how quickly it went. It's in a particularly lovely colorway in blues and purples. If you see something and it's snapped up before you can buy it, let me know. I do take orders and I am happy to make one up for you and reserve it on Etsy under your name. I'm only crocheting these scarves for a limited time, and I'm just about to order some more yarn. So let me know.
By the way, I keep meaning to tell you this: the Rockefeller Center Christmas Tree for 2015 came from our little town.  Yep. The whole thing happened while I was away in Florida. At first, I was sad because I hate the idea of cutting down a magnificent tree that has lived so many years, but a friend of mine assured me that the owners were worried it was going to fall on their house and were going to cut it down anyway. Big trucks came down Main Street (where the tree was located) and a crowd gathered and pictures and selfies were taken and the next time we see the tree, it will be at Rockefeller Center.
I try to avoid the political on this blog, but really, the anti-immigrant fear-baiting rhetoric I'm hearing is simply appalling to me. We're talking about a humanitarian crisis that is being used for political purposes. If you are my friend on Facebook, you know how I feel about this. And anyone spewing such xenophobia who calls himself/herself a Christian might want to reread Matthew, Mark, Luke and John. Immediately.
I'm stopping there, but believe me, I could write a lot more.
Happy Friday.