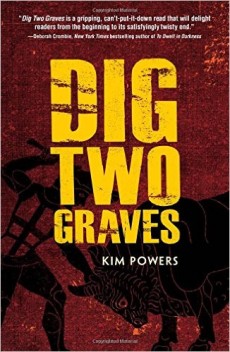 About the book (from the publisher): In his twenties, Ethan Holt won the decathlon at the Olympics and was jokingly named "Hercules"; now, in his late thirties, he's returned to his ivy-covered alma mater to teach, and to raise his young daughter Skip as a single father. After a hushed-up scandal over his Olympics win and the death of his wife in a car accident five years ago, Ethan wants nothing more than to forget his past. Skip is not only the light of Ethan's life – she is his life. Then, Skip is kidnapped.
A series of bizarre ransom demands start coming in that stretch Ethan's athletic prowess to its limits, and he realizes with growing horror that they are modern versions of the Twelve Labors of Hercules, demanded in tricky, rhyming clues by someone who seems to have followed every step of Ethan's career.
My Review: This is a kidnapping thriller with a twist, the twist being the link to Greek Mythology which adds a very interesting layer to this well-plotted book. Ethan Holt, former Olympic champion turned university professor, nicknamed 'Hercules' (a name he would gladly shed,) specializes in the Classics in his very popular classes.
Powers creates characters who are multi-layered, complex, and very human. Holt is an appealing protagonist who is much more than a former Olympic champion; above all, he is a father who is devoted to his daughter and will do anything for her.
As the story develops, and Holt and the police launch a desperate search for Skip, we are taken along on a harrowing journey. Most of the narration comes from Ethan's voice, but we also follow the action from Skip's point of view. This is when Powers is at his best; I think Skip's words ring the truest. Powers makes her come to life in a way that is totally real. I believed those words were coming from a young girl, a girl whose strength of character mirrors that of her father.
Conversely, I sometimes had problems with the writing of Ethan, which at times verged on the hyperbolic in a way that took me out of the story. But only sometimes.
The chilling portrait of the kidnapper is also written with depth and compassion. No one is one-dimensional in this story, which this reader greatly appreciates.
Overall, I found this to be a fast-paced, very well written book. I think you'll find it very compelling.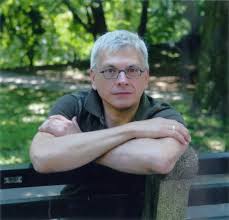 About the author: Kim Powers is the author of the novel, Capote in Kansas: A Ghost Story  as well as the critically acclaimed memoir, The History of Swimming, a Barnes & Noble "Discover" book and Lambda Literary Award finalist for Best Memoir of the Year. He also wrote the screenplay for the festival-favorite Indie film Finding North. In 2007, he was selected as one of the "Out 100"  – Out Magazine's top 100 most influential members of the LGBTQ community in the country.
Powers is currently the Editorial Producer/Senior Writer for ABC's 20/20, and has written for numerous ABC shows, including What Would You Do? with John Quinones, and primetime specials with Diane Sawyer, Barbara Walters, Robin Roberts, and Katie Couric. He won both Emmy and Peabody awards for his 9/11 reporting for Good Morning America, and for the past two years received Edward R. Murrow Award with ABC News for Overall Excellence.
A native Texan, he graduated from Austin College, where he was just named a Distinguished Alumni, and also received an MFA from the Yale School of Drama, where he was managing editor of Theater Magazine. He lives in New York City and Asbury Park, NJ.
Good news! One of you will be the winner of a copy of Dig Two Graves. Just leave a comment on this post and I'll choose a winner on Sunday evening.
Happy Thursday,