We made the trip to IKEA yesterday, after I dug through my shoes (most of which are now too small for me) to find something I could wear that wouldn't irritate or press on my still-tender ankle. The nearest IKEA is an hour and a half away from us, so we're talking a total of three hours drive time. It's an all day event, which for us is always a challenge because we have to consider Scout's needs.
We walked through, I wrote down all the stock numbers/locations, and had lunch. Don had his favorite Swedish Meatballs and I had the Vegetarian option. And some chocolate cake for dessert. I was walking slowly and being very careful, but I have to tell you, by the end of the day my ankle was complaining loudly.
No reveals for a while. We have to paint the room and assemble everything.
It was quite the day. I came home and later that evening, the news that my parents' ashes are being taken out to sea today coupled with Scout's troubles and my worries about her – well, I simply lost it. A major cry. Then a bath, as prescribed by my husband, and bed.
Needless to say, I'm wiped out today.
We've lit a candle for my parents and it will burn all day long.
I want to share some gifts I've received recently over the course of the next couple of days. My longtime blogging friend Linda sent me a package which was a surprise and a delight. Linda and I share the collecting bug and both of us collect egg cups, McCoy, and miniature pottery. I guess you could say we happily enable each other. Inside the box were birthday and Christmas presents: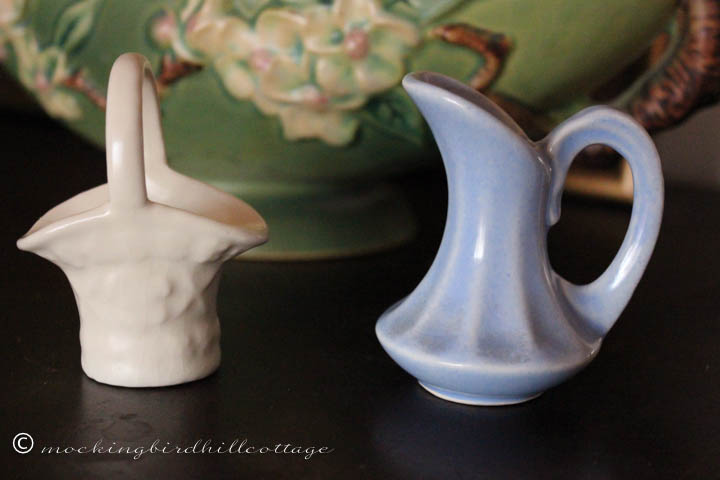 Two Shawnee miniatures to add to my collection! Aren't they lovely? Linda has the best luck finding these treasures! These beauties were my birthday present.
Then a sweet Christmas present: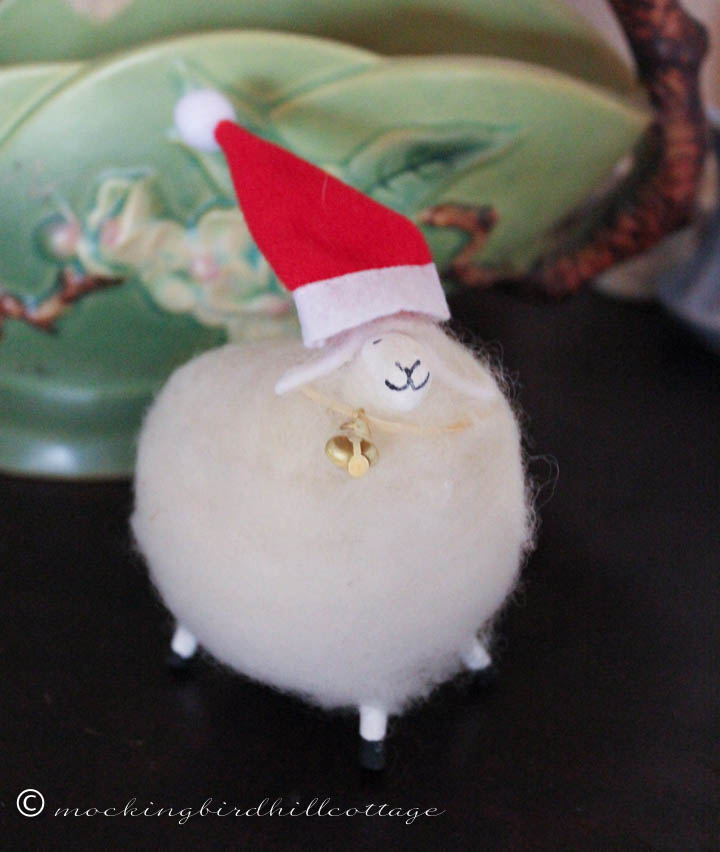 This adorable sheep to add to my collection.
And, what's this?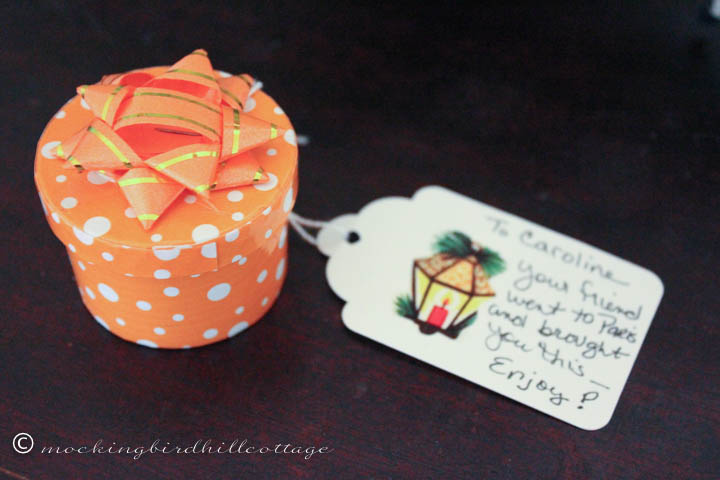 Caroline got a gift!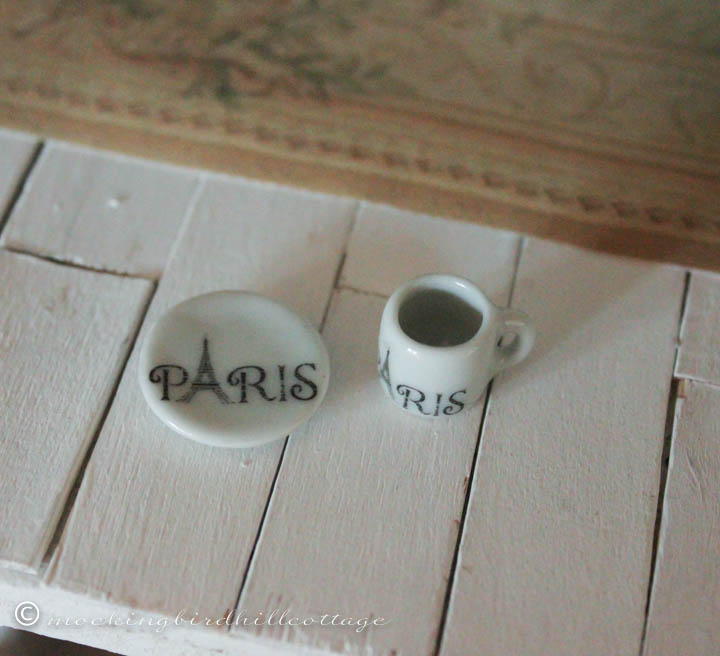 A beautiful Paris cup and saucer. She's thrilled!
Thank you, Linda!
Linda's beloved cat Charlie, who is the same age as Scout, had a scare yesterday, so send some prayers his way, okay?
Happy Wednesday.