Ice, sleet and snow overnight. This morning, there's a very small amount of snow on the ground and a layer of ice over everything. My dad's Florida car, now mine, has never seen snow or ice. It must be shocked! (I apologized to it.)
Scout managed to do her business safely and that's all that matters to us. We're going to sit back and wait for the temperatures to warm up. Fortunately, we don't have to be anywhere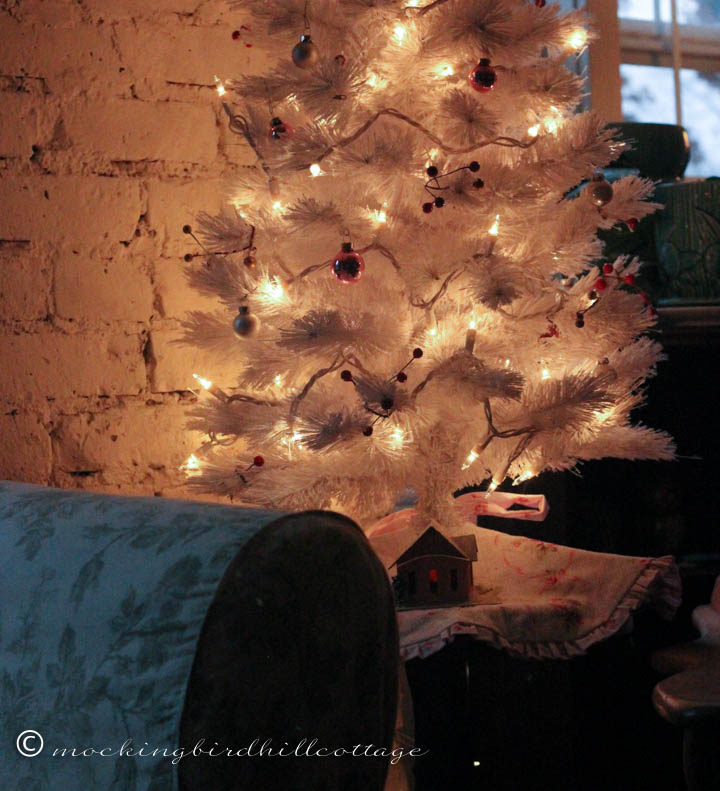 I'm happy that I waited to put the tree up because we're far from tired of it and the glow of the lights is such a lovely antidote for these dark, gray mornings. The outside lights are still glowing on the porch railings. I find it all very warm and comforting.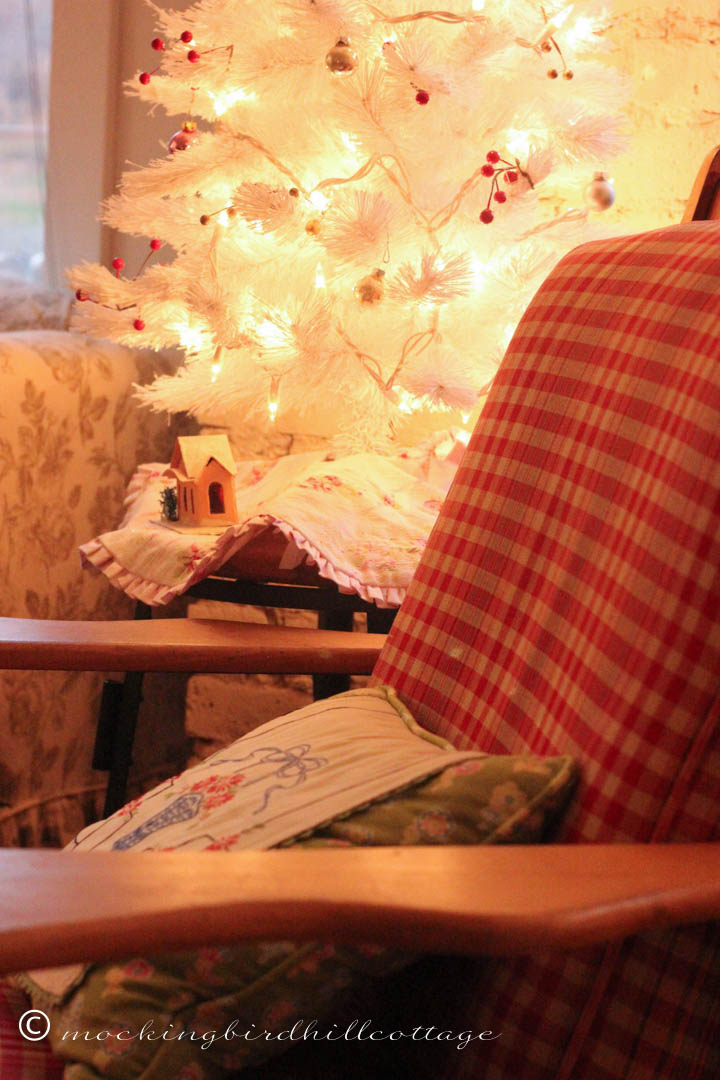 Don: Do Not Read Any Further!
In my searches on Etsy, I discovered a wonderful miniaturist, Gabrielle of In the Twelfth Scale, who lives in Australia. I was drawn to her work because she had designed a modern sofa that I thought would be perfect for the Top Secret Project. I had to wait a while to place the order, as she had other commissions to finish, but it was worth the wait. This arrived on Christmas Eve: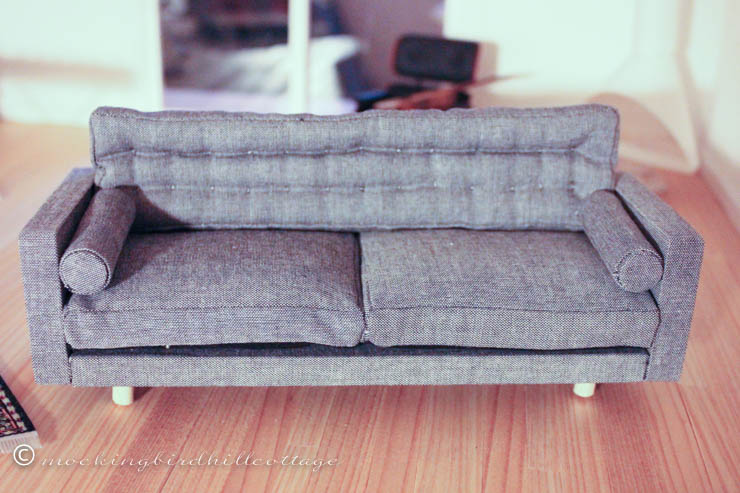 Isn't it wonderful? Quite frankly, I would love a life-sized version for our den! It's long, deliberately so, and it looks very nice in the TSP.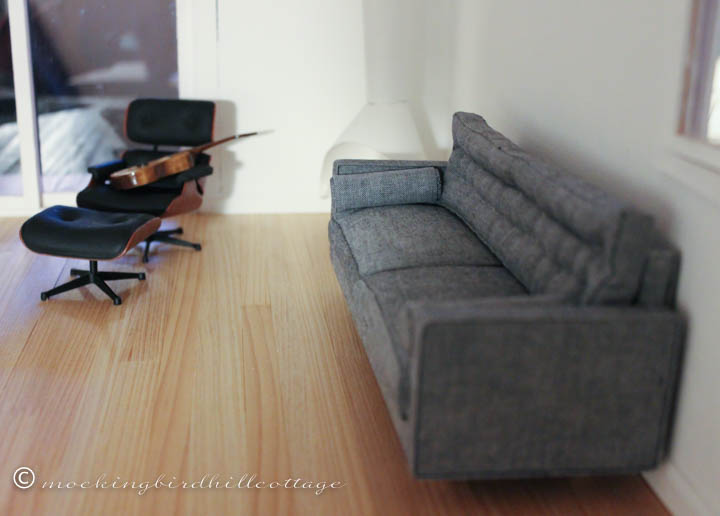 I've begun to feel the urge to work on this project again. But I have to finish putting my office together and then I have to do all my research for Romeo and Juliet, which starts rehearsals January 12th. (We won't talk about the fact that I don't want to leave home for five weeks.)
Maybe I'll be able to do a little work on the TSP before I go. Fingers crossed.
Happy Tuesday.