Ready for a picture heavy post? By popular request, I'm sharing more of the photos I took the other day at the Art Museum.
Here goes.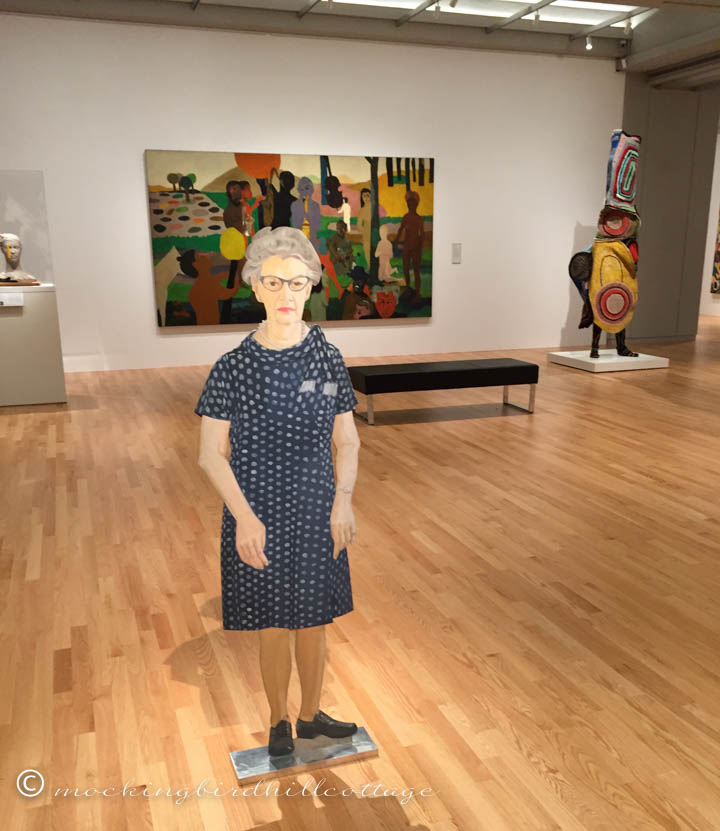 This is the first gallery you see as you enter the museum. The lady in the foreground was a longtime employee of the museum and the artist Alex Katz made this in honor of her. It's titled, "Margie." There's a photo of her standing next to the figure. (1971)
The figure in the background is made from rugs. "Sound suit" by Nick Cave (2009)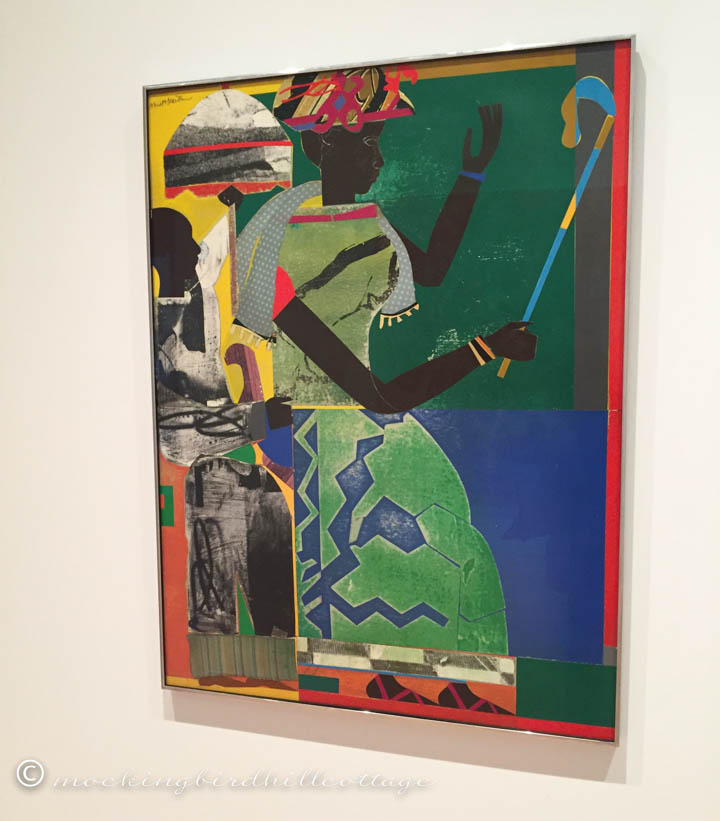 In the same gallery, She-ba, by Romare Bearden (1970)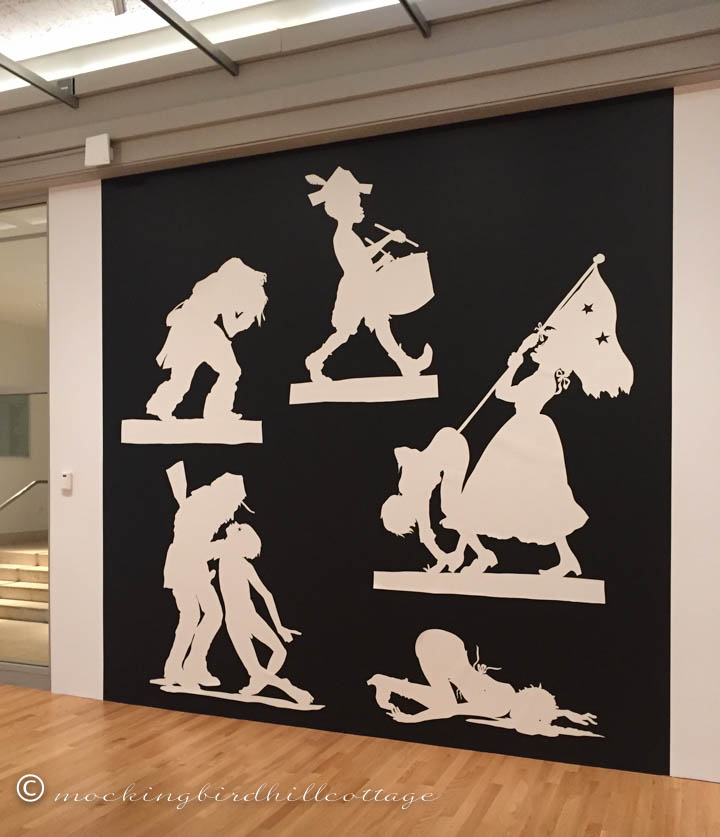 Silhouettes, cut from paper, by the artist Kara Walker. (2013)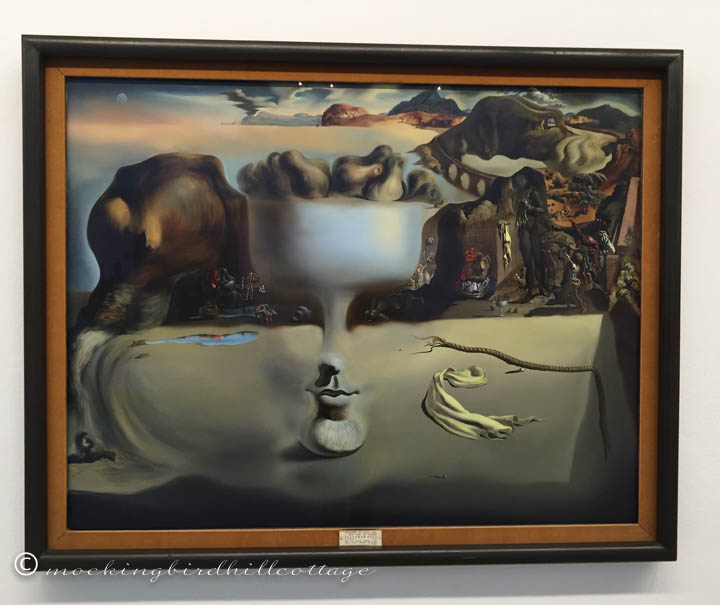 Salvador Dali – Apparition of Face and Fruit Dish on a Beach (1938)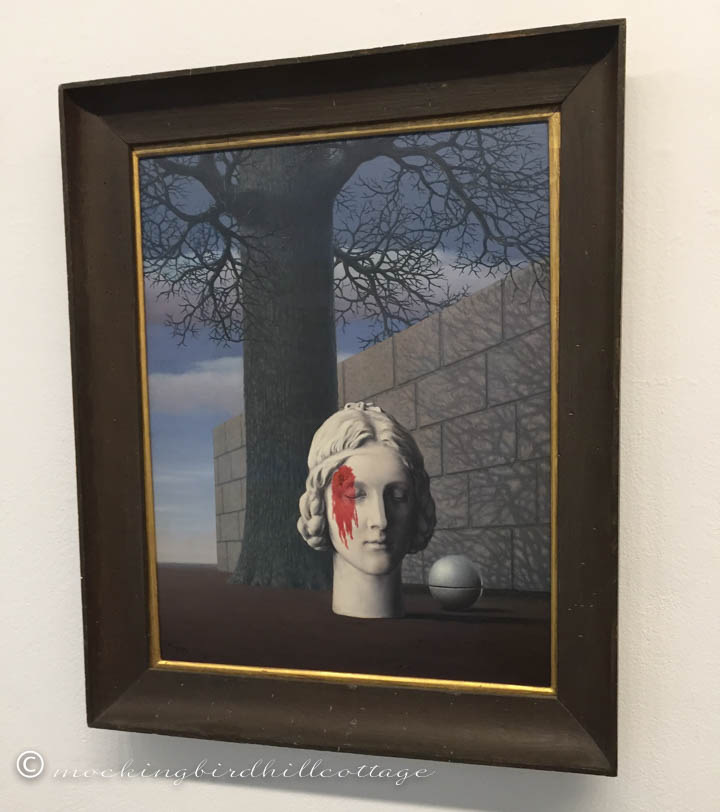 René Magritte – Les Intermittences du Coeur (The Fickleness of the Heart) (1950)
Pablo Picasso – The Artist (1963)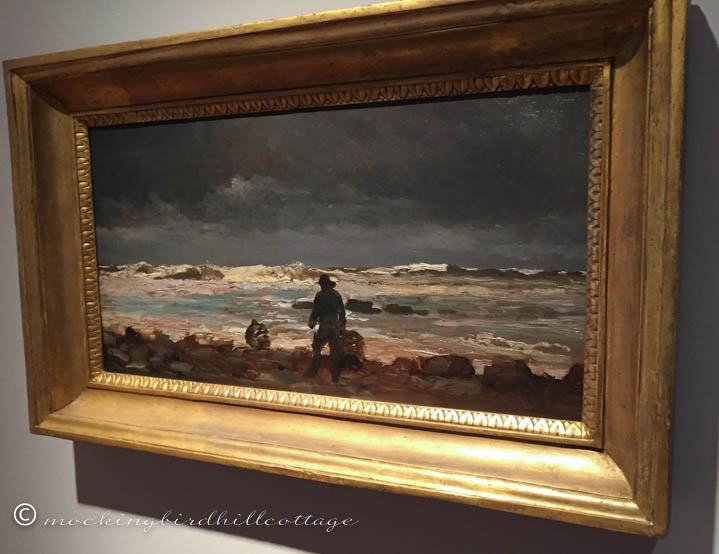 Winslow Homer – Rocky Coast (Maine Coast) (1882-1900)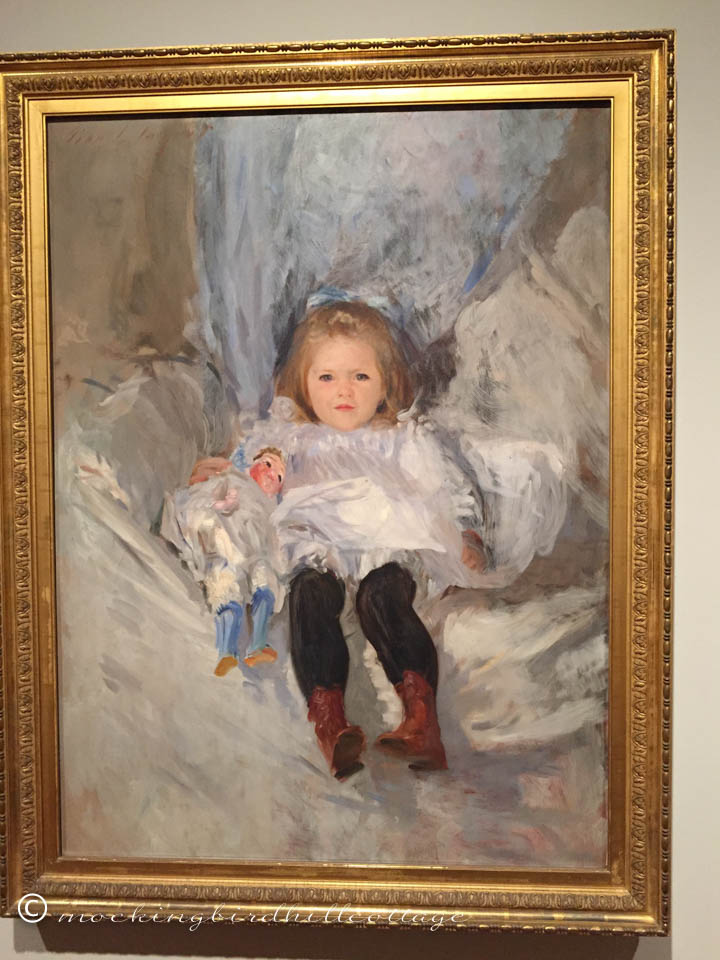 John Singer Sargent – Ruth Sears Bacon (I love this.) (1887)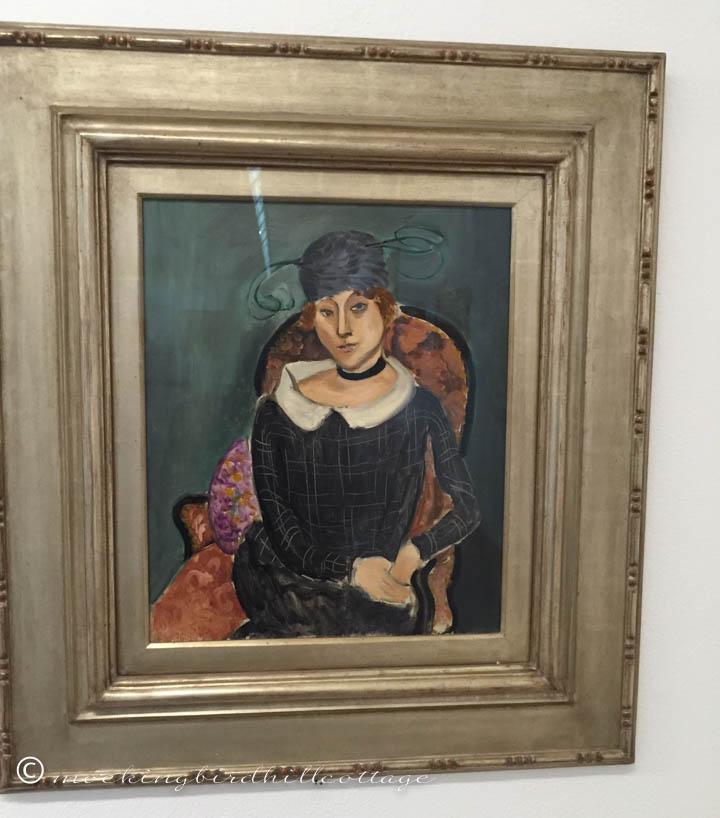 Henri Matisse – The Ostrich Feather Hat (1918)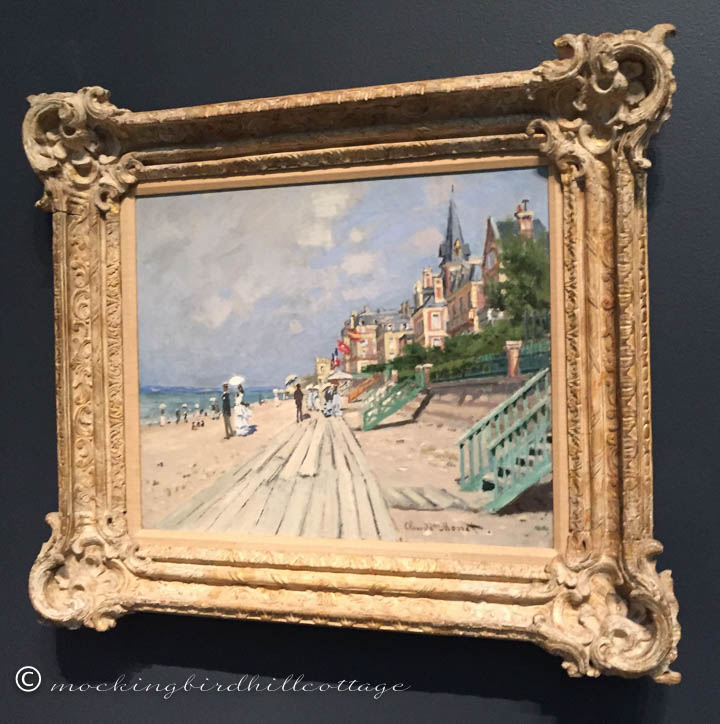 Claude Monet – The Beach at Trouville (1870)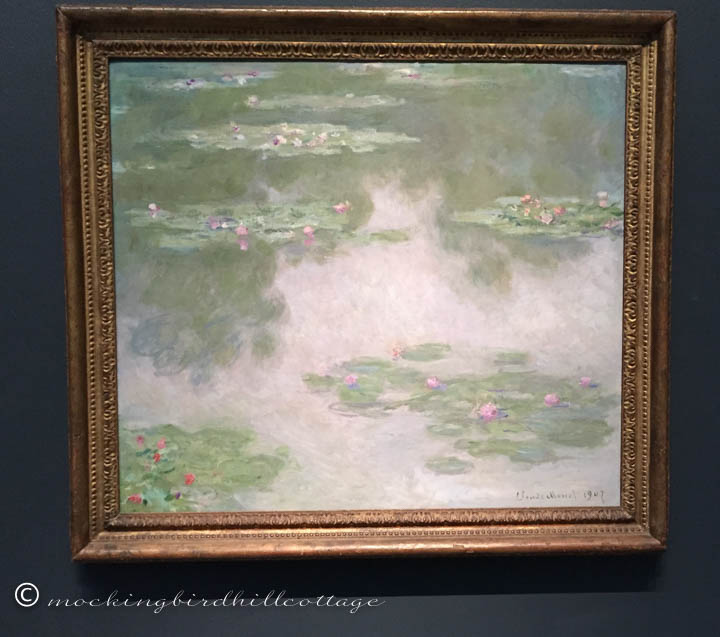 Claude Monet – Nymphéas (Water Lilies) – (1907)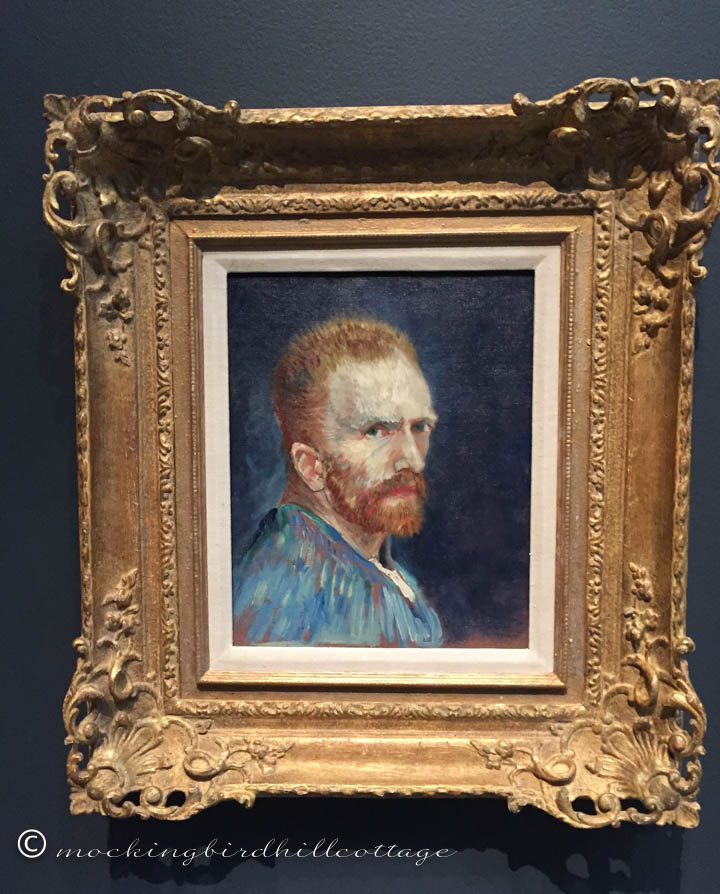 Vincent Van Gogh – Self Portrait (1887)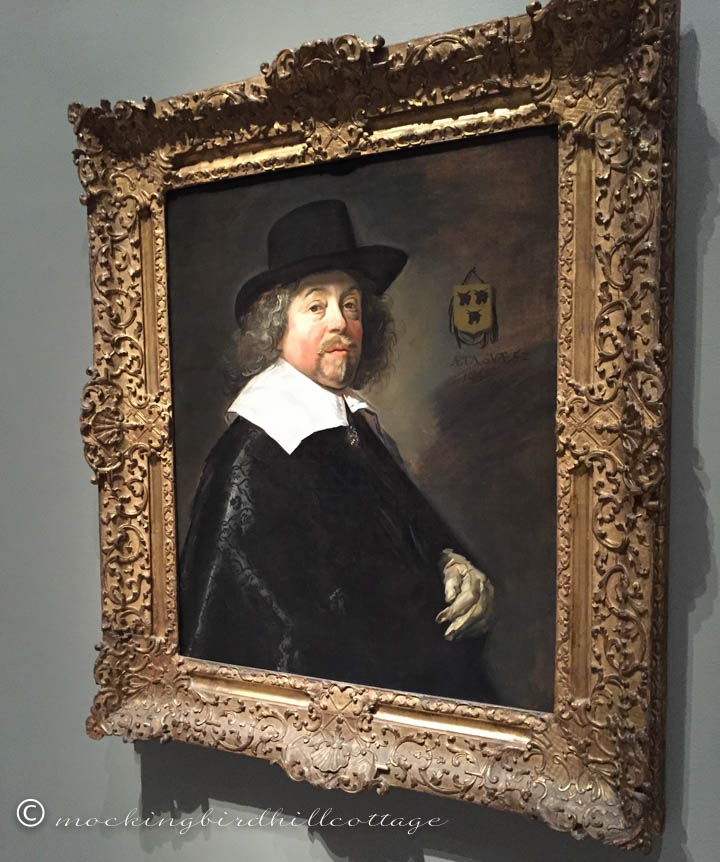 Franz Hals – Portrait of Joseph Coymans (1644)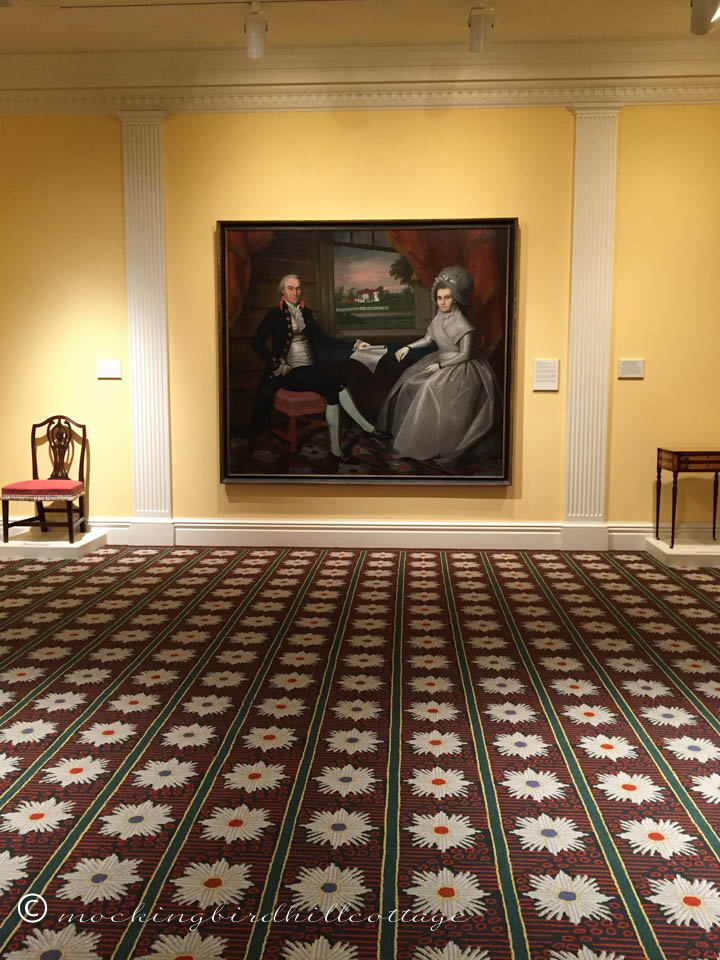 One of the portrait galleries.
The museum has a vast collection of American Decorative Arts, where I encountered some of my favorite designers: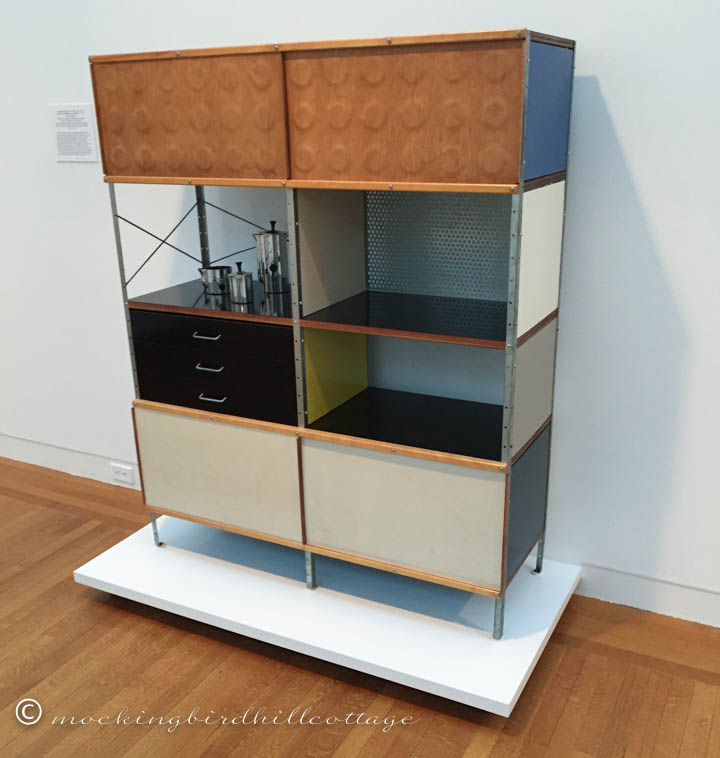 Charles and Ray Eames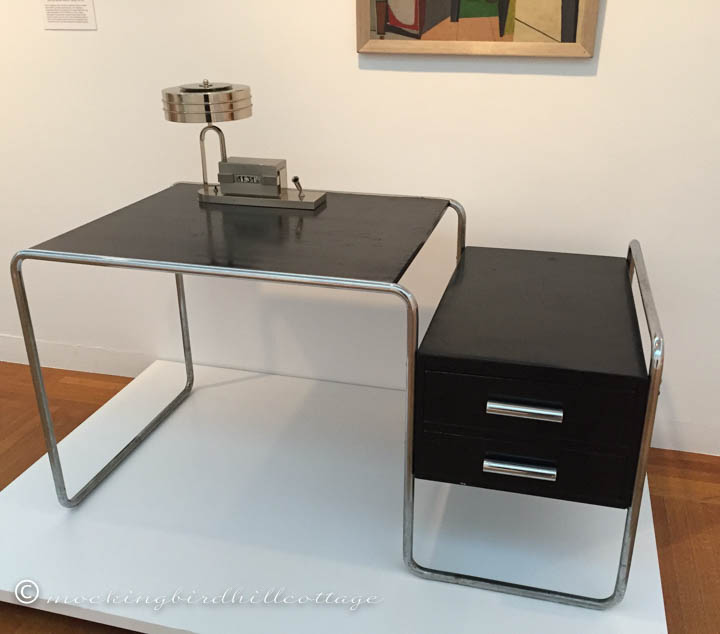 Marcel Breuer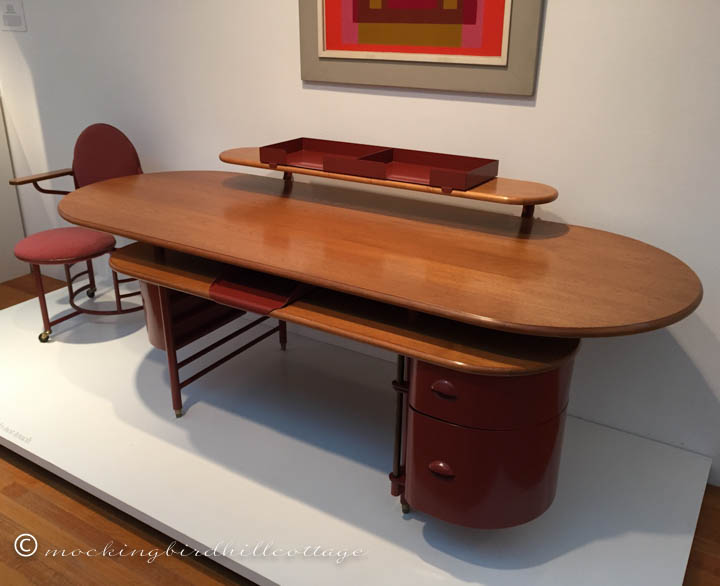 Frank Lloyd Wright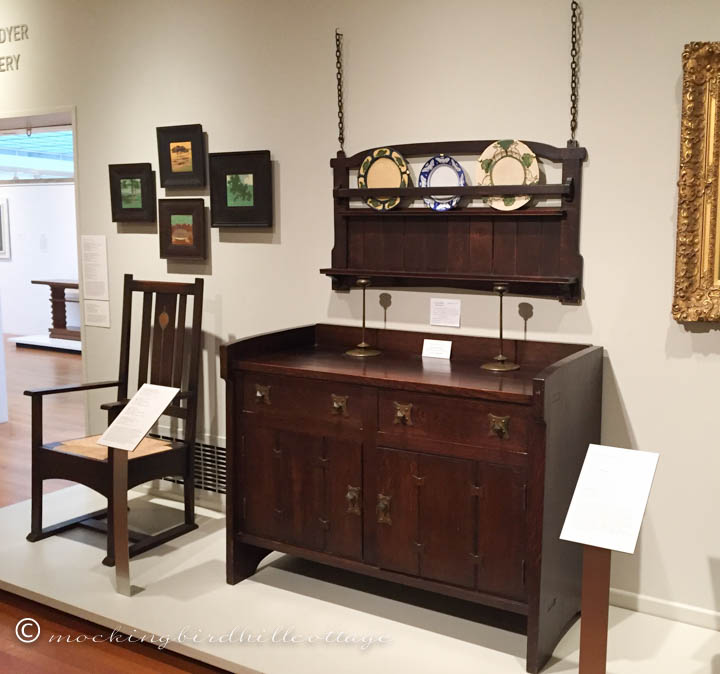 Gustav Stickley
It's an amazing and wondrous museum and if I get over there again before my stay here ends, I'll take more photos, okay?
In the meantime, I'm supposed to go home tomorrow and we're getting at least 6 inches of heavy, wet snow today. Do you sense a pattern here? If I decide to make the trip home…it snows.
Cross your fingers for me!
Happy Friday.