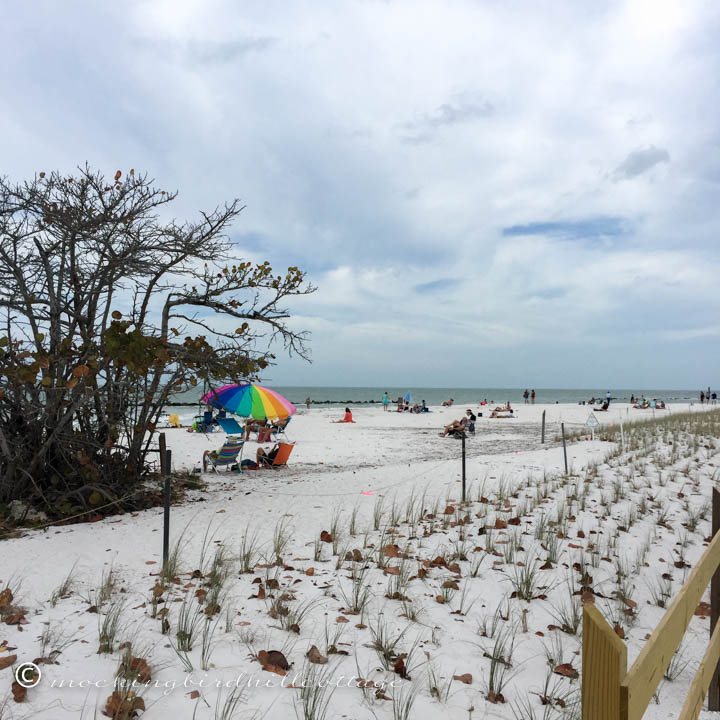 Don and I went to the beach yesterday. Two hours spent walking along the shore, hearing the sound of the surf, feeling the breeze, and most importantly, feeling our shoulders drop.
Oh heaven. Just heaven.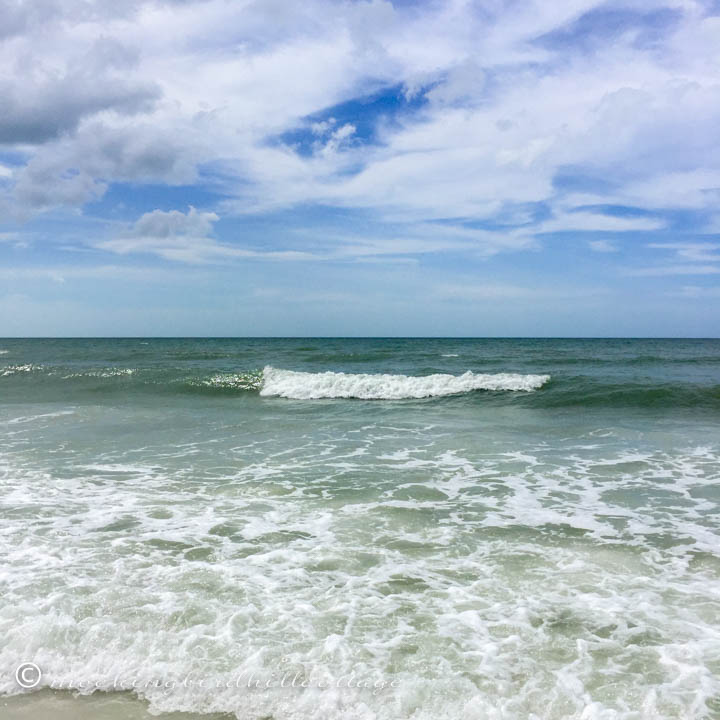 Glorious, right?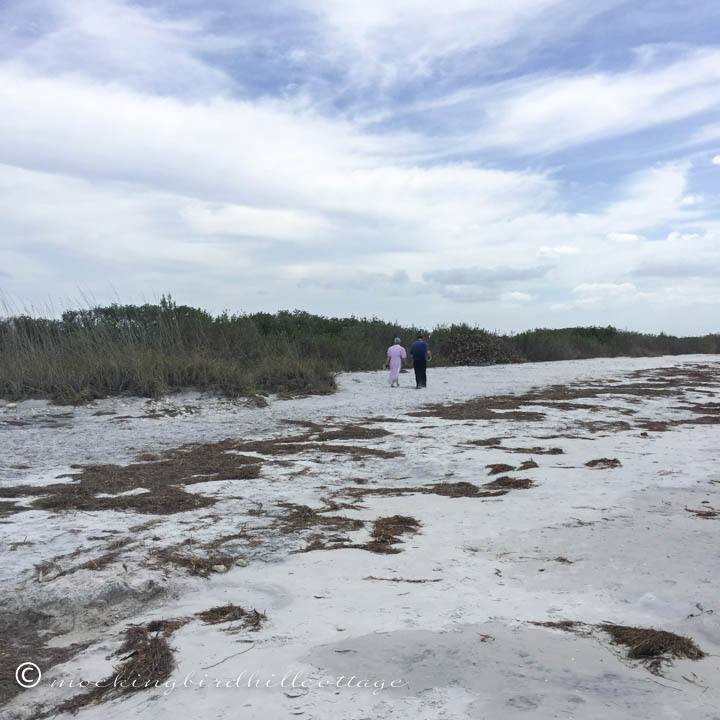 Loved this. A young Amish (or Mennonite?) couple walking along the beach.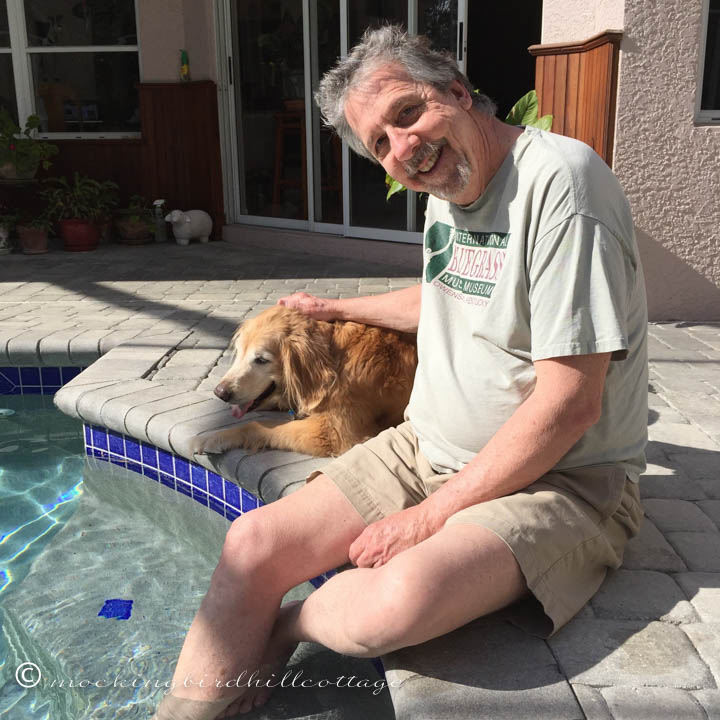 Don loves Max. So do I.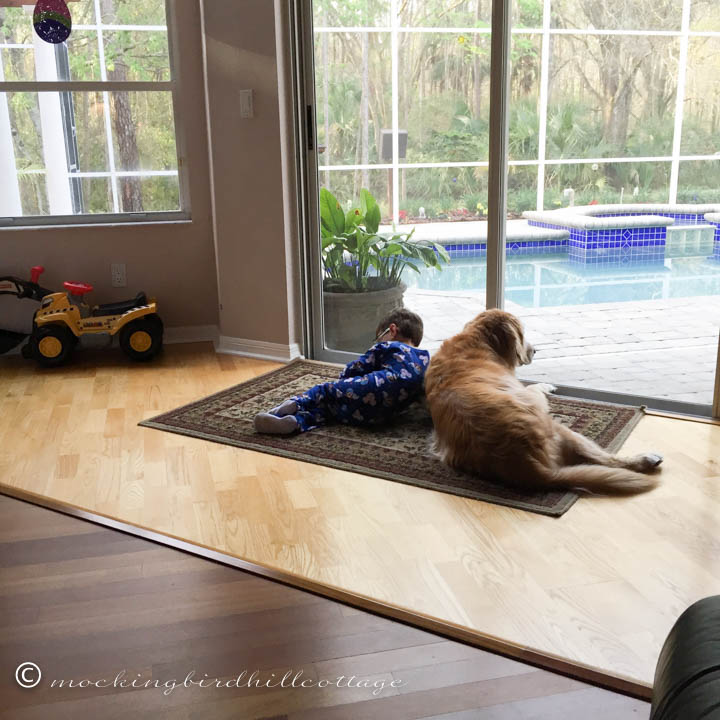 Two boys.
Little Z was wearing his eye patch and playing on his iPad. He insisted I sit there with him. Don got this photo: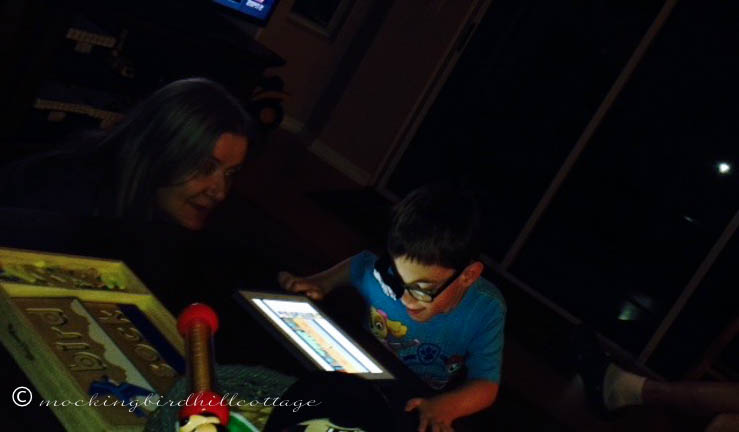 Oh, we're having fun!
Today, we're going to Dunedin, one of my favorite places around here. Mer is meeting a blogging friend for lunch and Don and I are going to explore.
It's all good.
Happy Saturday.