When I arrived home from Hartford, there was a package waiting for us; sent by our longtime friend Joyce, who we worked with at the Old Globe when we lived in San Diego. Inside the package was a lovely sympathy card. And this: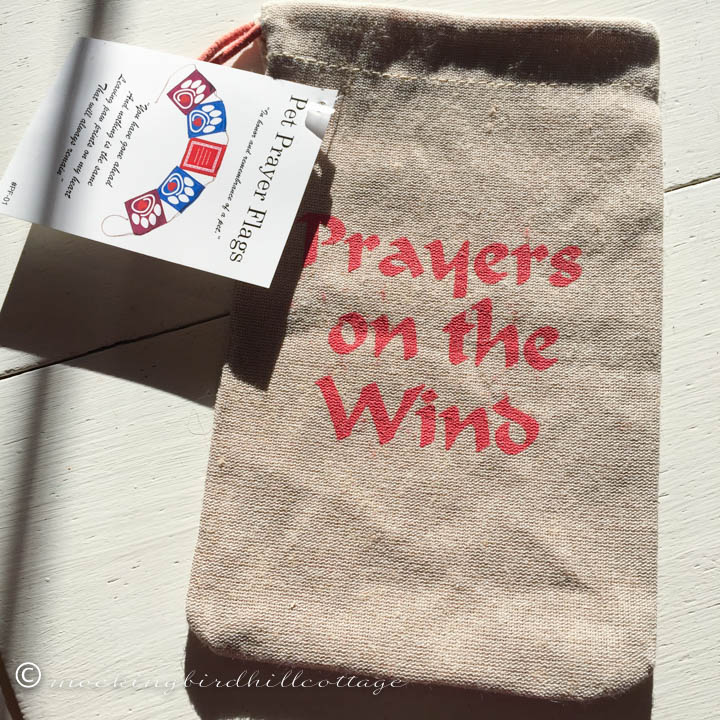 Prayers on the Wind – Pet Prayer Flags, in the tradition of Buddhist/Tibetan Prayer Flags.
We were so touched by her thoughtful present. We immediately thought about where to hang them. Prayer Flags are meant to hang outside and to stay there through all kinds of weather, fading with the sun.
It seemed like the perfect place would be at the entrance to Scout's mini-corral.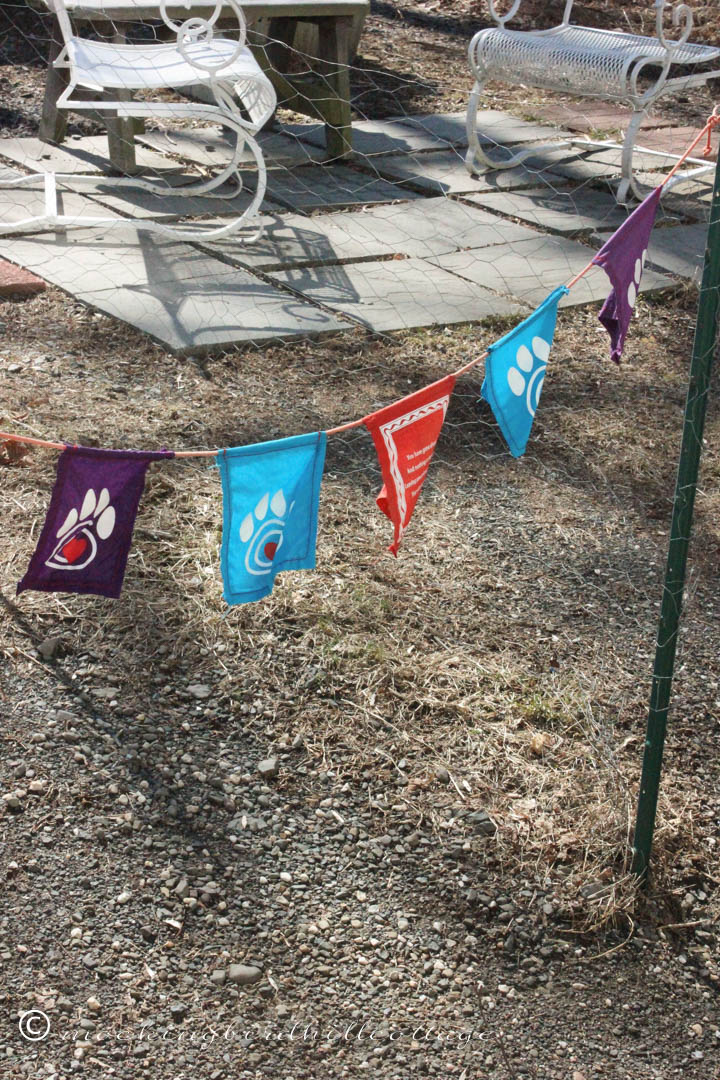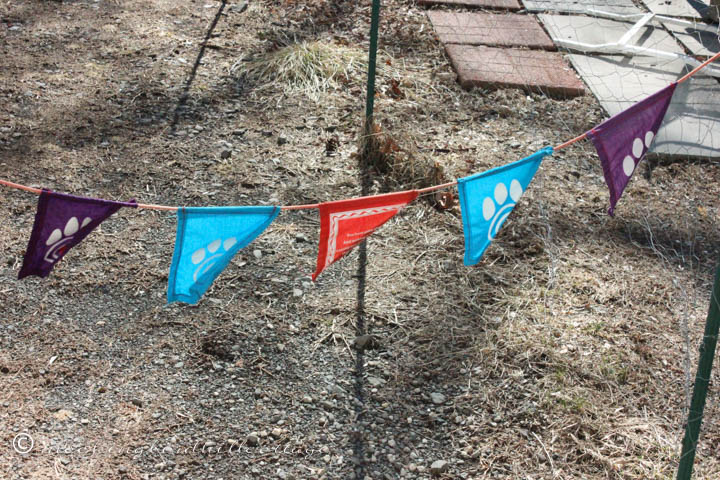 It was windy on the day I took these pictures. But that's sort of perfect, isn't it?
We said a prayer for our girl.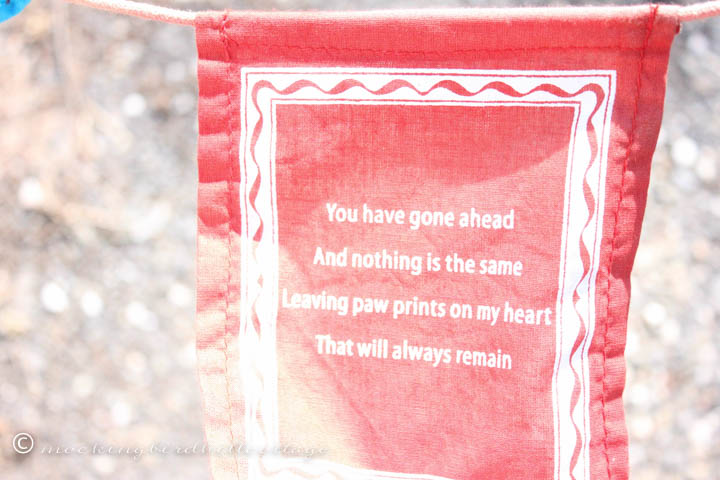 And we cried.
Then Don had an idea. We had planned to take this part of the larger corral down. But he said, "It has to be Scout's Memorial Garden."
And I think he's right. We already have the rose bush that was given to me in memory of my mother there. We have the hydrangea. Why not go even further? We'll start adding some plants this spring.
Maybe a bench.
In her last months, as winter set in, we blocked off the upper corral and limited her to the mini corral, which was on flat ground and was safer for her. When getting around became increasingly difficult, she still loved to stop and sniff the ground and look at her territory through the chicken wire fence.
So it's the perfect place for a little Scout Garden. And the flags will fly at the entrance.
Thank you, Joyce.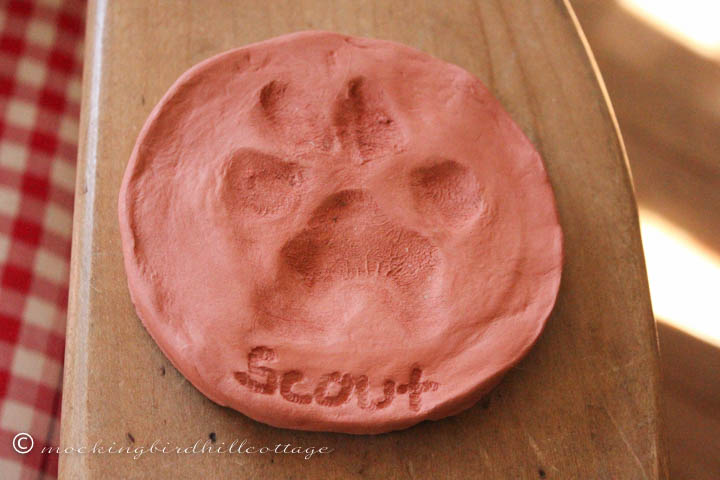 She would like that.
Thinking of you every moment of every day, dear beautiful girl.
Happy Thursday.