Time is flying. I want to grab all the time I can with Little Z, who has stolen my heart (well, he did that a long time ago!) along with the heart of his Uncle Don. I love that boy and I'm enchanted by him. Last night, I taught him the chorus to Yellow Submarine and later in the evening, Don brought down his ukulele and held it while Little Z strummed. We all sang along. He sings beautifully.
Can you tell I'm already panicked at the thought of leaving him?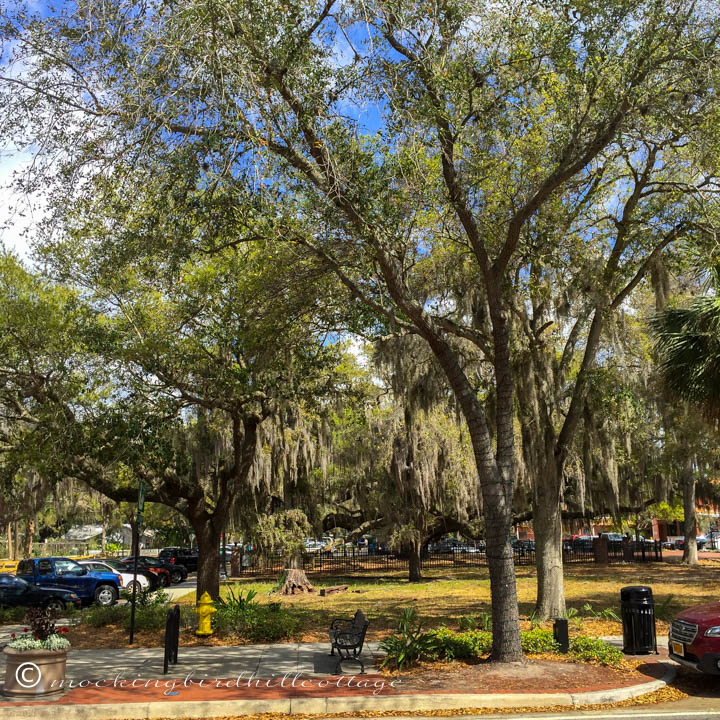 We spent part of the day yesterday in Safety Harbor. It's a lovely town. We had breakfast, strolled up and down the street, and I bought a couple of summer tops. I never tire of seeing the spanish moss that is everywhere down here.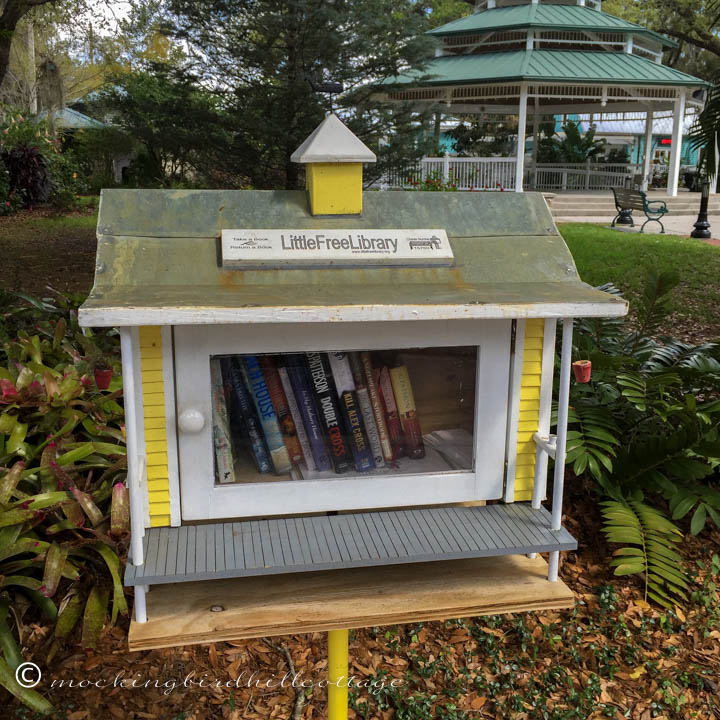 Another Little Free Library – I've seen a few of them as we've walked around Safety Harbor and Dunedin.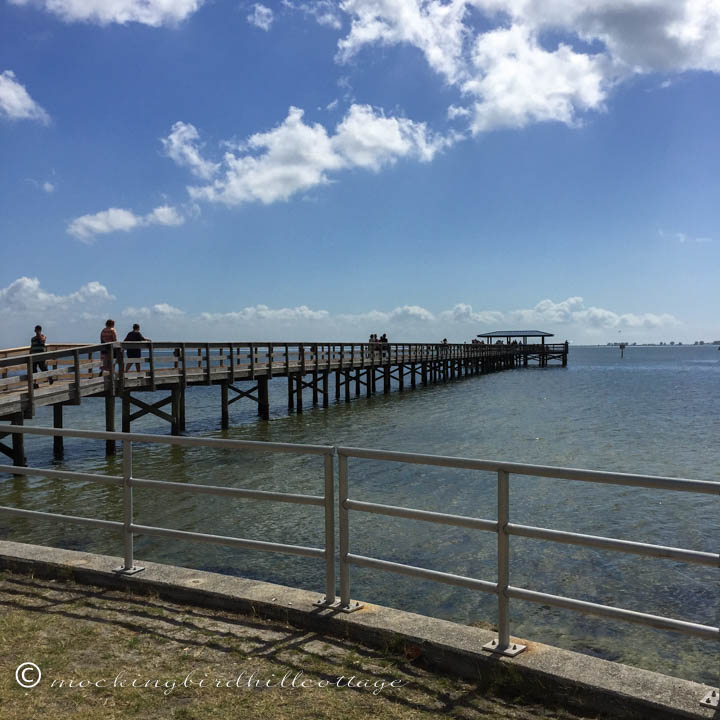 We walked out on this pier and sat for a spell, breathing in the scent of the ocean.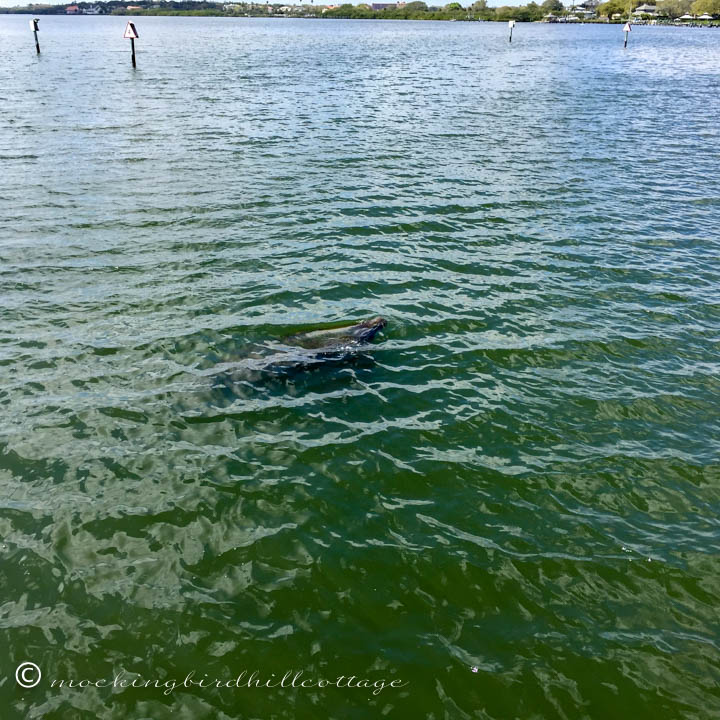 There were two manatees swimming nearby. You can just make out their heads here. They're coming up for air. I love manatees. (They are fellow vegetarians.) Years ago, Mere and I went to Homosassa Springs to watch them and seeing them in Safety Harbor was a delightful surprise.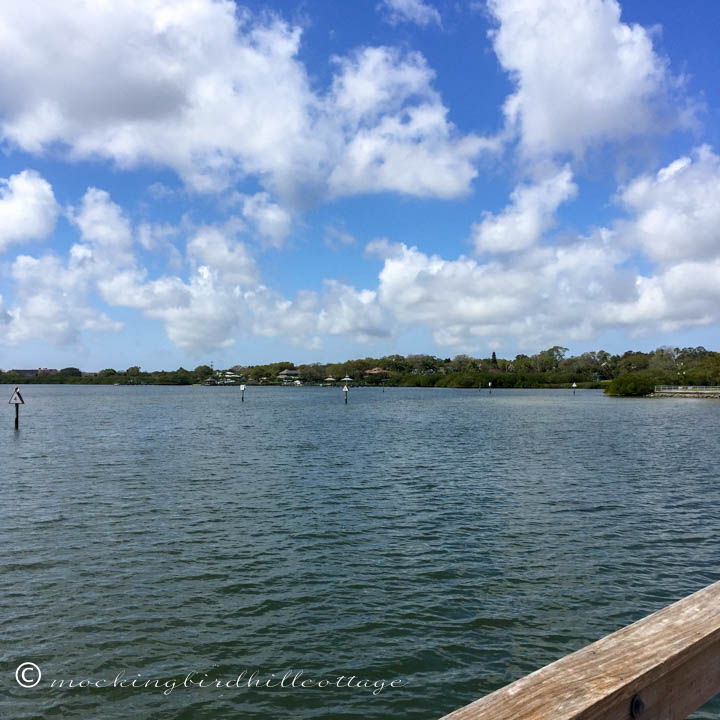 Beautiful.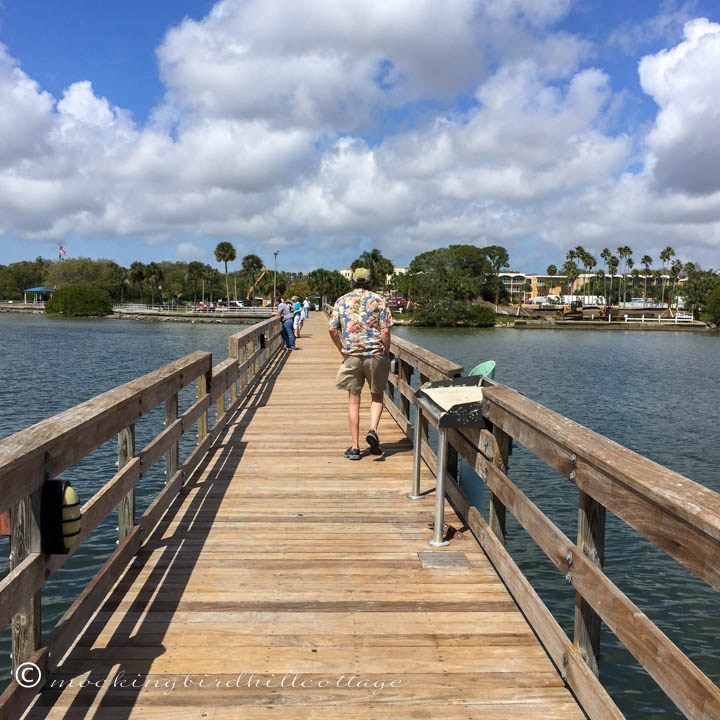 Hey, I know that guy!
We came back to the house and Don put on his swim trunks to take a dip in Mere's pool. I couldn't. I didn't bring a swimsuit.
In yet another shockingly spontaneous move, I jumped in the pool with my clothes on!
And why not?
Today? Not sure yet, but we might watch the sun set over the water. And maybe some fish tacos for my husband.
Happy Wednesday.