Oh, time flies when you're having fun…
We're heading back home tomorrow. The drive is daunting, but what can you do?
Yesterday, we stayed home and lazed around by the pool.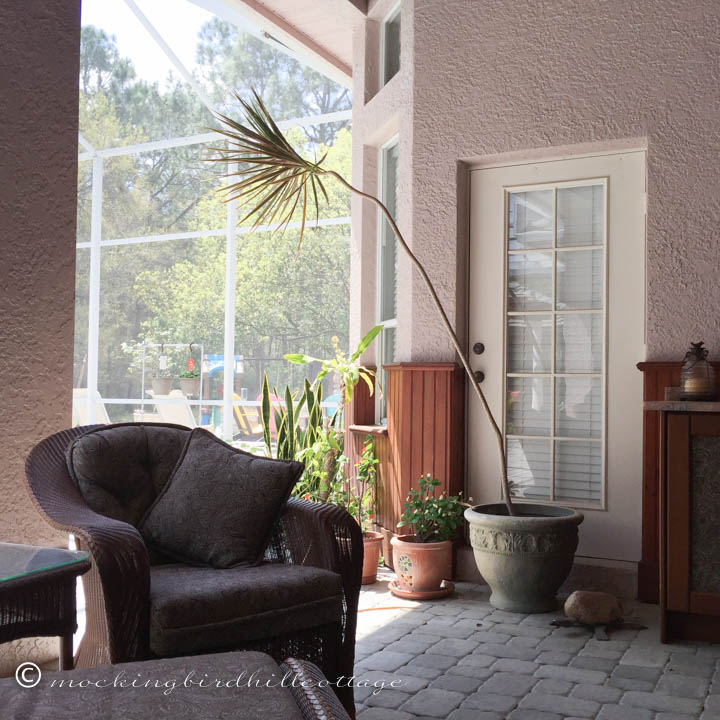 I planted myself on the wicker sofa and read some Pat Conroy. Don read and swam. We felt like we were at a spa.
Around dinner time, we headed to Frenchy's so Don could sample one of their famous grouper sandwiches. Our plan was to catch the sunset over the ocean, but we were foiled by too much cloud cover.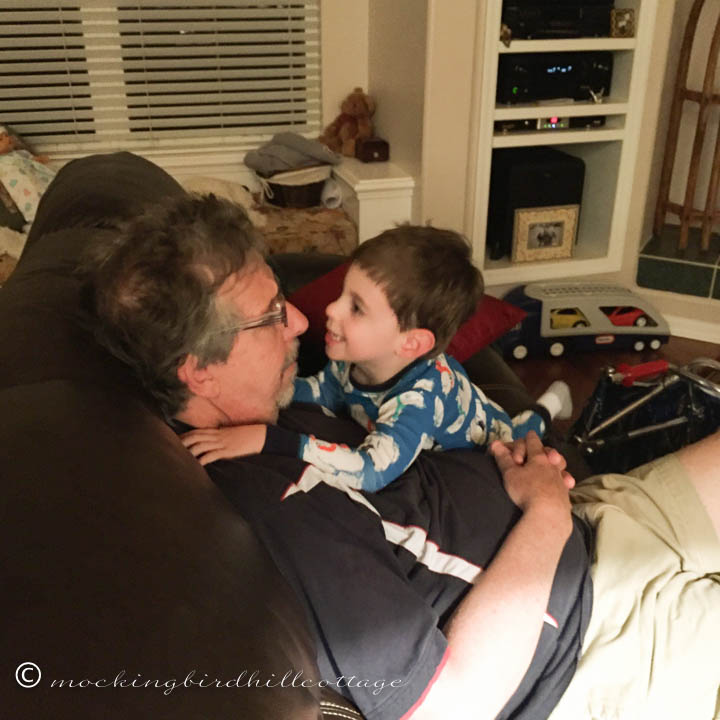 These two continue to bond.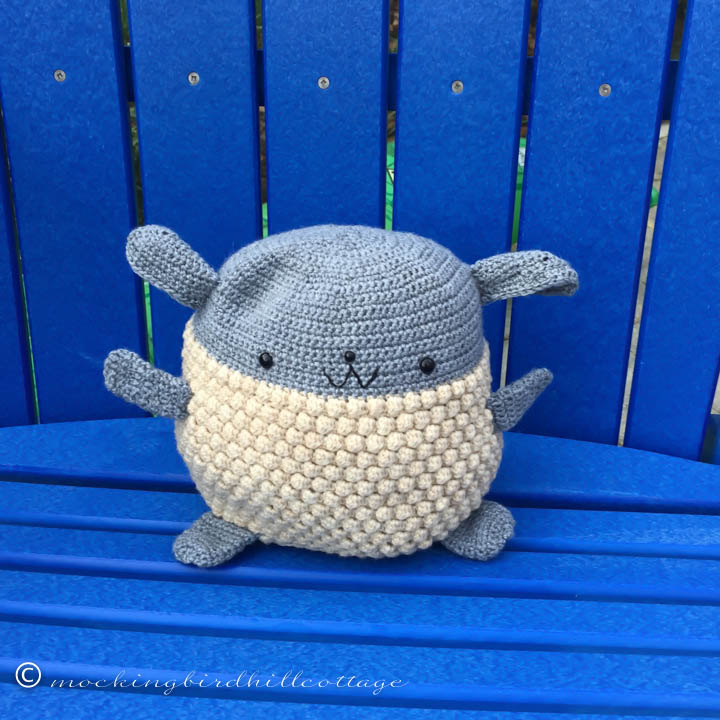 Meredith made this critter during our time here – Lovey Lamb. (Pattern by Alicia Paulson.) Adorable. It was originally for her, but…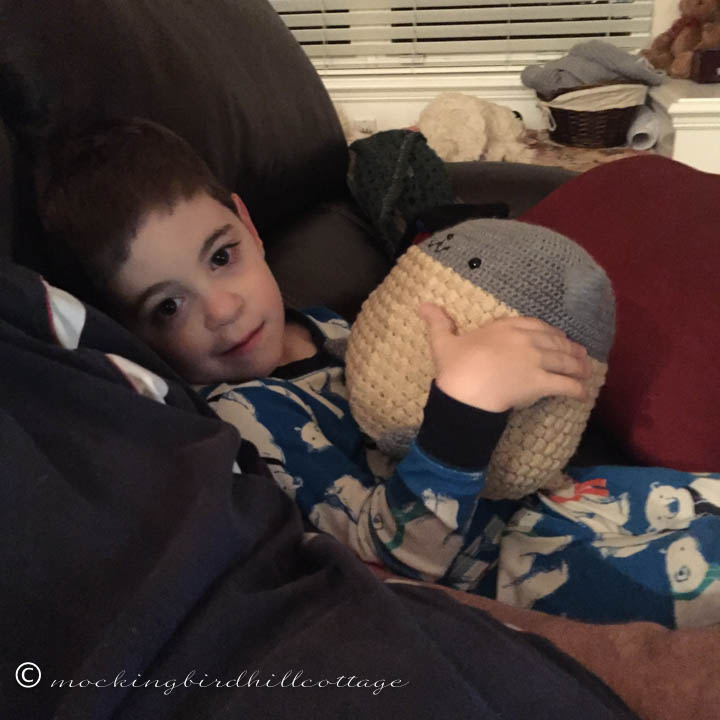 Someone really likes it. (Is he not the most beautiful child?)
It's a good thing Meredith is already starting on another Lovey Lamb. She's had Alicia's Maggie Rabbit kit for a good long while (I made her a few years ago) and she has decided I should make it for her. So, I will. It will be a good project to tackle when I get back home.
Such a lovely visit. I'm missing my cottage, though, and it's time to head back. If only I could twitch my nose and transport my loved ones to my home as needed. Wouldn't that be lovely?
Don has fallen in love with Dunedin and Safety Harbor and this beautiful neck of the woods. Universe: we'd love to find some way to spend a few months here every year. We're turning it over to you.
Yes, I'm part Irish. And no, I don't really give a fig about St. Patrick's Day. Never have. But if you celebrate, enjoy!
Happy Thursday.