I took the day off yesterday. Frankly, I was having a very hard day, which started the night before, as I anticipated the arrival of Mothers Day – the second Mothers Day without my mom and the first in 21 years where I was not a mom. It was also marked three months to the day since Scout left us.
All in all, a very hard day for me, with tears the night before and lots of tears in the morning. My extraordinary husband was there for me throughout, surprising me with flowers and cards in the morning and a lovely book of essays on Beautiful Older Dogs. 
He understands. He will go through much the same thing on Fathers Day – his first without Scout.
I simply wasn't up to writing about my feelings yesterday and I know you understand.
The rain has stopped. We are supposed to have a very nice week ahead, so that means mowing and planting seeds and fixing up the porch are on the docket. I need to get outside and do  something, to get my mind off loss and heartbreak and just do something physical.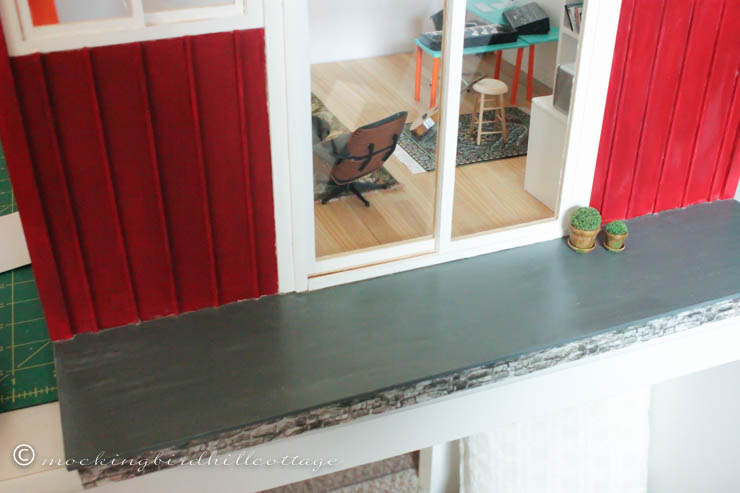 I painted the TSP's deck. (I've told Don not to check out the blog for an indefinite period of time.) It's gray with two coats of varnish.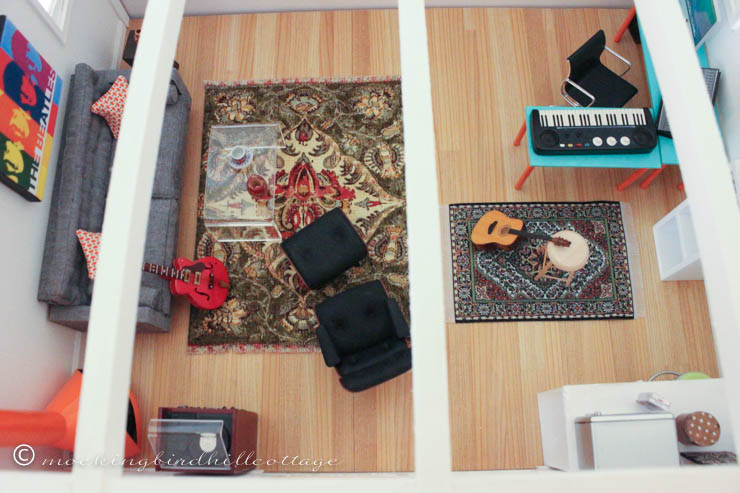 Thought you'd enjoy a bird's eye view of the TSP.
Henry (our groundhog/woodchuck) has been back in business lately. (Whether it's actually Henry, or Henry II or III, we don't know.) No babies spotted yet. We also have several bunnies on the property.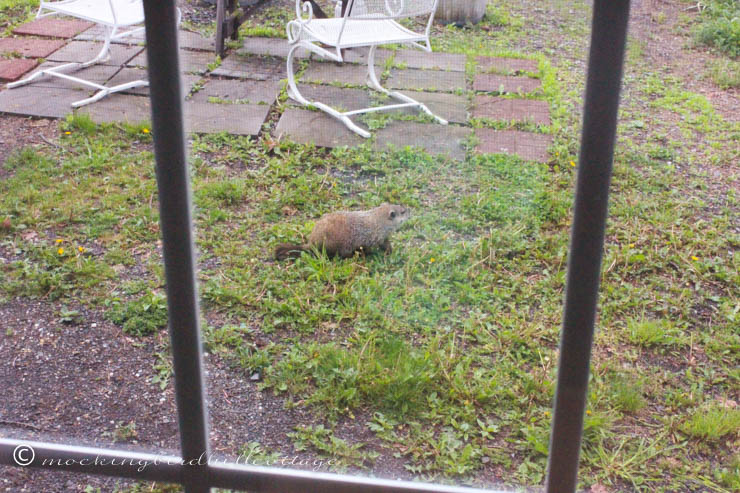 Henry (from the living room window) likes dandelions. We watched him come up to the house and deliberately, yet delicately, eat each individual flower. He has apparently signed on as my personal weed whacker.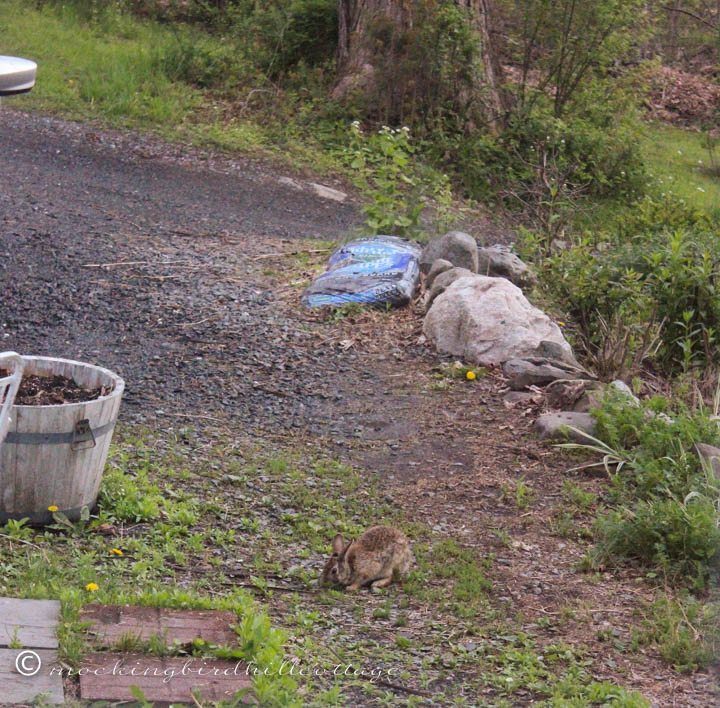 One of the bunnies.
The other evening, I watched Henry nibbling on grass over by the corral. He kept eating as he slowly walked toward the ramp to the shed. In the meantime, a bunny appeared, having come down the path from the woods, blithely hopping toward the same ramp. As the bunny stopped, he looked up and saw Henry and did that thing that animals do – he froze in position. Meanwhile, Henry kept moving toward the shed, eyes downward as he nibbled on the grass. He was less than a foot away from the bunny when he suddenly looked up and discovered that bunny smack dab in front of him. He did a double take. The bunny did a double take.
And they both ran off.
Better than television.
I've posted a book review on Just Let Me Finish This Page – another winner from Robert Dugoni, In the Clearing. Please stop by.
Happy Monday.