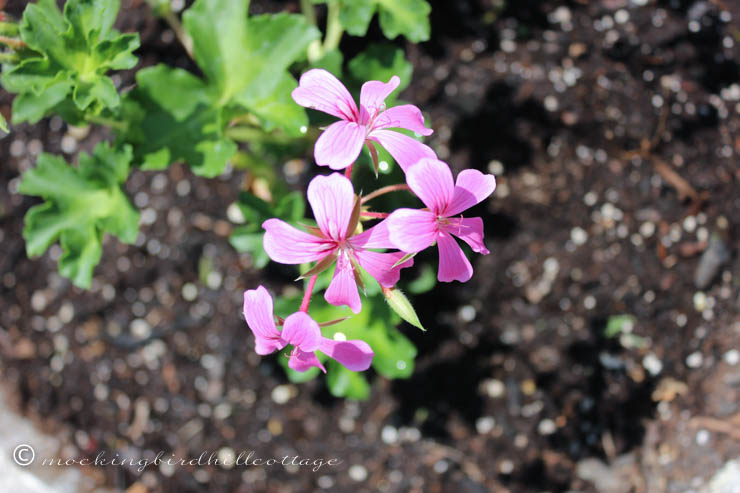 The weather was so hot yesterday that I spent a lot of time watering the newly planted barrels and pots and planters. The hollyhock was drooping under the heat of the sun. That got watered, too. More heat today, tomorrow and into next week.
Mother Nature, it's too soon.
Luckily, we put the a/c window units in on Monday, knowing what was coming. It's nice and cool inside the house.
I pulled a lot of weeds. Cripes, there are so many already! I trimmed a couple of stray mini bushes that are growing in the big garden bed – there's a wild honeysuckle trying to take over, a mini catalpa, and heaven knows what else. Their roots are deep so it's tough getting them out of the bed. So, I just keep pruning them throughout the summer until it's too hot to care anymore.
Birds are using the birdbath constantly. A sip of water, a refreshing bath; there's lots of activity. And bunnies are everywhere. In fact, they've been getting into the big corral and then they can't remember how they got in and we have to guide them out. After a few efforts at herding them from inside  the corral and seeing them freak out in panic, now we do it from the other side of the fence. It's an interesting turn of events. They rarely made their way inside the corral when Scout and Riley were alive. But now? Those scamps are in there all the time.
I haven't seen Henry in a long time. In fact, I haven't seen him since I opened the front door to get him out of the big garden bed. He ran off quickly, as groundhogs do whenever they hear a sound. And I haven't seen him since. Maybe he is a she and babies are being born? Maybe he decided to move on? Maybe he's exploring other parts of the property? I have no idea. But I miss him.
My neighbor tells me they have groundhogs living under their shed, as well.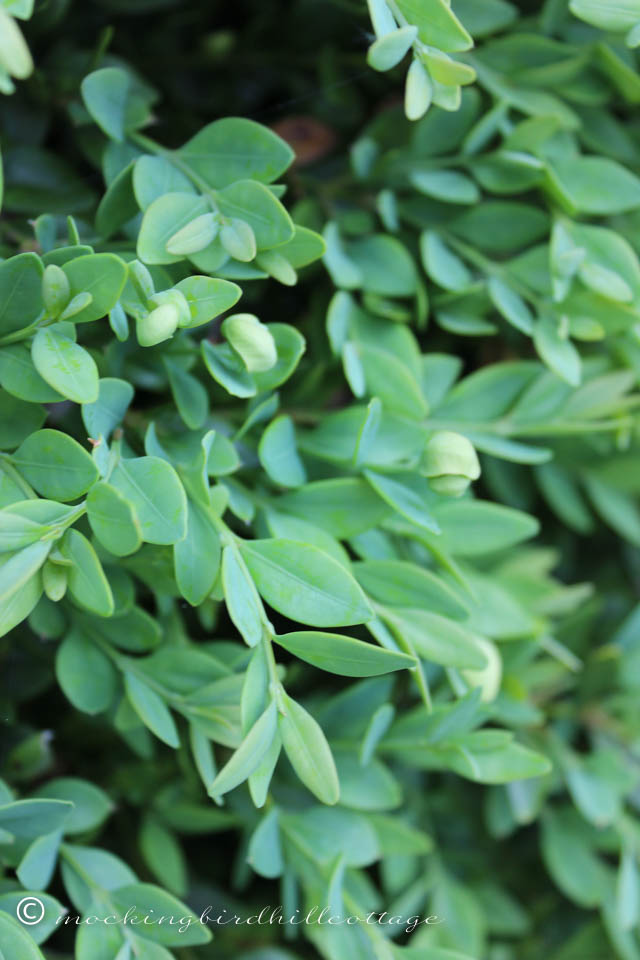 Plants in the photos: Geranium, Dame's Rocket (a wildflower), and Boxwood.
I have a book review scheduled for tomorrow. Early tomorrow afternoon, we will be headed to Hartford to see the Opening Night performance of Anastasia. I can't wait to see it again and I can't wait for Don to see it.
Happy Thursday.