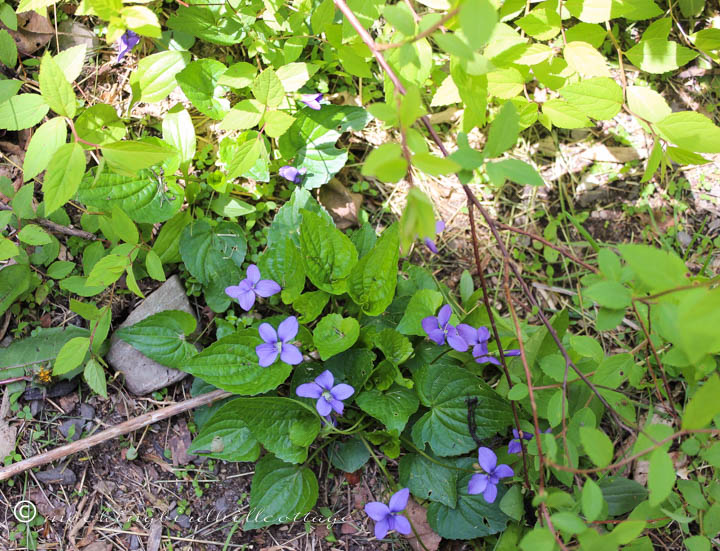 As I was mulching the garden beds on the side of the house, I saw these violets tucked under my spirea. What a lovely surprise! Later, I found a white violet in the garden bed.
I love garden surprises.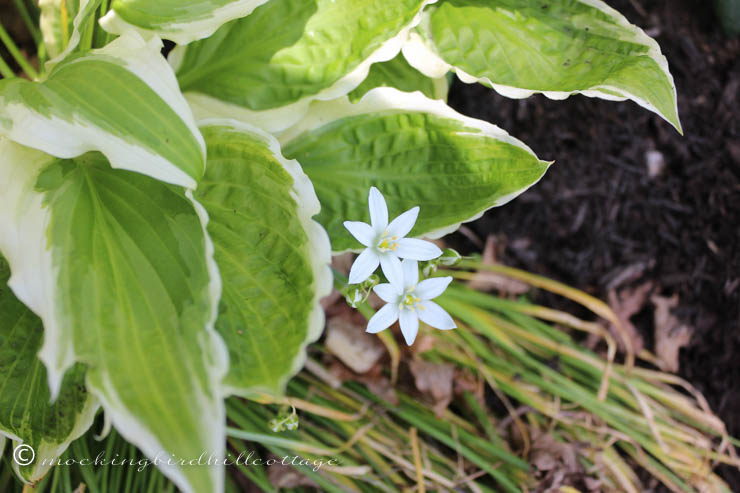 Hidden under the hosta: surprise Star of Bethlehem flowers. This plant was already up and running when we had the big freeze/ice, so I didn't think it was going to bloom this year. There are a couple of other flowers completely hidden under the leaves at the left.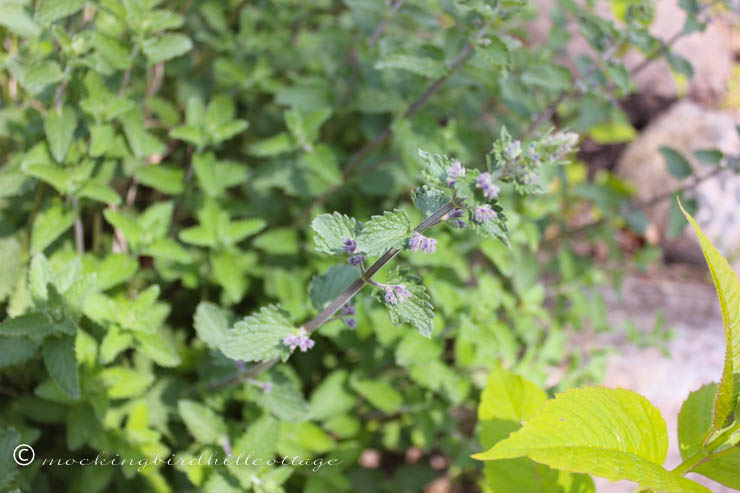 And tucked away in the back of the big garden bed, hidden from view, the first blooms on the catmint.
Since we're in the midst of what has turned out to be a late spring  (no matter what the calendar says) and green is the theme – green shoots, green baby plants, green leaves – encountering these little blooming surprises makes my day.
Mulching is done for the time being. We scattered grass seed on some bare patches in the big corral. I weed whacked.
Today, I'm going to start potting impatiens for the porch. And I'm going to plant some morning glory and zinnia seeds in the Chicken Wire Fence Garden. Rain is on the docket for this afternoon and tomorrow, as well.
And we have to buy a new kitchen trash can. Isn't that exciting?
Just finished reading The Travelers  by Chris Pavone. I'll review it next week on Just Let Me Finish This Page. I've read his other books – boy, can he write a spy novel! Excellent.
Happy Friday.