More mowing yesterday – we're finally finished with the property.
Until next week.
I weeded the big garden bed and started to put some mulch down that was leftover from last year. This morning, I'll go to the garden center to buy more mulch, some seeds for the Chicken Wire Fence Garden, some topsoil, and some impatiens for the pots on the porch.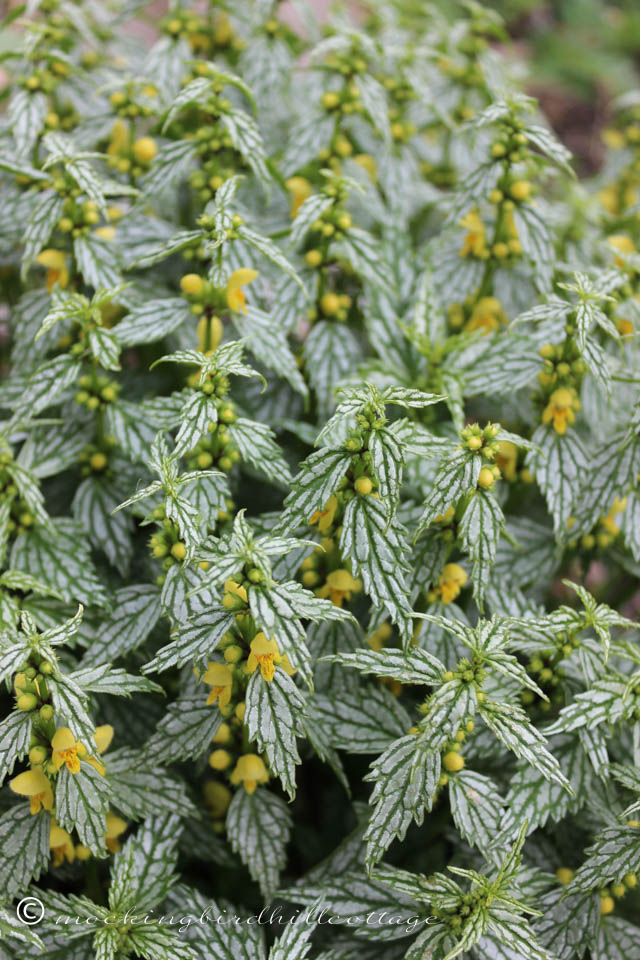 My trusty little patch of Lamium Yellow Archangel has started to bloom. This is one of the first things I put into this garden bed ten years ago and it has bloomed like clockwork ever since. Isn't it pretty?
Okay. I have a mystery plant question. I think I know what this is, but I'm not absolutely sure. After mowing the lawn and walking in and around the big garden bed for two days, it wasn't until the end of the day yesterday that I noticed something blooming. Something that was growing right next to the big Sugar Maple tree next to the house. (Since we live in the country, plants and weeds spring up everywhere and I tend not to notice them.)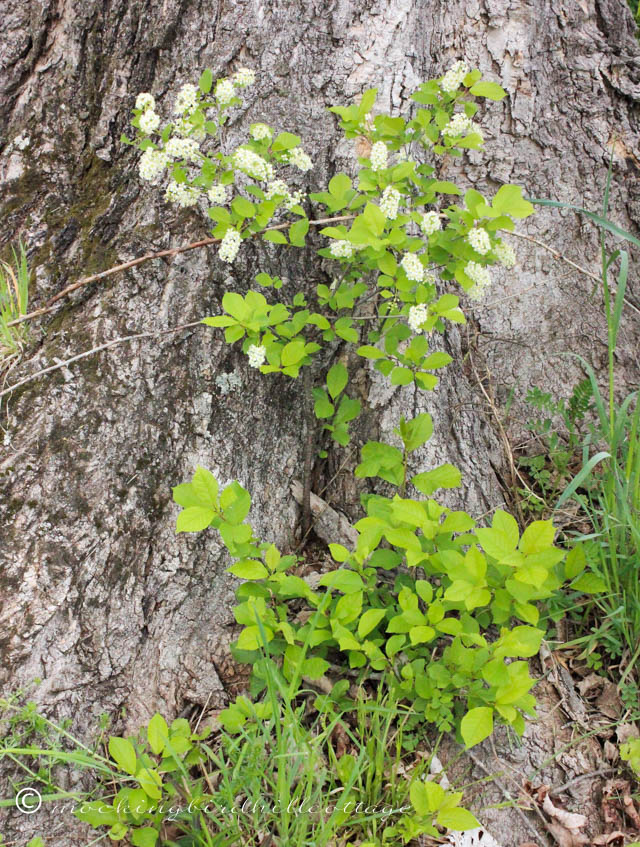 Here it is. It almost looks like it's growing out of the tree.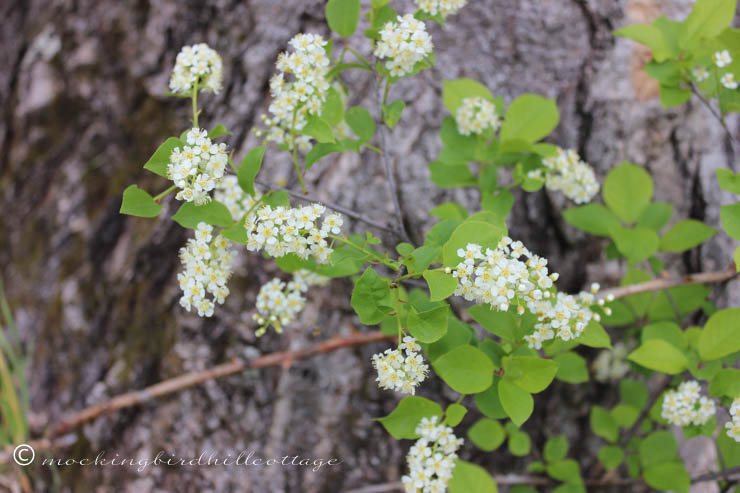 A closer look. I think it's a volunteer spirea, but I'm not absolutely sure. Some version of Bridal Veil spirea?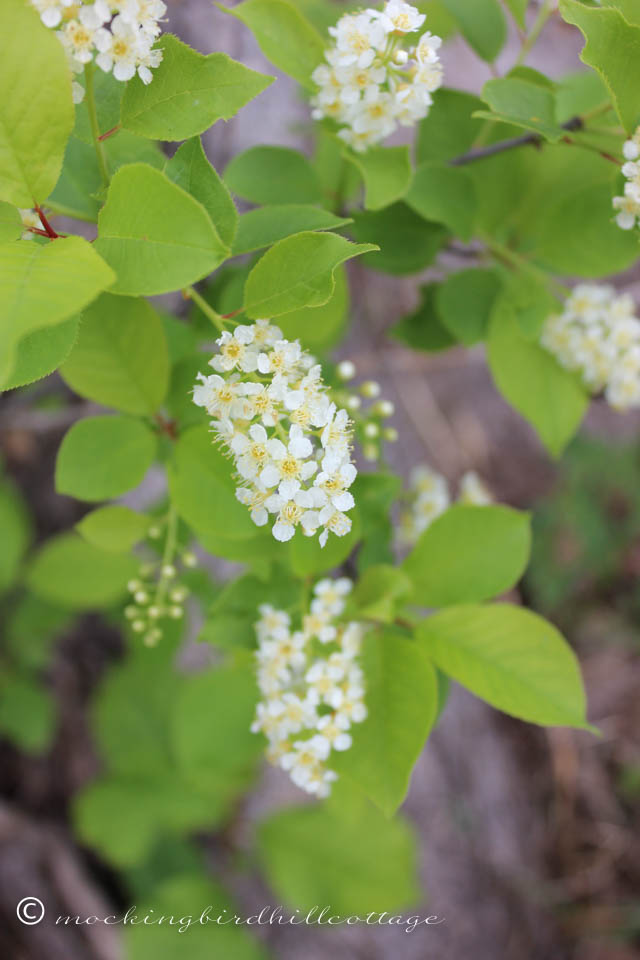 If it is, it's blooming earlier than my other spirea.
What do you think? Any suggestions?
Happy Wednesday.