Rain. Dreary. Dark skies.
For the entire week.
I'm trying to stay upbeat in the face of dreariness. I need to plant my morning glory and zinnia seeds and weed the garden bed so I can put some mulch down. Doesn't seem like that's going to be on the agenda this week.
So, all I have to share with you are these photos I took rather hurriedly the other day.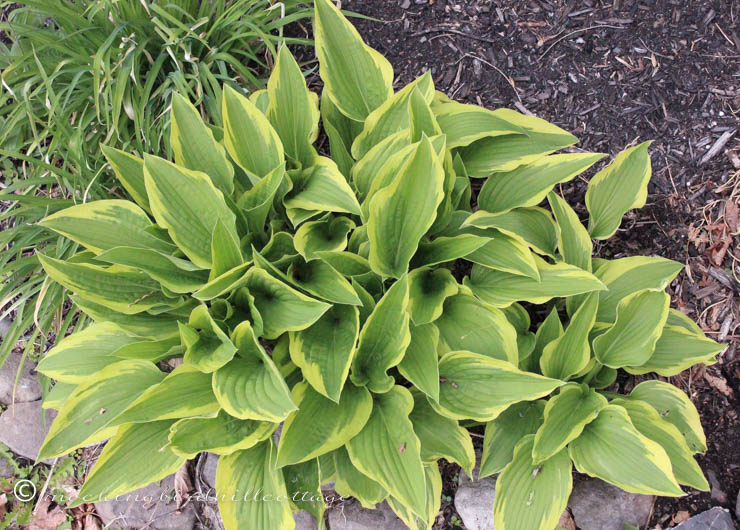 The hostas (and there are many) are really growing. This one, in the sunniest bed, is the furthest along. I never tire of hostas. There are so many varieties and they're so dependable.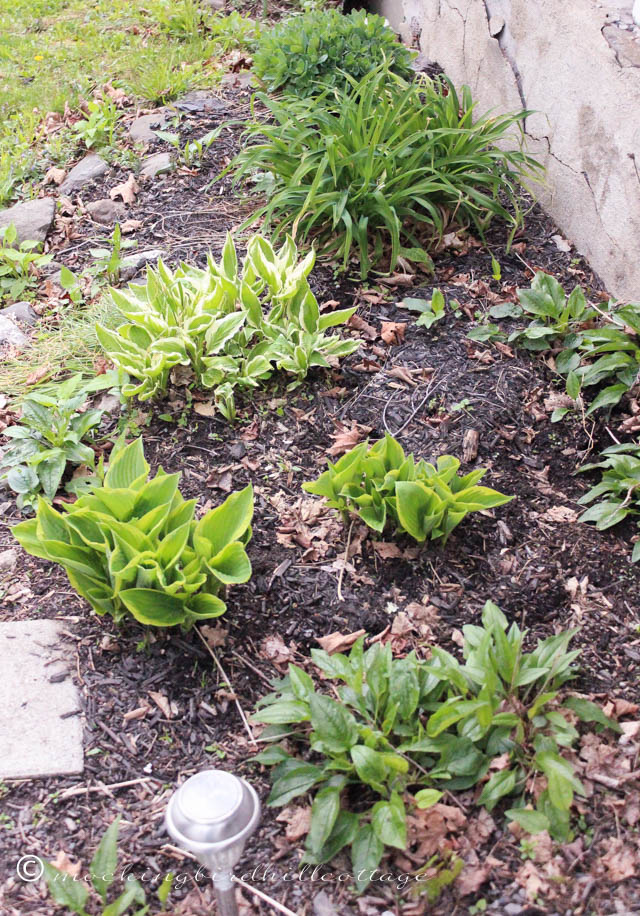 More hostas, along with coneflowers, daylilies, and sedum Autumn Joy. They will eventually fill out the entire bed.
Now I hear thunder.
I've been doing a lot of reading – both fiction and nonfiction. I just finished That Darkness  by Lisa Black, which I will be reviewing today on Just Let Me Finish This Page. Now I'm reading In the Clearing  by Robert Dugoni (I've reviewed the other two books in his series and I'm a fan.) I've got several eGalleys in the queue on my Kindle, as well as the slew of books in my TBR pile, including the next two books in Jo Nesbø's Harry Hole Series.
I also just got to download the eGalley for John Connolly's next book, which doesn't come out until August. That makes me very happy!
I have to go to Hartford later in the week to watch a run-through of  Anastasia.
And of course, ongoing work on the TSP. I tried making a sound board yesterday and I ended up not liking the final result. I haven't trashed it yet, but it's definitely been shoved off to the side. As much as I'd like to make one, I well remember Don recording and mixing all his compositions via Garage Band, which is on all Macs. So the computer monitor that is on it's way from Thailand via the post office just might do the trick.
Okay. Have a good day, despite the rain. And if you're not getting rain and the skies are sunny, I'm jealous.
And stop by Just Let Me Finish This Page to read my review of That Darkness. It's awfully good!
Happy Monday.