You asked. And I promised to post them.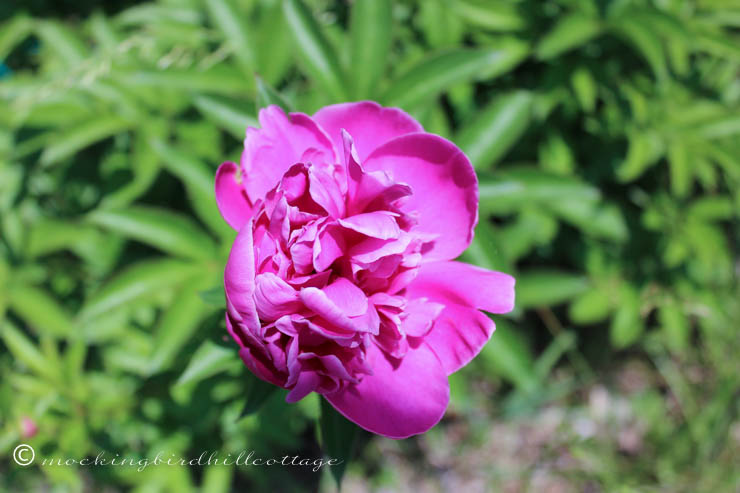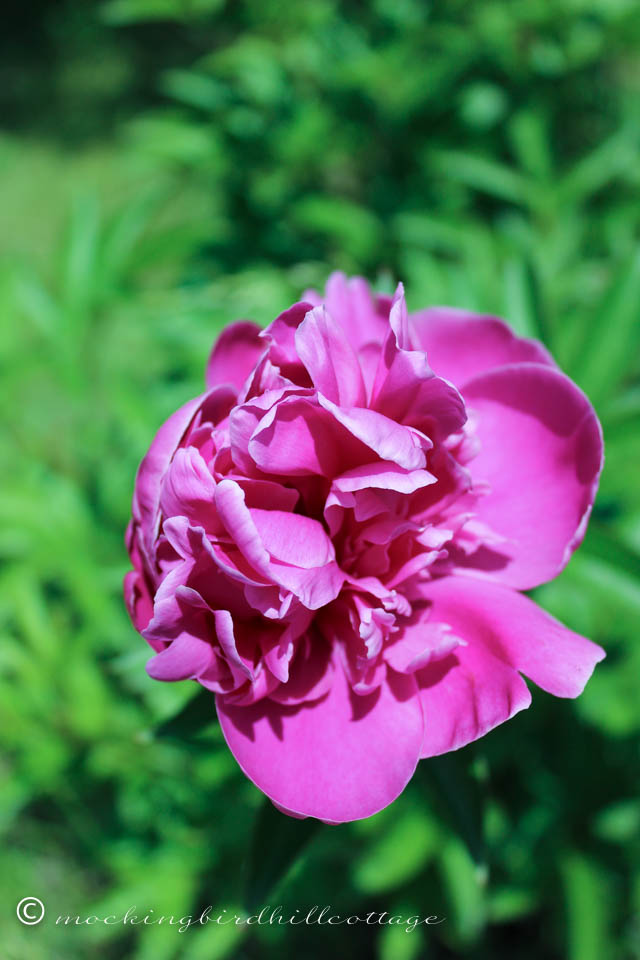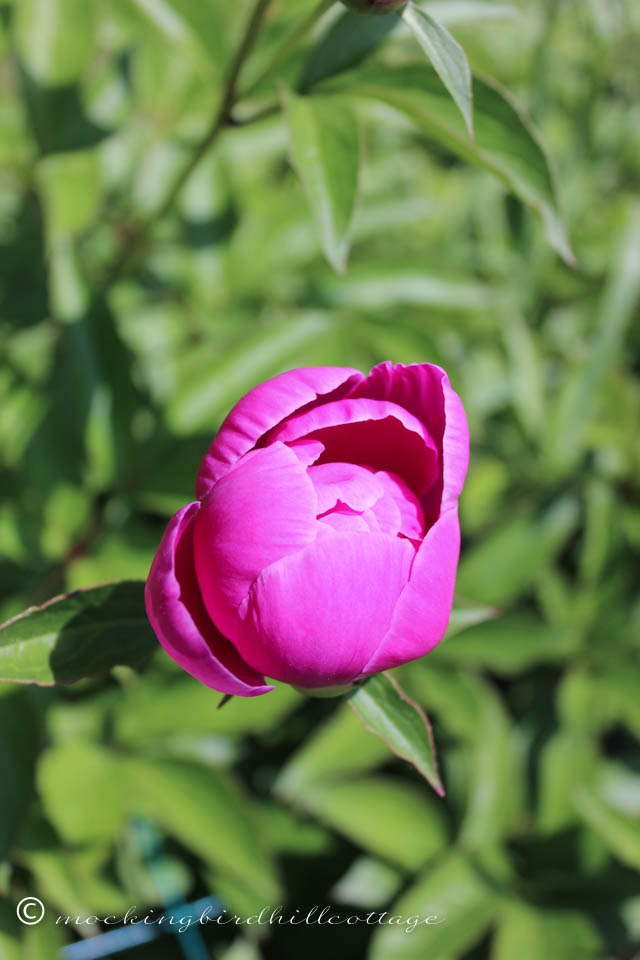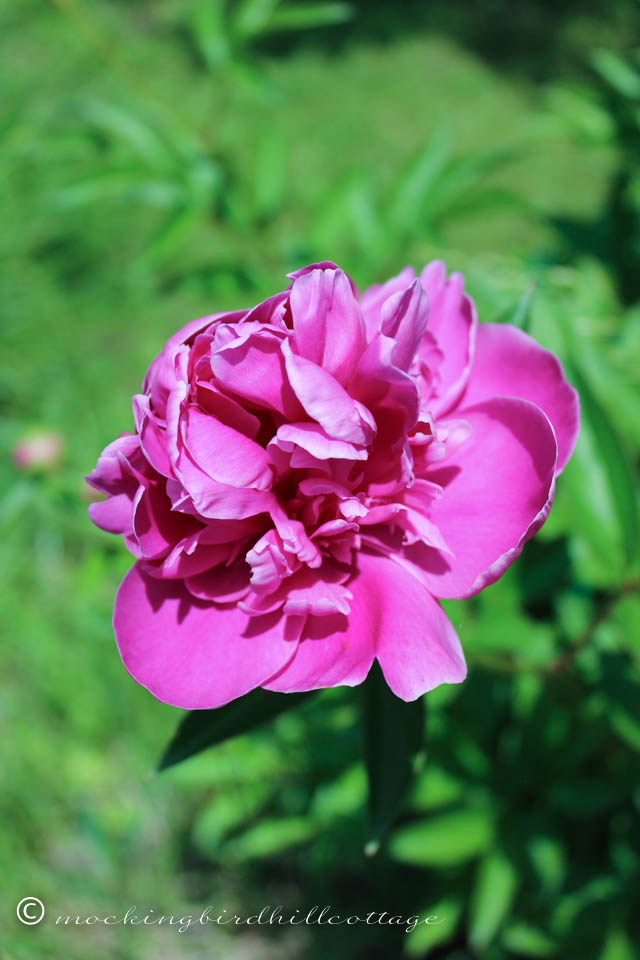 I wish you could smell them! Heavenly.
We have two peony bushes, but the other – which has beautiful pale pink flowers – hasn't budded this year. Both of the bushes have been here for years, long before we moved in. But the young shag hickory came up right in the middle of the pale pink peony and for a while, that was okay. It still bloomed. But now that it's bigger, things have changed. Last year we had just a few flowers. This year, none. Does the tree demand too much of the soil's energy? I used to think it was because of the bush not getting enough sun, but it was getting plenty of sun when it would normally be developing buds. The bush grows and leafs out – just no buds.
I think I'm going to have to try to transplant the bulbs, but peonies do not like to be transplanted. However, I'd really like to save it – the flowers are so beautiful. Any advice?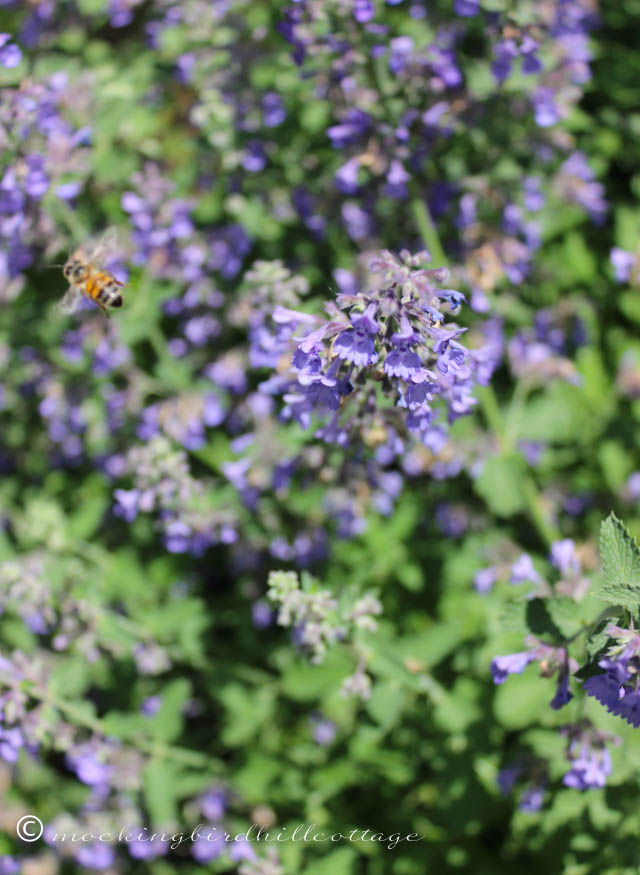 The catmint is in full flower and there are bees everywhere. Lots and lots of activity in the big garden bed.
Don. Stop. (Although he has orders not to read the blog and I made him unfollow me on Instagram until his birthday.)
Yesterday, I spent several hours painting the mini Adirondack chairs for the TSP. Today, I'll add a clear coat to protect them.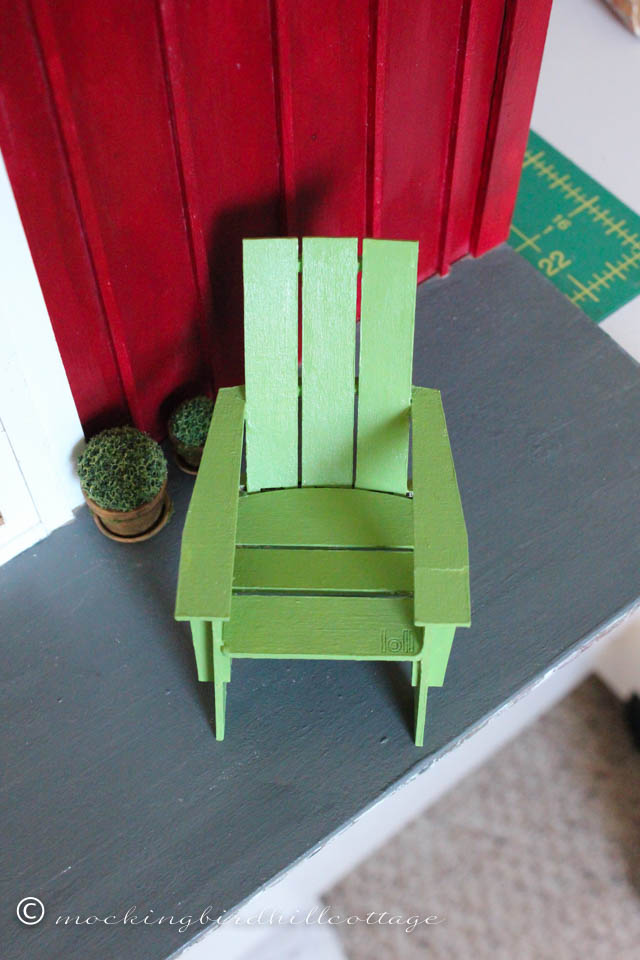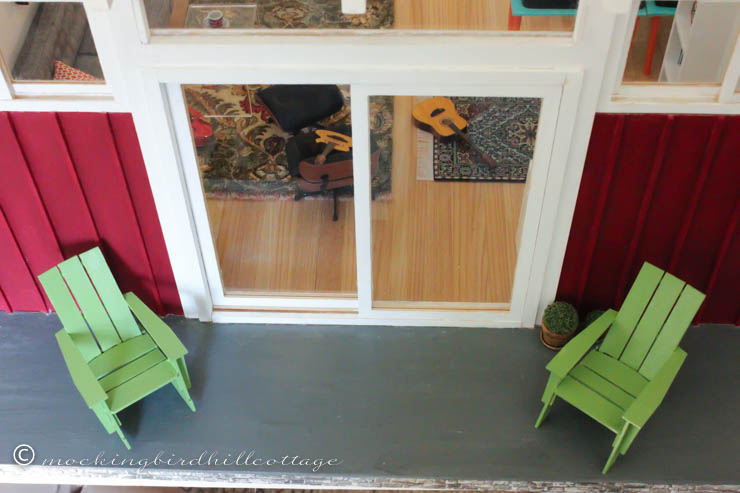 I love this shade of green called Fresh Foliage. It looks good against the red of the studio. It pops. Do I need to say again that I would like a life-sized pair of these chairs?
Who left the guitar on the floor?
Happy Thursday.