Before we get into yesterday's big event, may I take a moment to share this?
The hollyhock is blooming! Since it's so much bigger this year, there are going to be a lot of blooms.
Okay. Back to the birthday. It was a fantastic day. We went out to lunch at our favorite vegetarian restaurant, which involves a beautiful trip on charming country roads. We had a piece of Mocha Java cake with a candle (I sang Happy Birthday) and a lovely trip back home. Don wanted to delay the big present until we got back from lunch.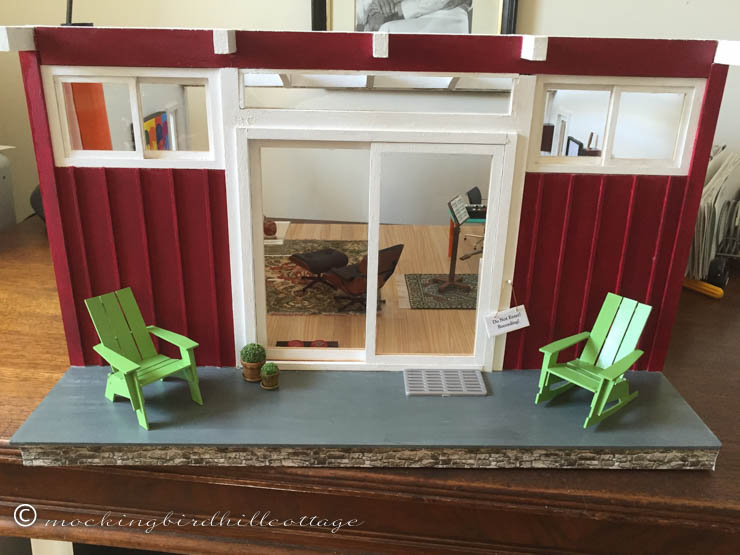 In its temporary new home on Don's desk.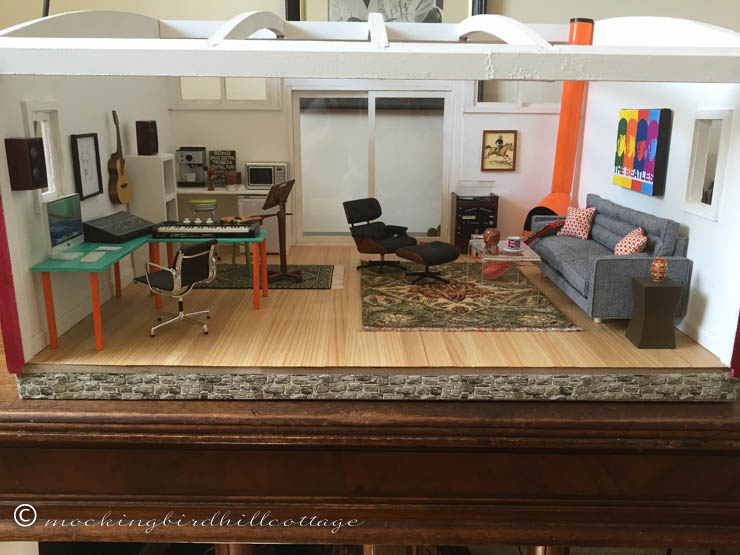 (In the spirit of full disclosure, you can see where I accidentally broke the cross beam when I was putting this together, which caused me to freak out until I realized I could repair it. So my first words to Don – before he even saw this – were "Don't lean on the frame. Ever.")
His reaction was a dream come true. He still can't stop talking about it. Not everyone would 'get it', but he does. In fact, he loves it even more than I had hoped. He immediately took photos of the TSP and posted them on Facebook. That makes me so happy.
More on that in a moment.
We had a lovely dinner, I gave him two more presents and a card, we called Little Z to wish him a Happy Birthday, and then we watched a good movie. A perfect day.
So, I shot a video. I set up the tripod, started it and let it go on until Don sends a thank you to all of you at the end. So it's a bit long, but you can get a sense of the two of us together, especially when we're excited. (If I had known my butt would be on display a great deal of the time, I might have rethought the whole thing. But, what the hell. It's me at the age of 63.)
Tomorrow, I'll share photos of the TSP, which is now The Studio, and information about sources. It's the TSP Weekend! And thank you for all the birthday wishes. Don is saving them to read today or tomorrow, so he can have a birthday weekend!
Without further ado (and there's my butt right in the freeze frame):
The Top Secret Project is Unveiled from Claudia Hill on Vimeo.
Happy Saturday.