As I was scrolling through Instagram a week or so ago, I came across a post by Kat of KittyandKatMiniatures saying something called a SquintBox had arrived at her door. What is a SquintBox? I asked. Kat referred me to this site and I must say, my interest was definitely piqued.
SquintBox is a monthly subscription service created by Darren Scala, the founder of D. Thomas Fine Miniatures (which happens to be across the Hudson River and then due south from me – time for a trip to the shop). I don't know if you've noticed, but monthly subscription boxes have become very popular of late. I've seen them for beauty products and books and food, so why not minis? Darren calls it: Your Monthly MiniFix™  You get a box delivered to your door monthly with up to 6 different handmade miniatures inside.
Well, this is manna from heaven for this girl! I signed up and then I wrote a note to Darren who generously sent me this inaugural box to review for all of you.
It arrived in my mailbox on Saturday: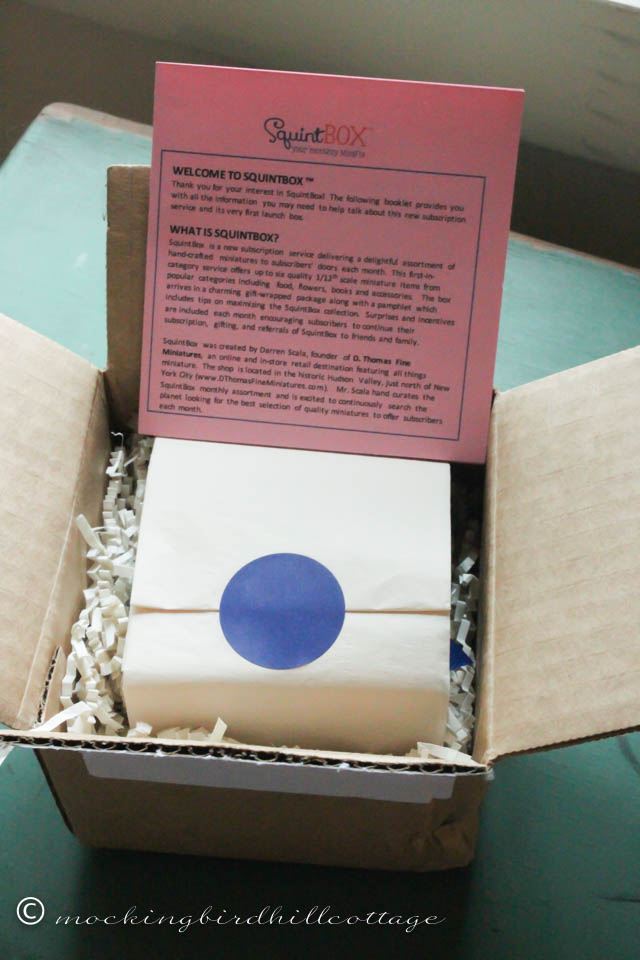 Just after opening the box. I had to contain my enthusiasm so that I could 'document' this via my camera.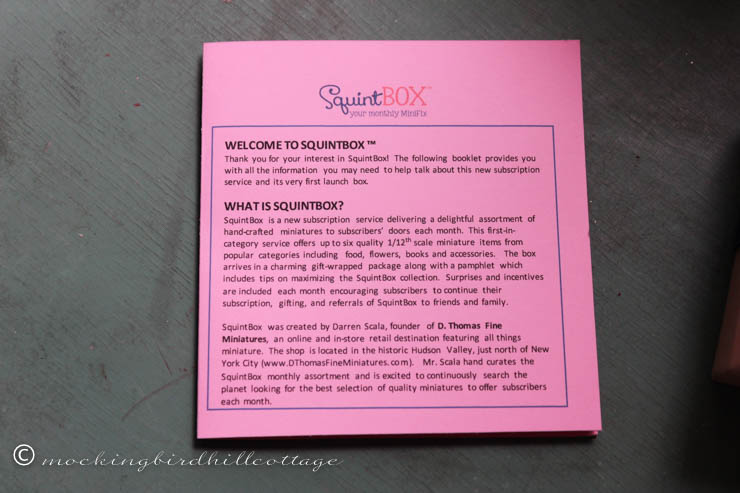 This is the booklet that is included and it answers any and all questions about SquintBox.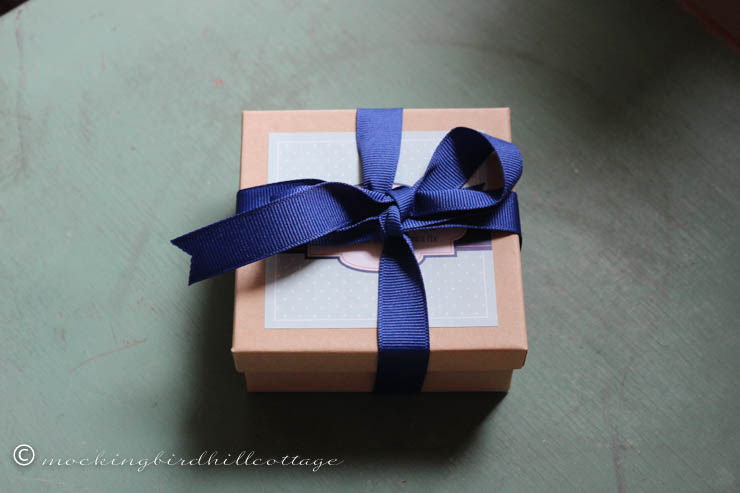 Lovely packaging, don't you think? Untying the bow….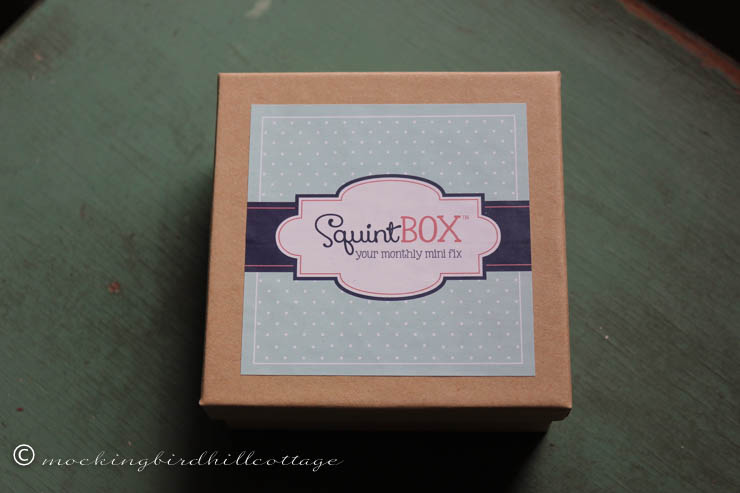 And there's the box. Inside?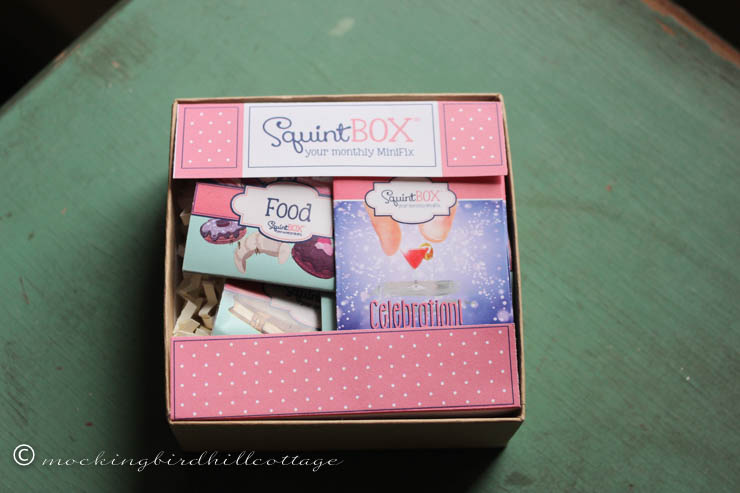 More charming packaging with the theme for this month's selection: Celebration!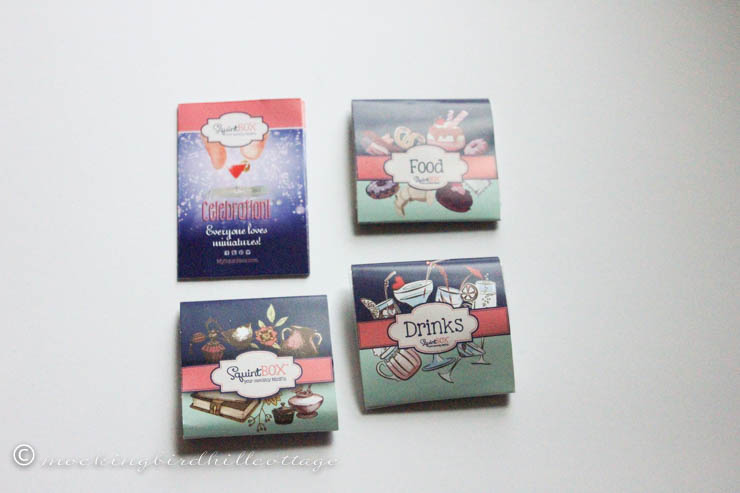 Inside each of these little envelopes were the minis. Darren has put so much thought into the packaging; each of these packets display graphics for the particular type of mini inside, and on the back is a fun quote. For example, on the back of Drinks: "Wine is bottled poetry" – Robert Louis Stevenson.
The little 'Celebration' booklet describes this month's theme and also includes information on this month's Miniaturist Spotlight: Michael Yurkovic of Atomic Miniature. (Darren is also having a contest for the chance to win one of Michael's miniatures – you'll find more information on the site.)
What minis were chosen this month?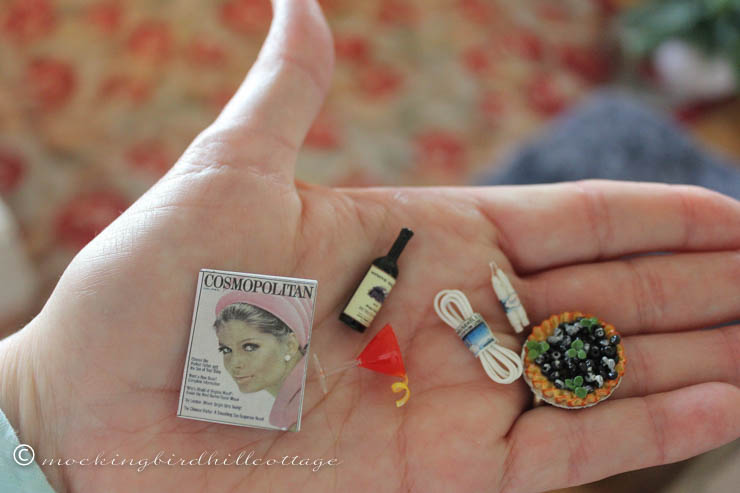 A retro Cosmopolitan magazine, a bottle of California Red wine, a very Carrie Bradshaw-esque Cosmopolitan in a martini glass with a lemon twist, an extension cord, candles (with wicks!), and a blueberry pie in a real tin pie pan.
These are, of course, fabulous for mini making and dollhouses, but they can also be used in crafting, room boxes, shadow boxes or simply for the joy of collecting miniatures.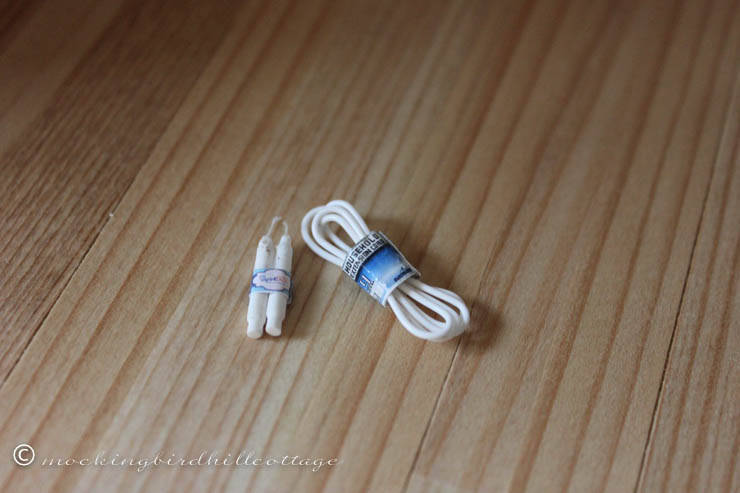 Oh my heavens. Adorable.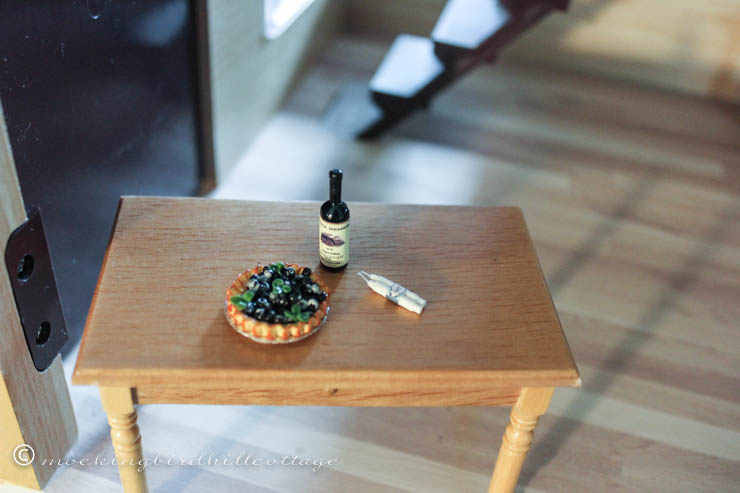 Preparing for a celebration…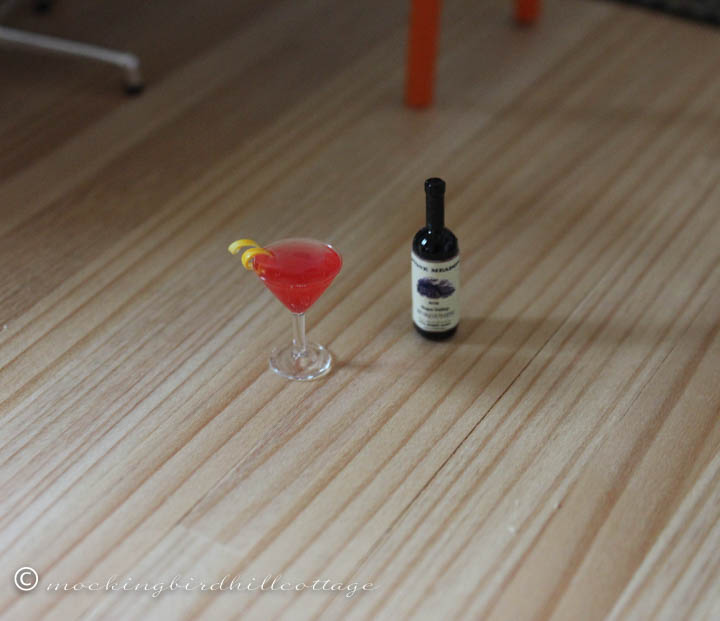 I'm in love with that Cosmo! (in a real glass, no less.)
There's lots more information over at mysquintbox (dot) com – here's the link.
I think it's such a neat idea! It's a great way to discover miniatures you might not find in your local shop (if you even have  one) or online. It's a great way for someone like me who doesn't have a stash of mini accessories on hand to build one. You can keep them, you can give them as gifts, you can add them to your dollhouse, you can use them for scrapbooking…
And via the monthly Miniaturist Spotlight, you'll learn about all the wonderful miniaturists working and creating out there.
Darren, thank you for this wonderful idea and for sending me the inaugural box so that I could share this with my readers. SquintBox is available to all US customers, and fear not, the international launch is coming.
You can find all about the pricing options on the site; a monthly plan, a 3-month plan and a 6-month plan.
I can't wait to get the next box, which should arrive in my mailbox by the end of this month.
If you follow SquintBox on social media, you'll be privy to contests that are going on – this month's is a chance to win one of Michael Yurkovic's ashtrays – hand signed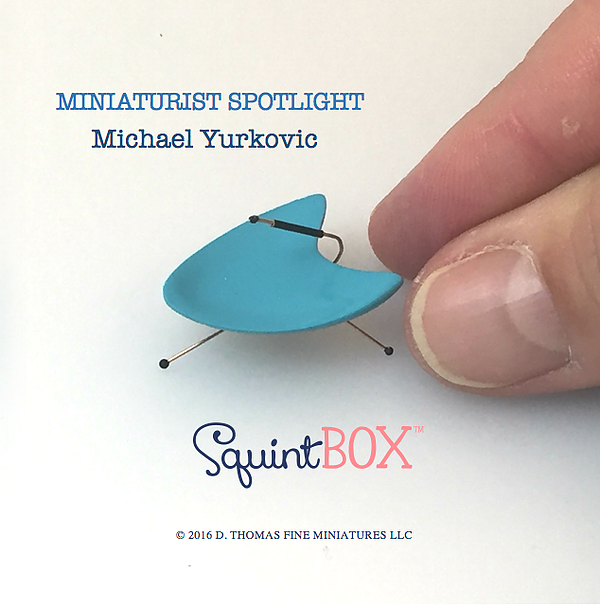 (Photo courtesy of D. Thomas Fine Miniatures – and the SquintBox site.)
(I received this inaugural box in exchange for my honest review.)
Happy Monday.