Two Sleepy People. That's the name of a wonderful old standard by Hoagy Carmichael and Frank Loesser. That's also the name of Don and Claudia at the moment. Both of us are more than a bit sleep deprived and it continues into today. Yesterday, I was determined to do something, despite exhaustion, so we got in the car and drove to a neighboring town that has a Food Co-op that I had just learned about via Instagram. We've lived here nearly 11 years and for some reason it wasn't on my radar.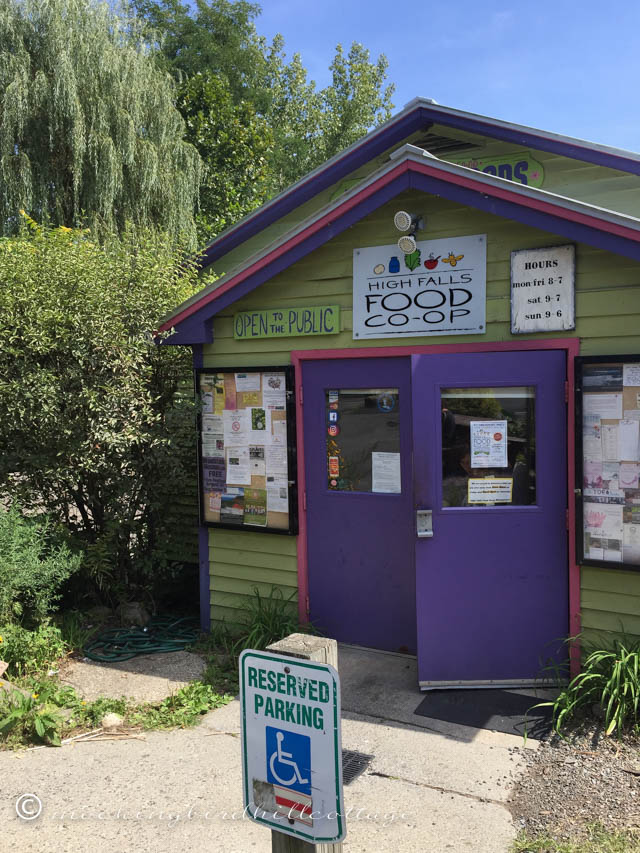 Isn't this the neatest little store you ever did see? It's packed with fresh vegetables and healthy food. I stopped counting at 8 different kinds of potatoes. We were gobsmacked by the variety there.
I think we'll probably join the co-op because we miss belonging to a co-op. We used to belong to one when we were living in San Diego. We're certainly going to be shopping there on a regular basis.
What's not to love? We drive through a countryside full of charming and funky homes, farms, winding roads, with mountains in the distance and we end up here.
On the way back home, we stopped for fresh sweet corn at our local farm stand. It's truly the best corn I've ever had and I've lived a lot of places! We came home, had a yummy dinner and watched…you guessed it…another episode of Inspector Morse.
Try to contain your excitement.
In the mail yesterday: the newest Squint Box.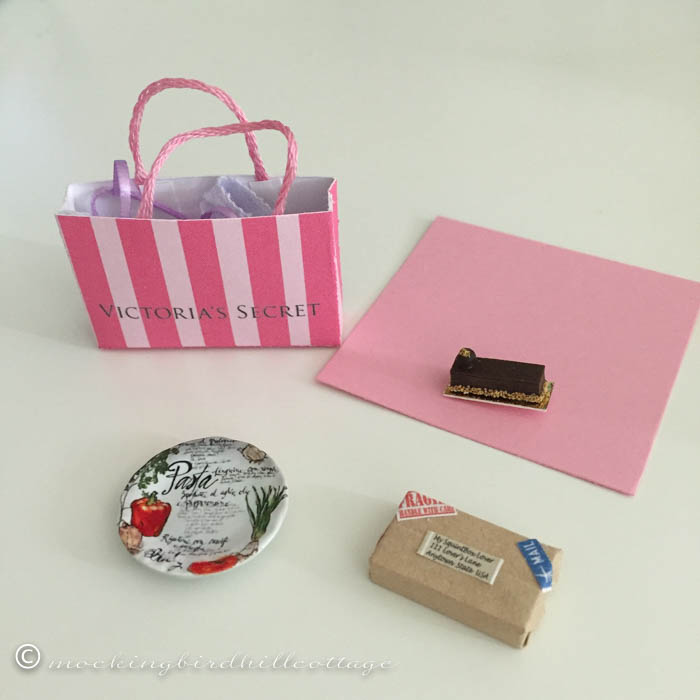 The theme this month is A Mini Affair.
A Victoria's Secret bag, a piece of Chocolate Opera Cake made by miniaturist Pei Li, a mini package, and an Italian Pasta Plate.
Wait! Do I see something in that Victoria's Secret bag?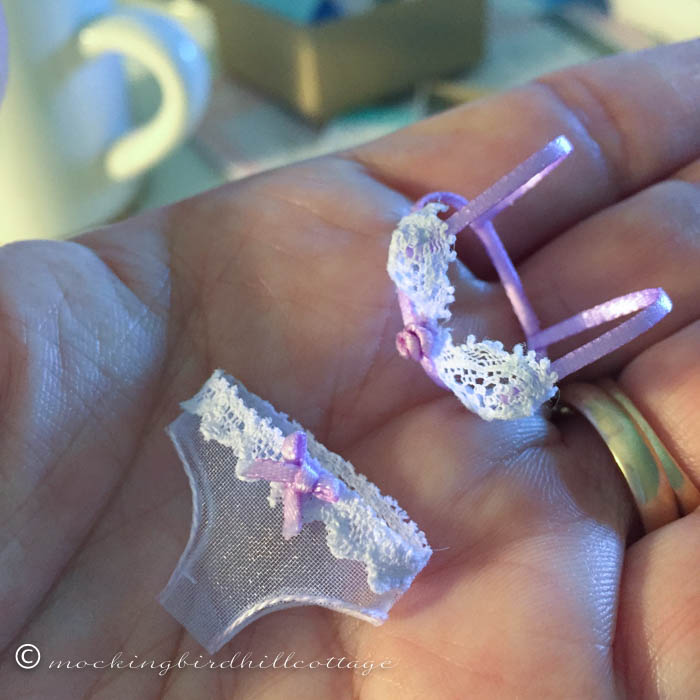 Goodness me! Some frilly little unmentionables!
This monthly Squint Box shipment is always a delight.
T-minus 2 days and counting until I can purchase Louise Penny's newest, A Great Reckoning. Yes, I know I can pre-order, but that's not as fun! With a new book by one of my very favorite authors, I like to take part in my New Book Ritual: a drive to the bookstore, then a quick search for it on display, where I pick my very own copy, pay for it, and escort it back to the cottage.
Happy Sunday.