Red and I have problems. I love  red, but photographing it is always problematical. Whether it's a red rose or a red sofa (as you will soon see) I can never quite get the tint/shade right.
I got a package in the mail yesterday – all the way from Australia. Gabrielle, who made the sofa for Don's mini studio, made another one in red. For me, not Don. It's a deeper red, but heck if I can get it to register, no matter how much I tweak it on Lightroom.
So just know that the sofa has less of an orange tint and more of a deep cherry tint.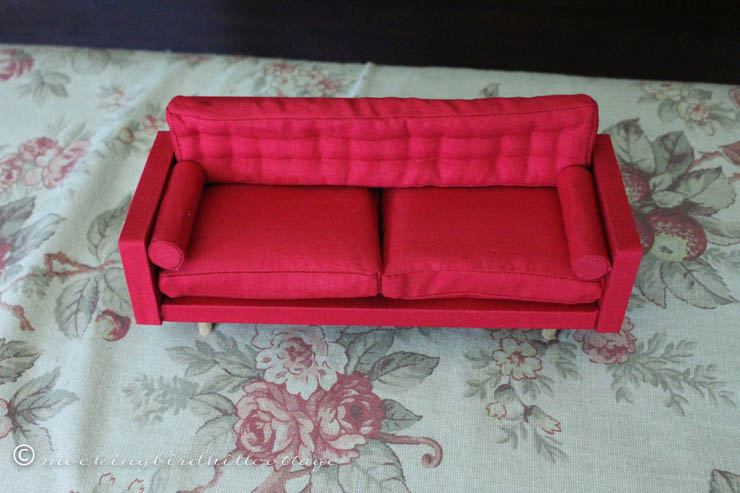 Not quite right. But enough of that. Isn't it beautiful?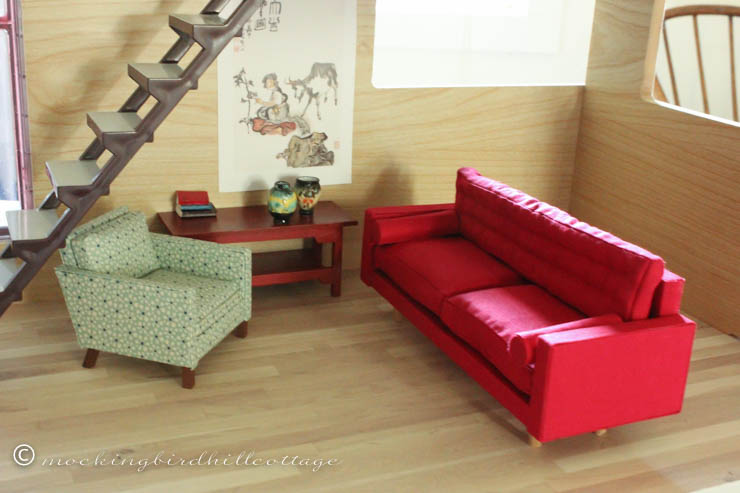 Here it is in the loft. It might be a bit too long for this house, but I'm currently saving up for another house, so it may move around. Trying to photograph the loft yesterday was equally frustrating. Maybe I've lost my mini photography mojo? It needs some pillows, so I just might have to trot over to Brae's Etsy shop.
Also in the mail on Friday: some wallpaper for the newest project, the half-scale Fairfield.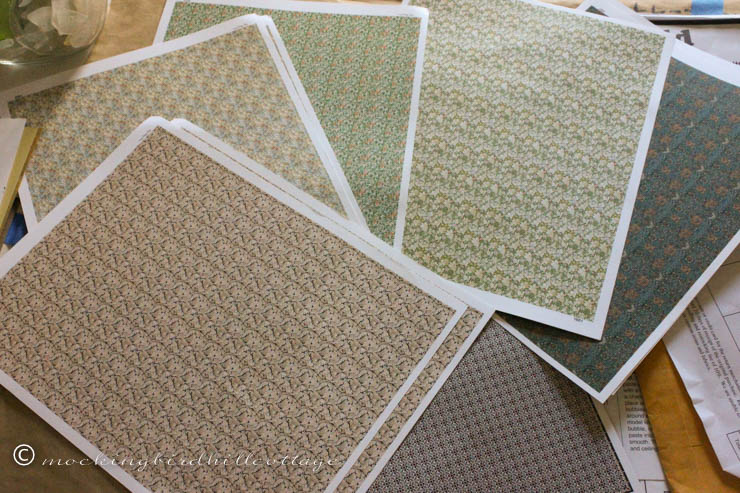 These are William Morris prints in half-scale, along with a tile I might be using (lower right hand corner.) ItsyBitsyMini, where I get all my mini wallpaper, has most of their designs available in half-scale and quarter-scale as well as 1:12 scale. And their customer service is great. These arrived with a slight crease/wrinkle, which limits what I can do with them. ItsyBitsyMini promptly responded and is sending new sheets next week. Thank you!
And to top off my 'packages in the mail,' a big, heavy box arrived yesterday. I wasn't expecting anything other than the sofa so I was, to put it mildly, quite curious! It was from my friend Donna and her daughter Amanda – Amanda designed the Bedrooms coloring book, remember?
Inside was a thank you card and a gift for hosting the giveaway. It was my pleasure to host it, since I've known Donna for such a long time. And Amanda sent me my own copy of the coloring book, so I was quite happy.
Here is what I unwrapped: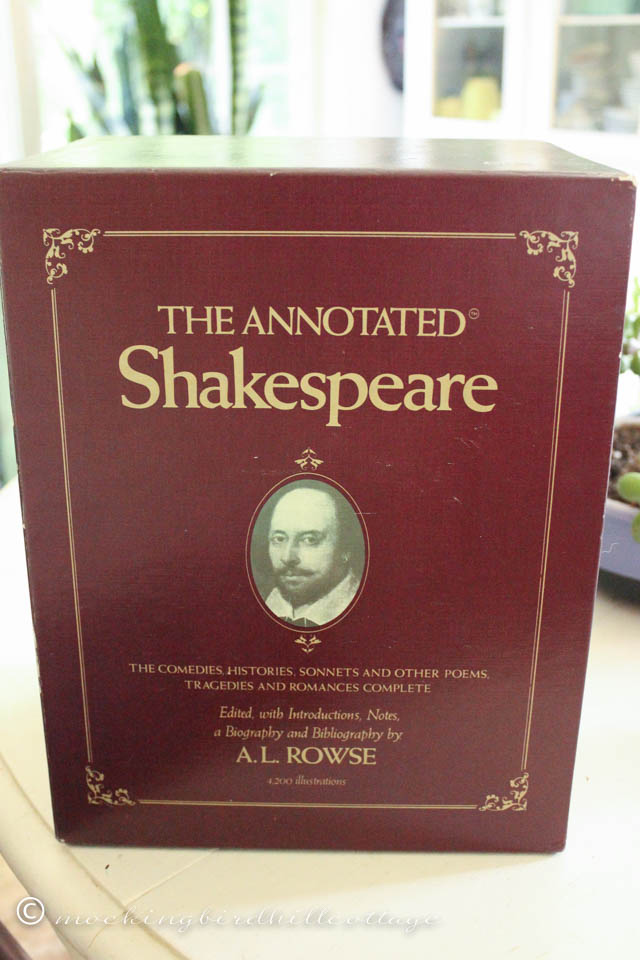 A vintage set of Shakespeare, illustrated and in three volumes, and edited by well-known Shakespearean scholar, A. L. Rowse. Oh, my heavens!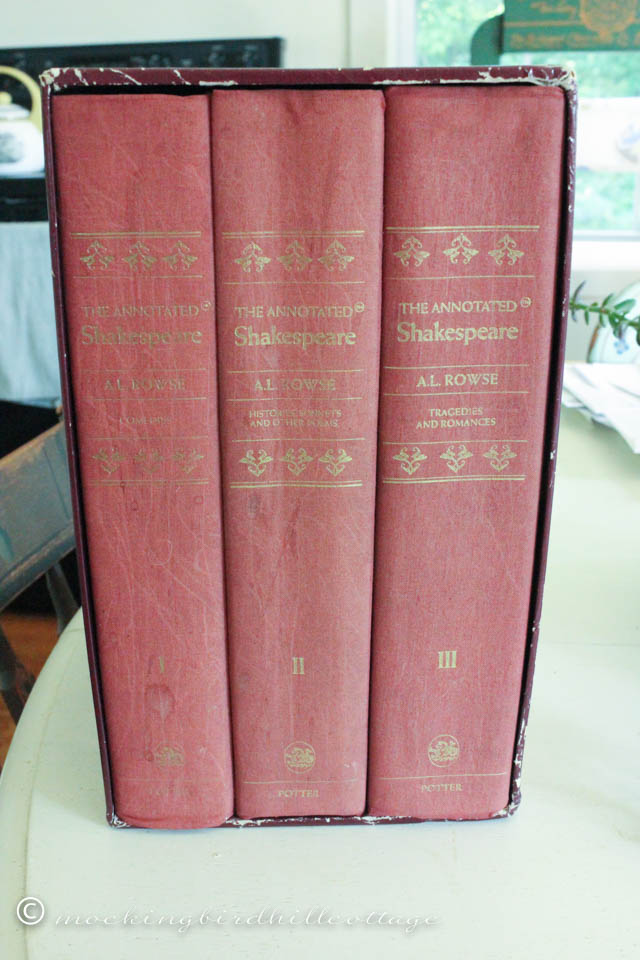 It's beautifully illustrated and includes photographs from various productions. I never see this set in any shop or used bookstore. But Donna and Amanda have serious junking/thrifting skills (Donna has an Etsy shop) and somehow she found this.
Thank you, dear Donna and Amanda. I'm thrilled to have this in my library and will treasure it always.
Two brief-ish book reviews on Just Let Me Finish This Page today. Stop by!
Happy Sunday.