Monday, Monday.
Now that song is playing in my head. Not a bad song to be hearing, though; I like the Mamas and the Papas.
Today? Write a post, gather tax info because I delayed doing that over the weekend due to lack of sleep, mow the lawn or at least part of it, drink coffee, read, take a walk.
I walked the trail yesterday sans Don. It was humid and hot out there, but I made myself do it because I'm determined to make this part of my daily routine and exercise surely must help one get a good night's sleep? I hope so! Anyway, I did  sleep well last night, so maybe I'm right.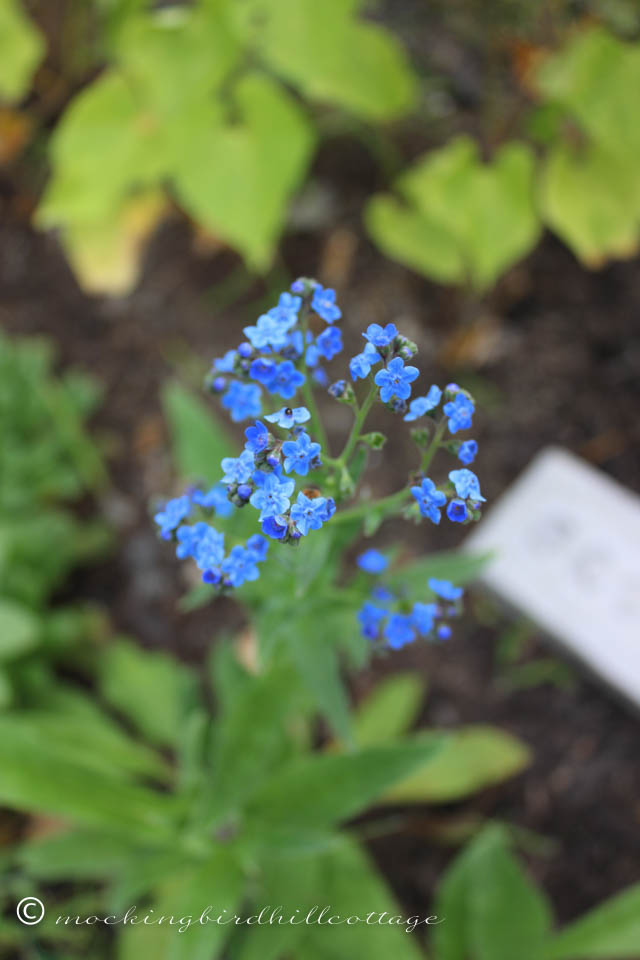 So much of the garden is slowing down, preparing for the seasonal change. It's nice to see the Memorial Garden taking off, albeit late in the game. I'm not sure when we finally got around to planting seeds, but it wasn't until the end of May at the very least. So the morning glories, moonflowers, and forget-me-nots are just getting to the bloom stage.
Sweet forget-me-nots.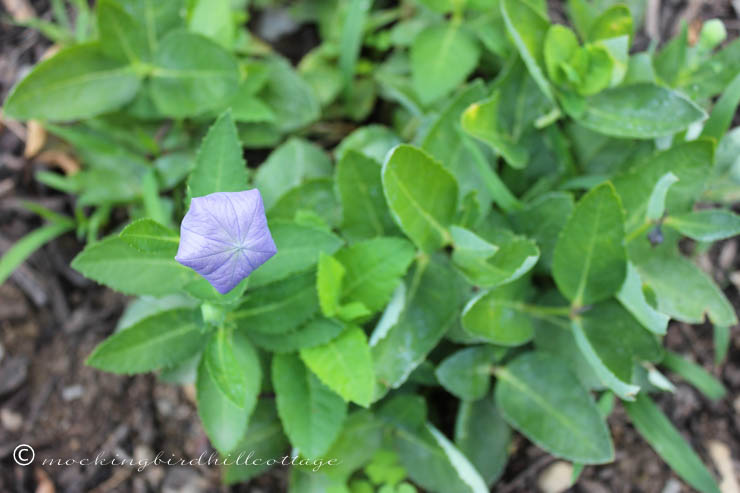 The sentimental balloon flower surprised me this morning – another bloom!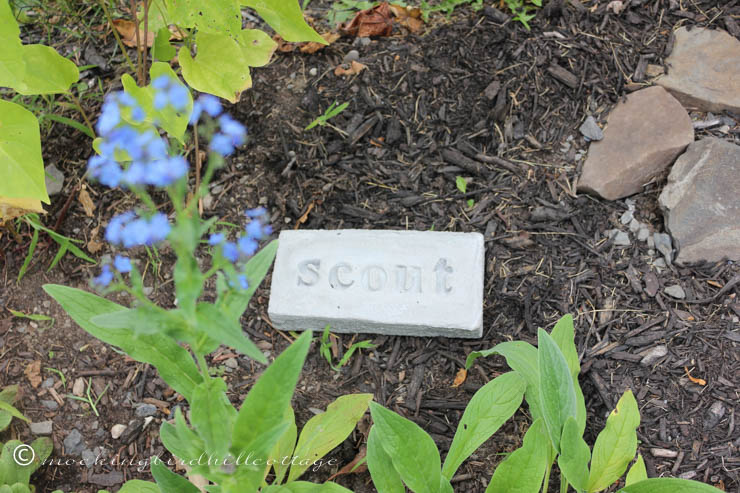 I put Scout's marker (a gift from Linda) between the forget-me-nots and the morning glories. She was such a joyous girl. Every morning, as I came down the stairs, she used to jump off the sofa and run over to me and, as I sat down on the bottom step, she'd nuzzle her head between my legs. She loved the dawn of each new day, that girl. She was our very own morning glory.
I'm going to order two more markers; for Winston and Riley. Next year, we'll add even more plants to our little garden. But this is a nice start.
T-minus one day until the new Louise Penny! I cannot wait. In the meantime, I'm reading M. J. Arlidge's newest, Little Boy Blue. It's already been published in England and will be published here in October. I promise to review it on Just Let Me Finish This Page, but that will be closer to the publishing date. I can tell you this: as with all Alridge's thrillers/police procedurals, this one is chilling.
Happy Monday.