After the heat wave, then three days of rain, yesterday dawned with blue skies and white fluffy clouds and temps in the mid-eighties. All in all, a perfect day for a visit with my best friend! Laural and her husband, Craig, took the train north from Manhattan. We picked them up at the station. First stop: our cottage. It was so important to me to be able to share it with Laural. The gardens looked beautiful (though now that I look closely, they need weeding!) and Laural loved the cottage, both inside and outside.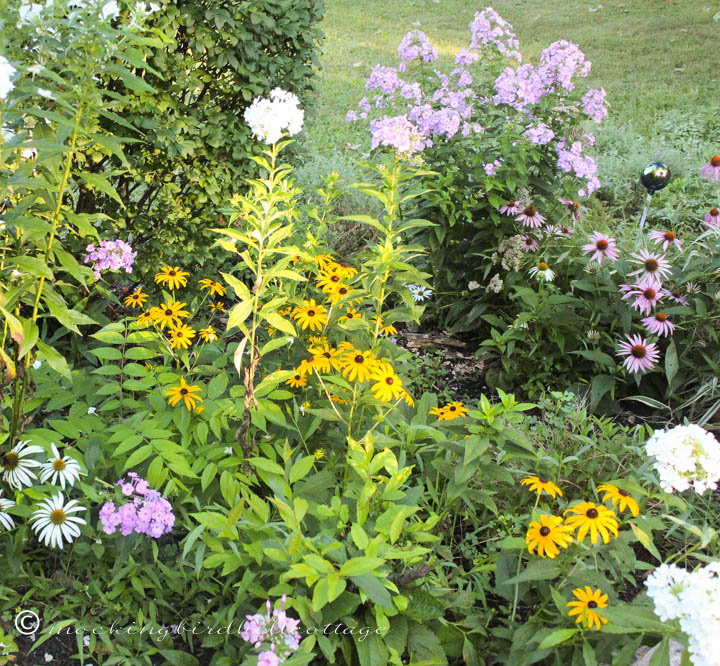 (Taken in the early morning light.)
Then we talked and talked and talked and went to lunch at a Thai restaurant and showed them around a neighboring town, with a quick drive up into the mountains for a view of the Hudson Valley.
And then we talked some more and it soon became time to take them back to the station.
Perfect day with beautiful friends. I'm very grateful.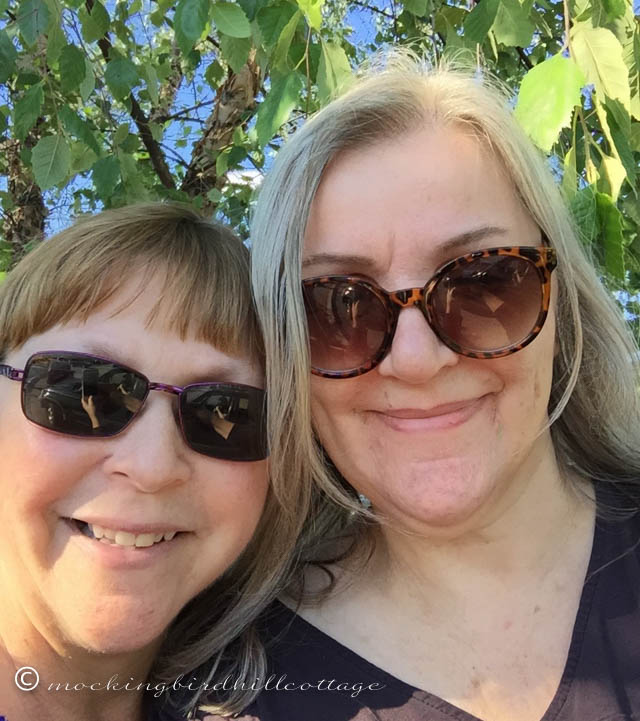 Here we are. Friends of almost 52 years. Unbelievable.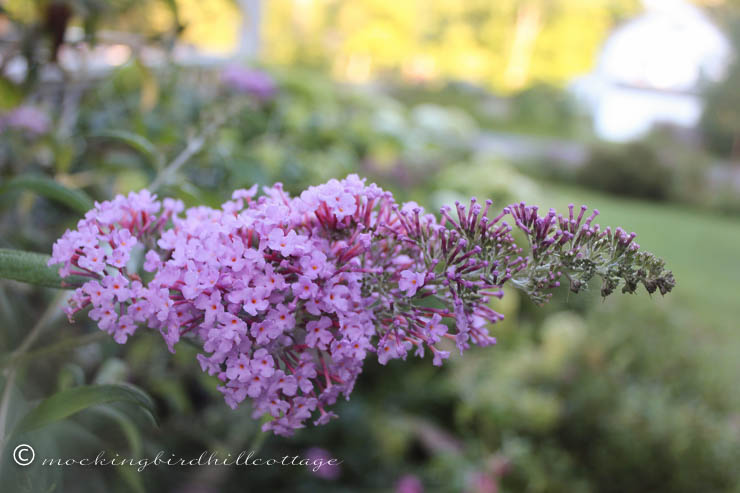 The butterfly bush is right outside our den window, and as I sat on the sofa with Don late in the day, I could see at least two butterflies circling and landing on the blossoms. Beautiful.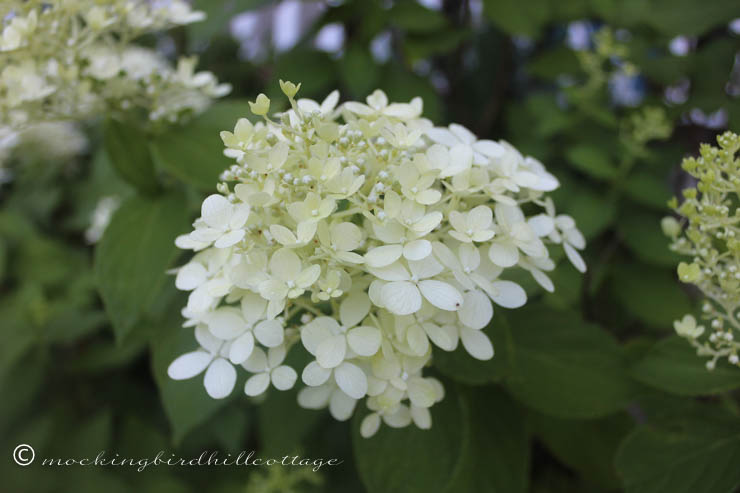 Don's in the city today, signing a contract with his commercial agent. I'm taking it easy. All that cleaning and mowing and weed chomping tired me out. It's a slow morning here at the cottage.
I may not answer yesterday's comments, if that's okay with you? But I'll definitely respond to today's.
Happy Thursday.