We were feeling a bit restless yesterday and it seemed to be the perfect time for a Sunday Drive. Remember Sunday Drives when you were a kid? Don and I used to do this sort of thing fairly often, but we've been lax lately. So, off we went, not sure at all where we were headed.
First stop: we ended up at our new favorite antique emporium.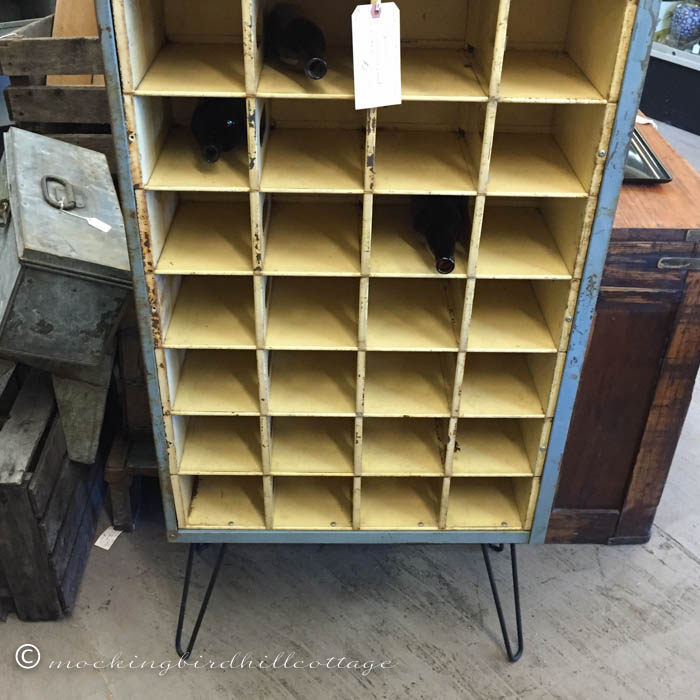 I'm in love with this industrial looking cubby with the hairpin legs. I posted it on IG a week or so ago and it's still there.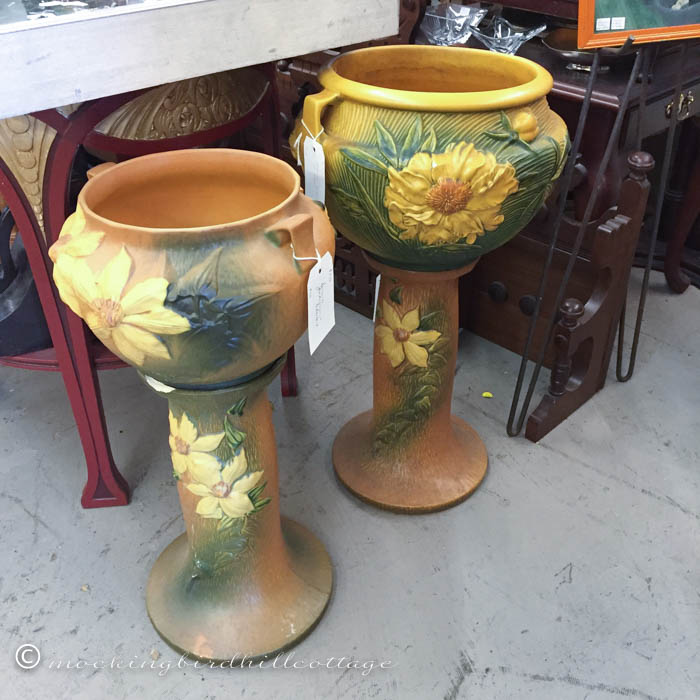 Oh heavens. Roseville jardinieres and matching pedestals. It's rare to find both the pot and the pedestal intact. On the left: Clematis. On the right: Peony. Did I want them? Yes. Could I afford them? No. Would they be knocked over almost immediately upon entering our home? Most likely.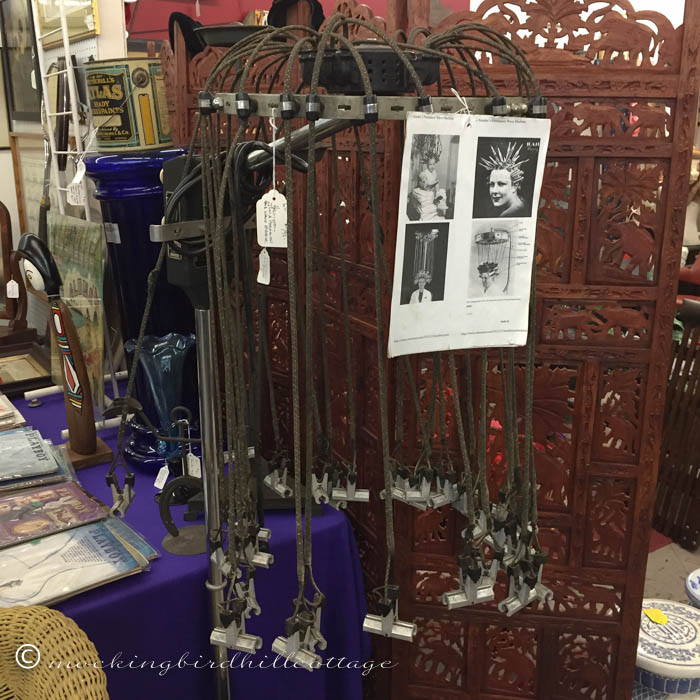 Imagine getting your hair permed with this electrified contraption. Horrors!
I saw many things I wanted, of course. This is a great shop (in a former Joann's Fabric store) and it's filled with very high quality vintage items. Not the sort of junky stuff I've been seeing lately in other shops. Lots of architectural salvage and industrial and pottery and regular old antiques. We really love it there.
We then crossed the Hudson River.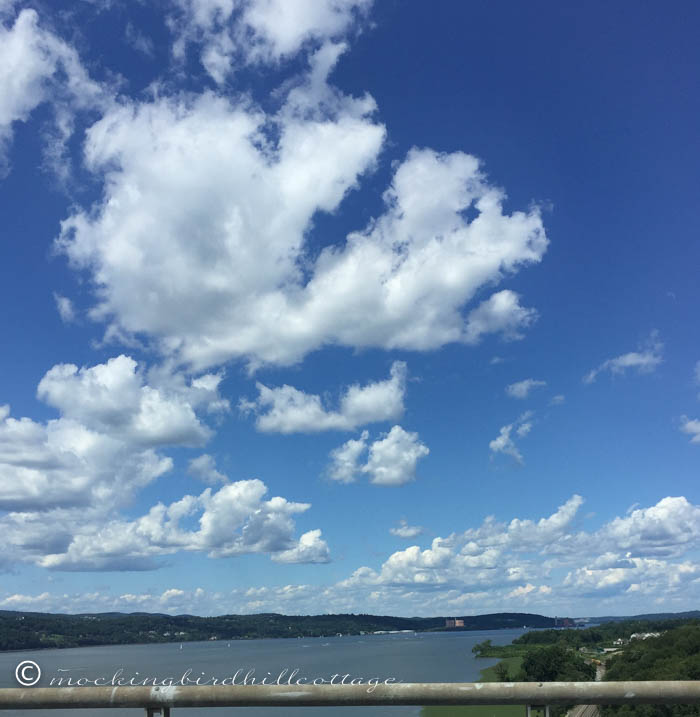 It was a gorgeous day. Those little white specks are sailboats.
And stopped at one of our favorite towns, Beacon, NY.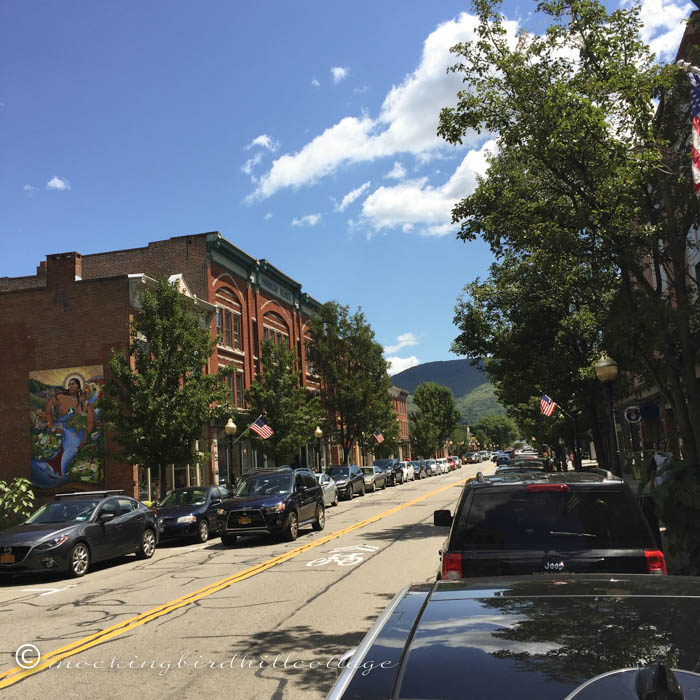 We hadn't been there for a while and there are lots of new businesses and galleries and shops. Beacon is rather trendy – a couple of years before the time we were looking for a house, Beacon became an up and coming town for NYC transplants. People were buying old houses for a song and renovating them. We looked at houses in Beacon. It's closer to NYC and is a stop on the Hudson Line, making for an easy (and less time consuming) commute. But we just missed the boom and the affordable prices, so we started to look further north.
It has a wonderful art museum, the DIA.
We found a great little restaurant and grabbed some lunch.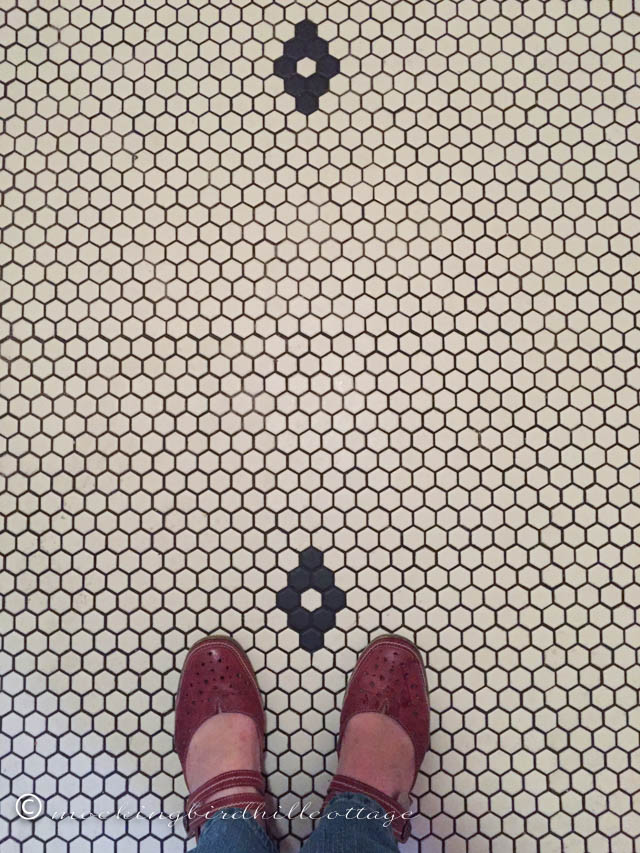 Had to grab a picture of the tile floors in the bathroom. My favorite design. It reminds me of my bathroom in Cambridge, MA, all those years ago. Not quite the same, but close.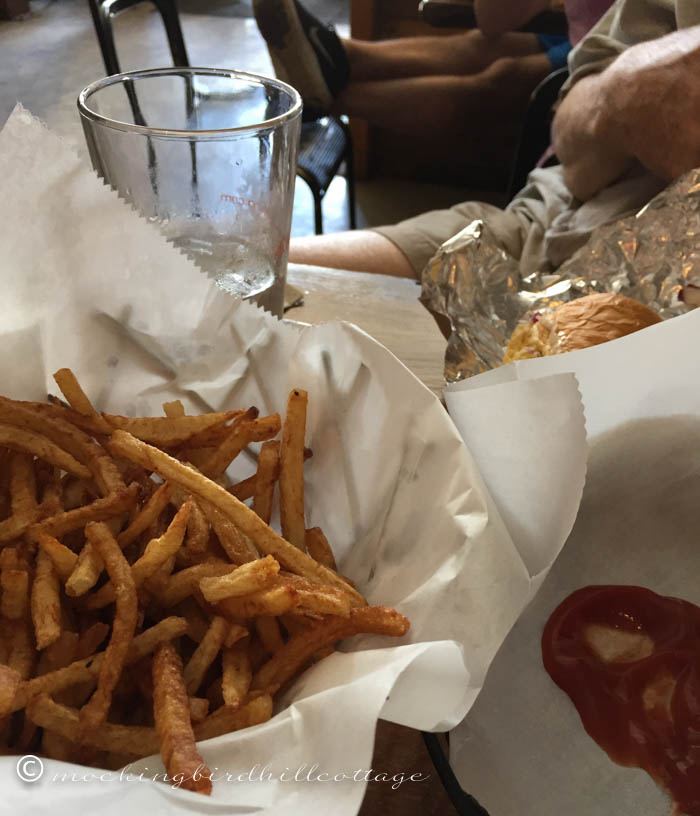 We had veggie burgers and fries. Really, really tasty. That's Don's hand and wrist (upper right) after I told him to stop grabbing fries so I could get a picture.
Don't worry. We were back at it rather quickly.
Six months ago today, we lost our little girl. It's a very sad anniversary.
Don't forget to leave a comment here if you want to be considered for the coloring book giveaway. The deadline is at 8 pm tonight.
Happy Monday.