In the midst of election insanity, obsessive news checking, and exhaustion, I cleaned the bathroom yesterday.
Ummm….Claudia? We do this all the time, what's the big deal?
Well, as you know, I detest cleaning the bathroom and years ago Don vowed to take on that job. He has a been successful at times. But in all honesty, he has to be reminded.
About ten times. And then I sound like a nag. So I do it.
I bit the bullet and cleaned like a madwoman, which was a great way to channel all my anger and frustration and general angst into something positive. Then I cleaned the kitchen. And then I sorted through things in the den, cleaned up clutter, and urged Don to go through the mass of stuff on his desk upstairs. He did.
That happened after we ran out to our local antique store to find a little table on which to set this: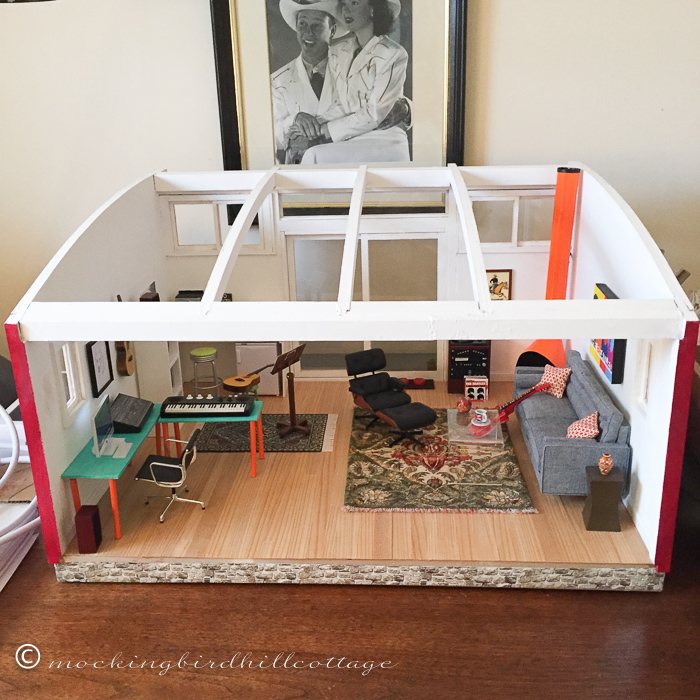 I've been wanting to move it from the desk because it takes up valuable real estate there. We found a little bench, most likely meant for a dressing table, and the mini studio has finally been moved off the desk. Pictures maybe  tomorrow. But first we have to haul all the boxes of books out of here and take them to the library.
Then I'll tackle the closet in the #office/studio/whateveryouwanttocallit.
As is: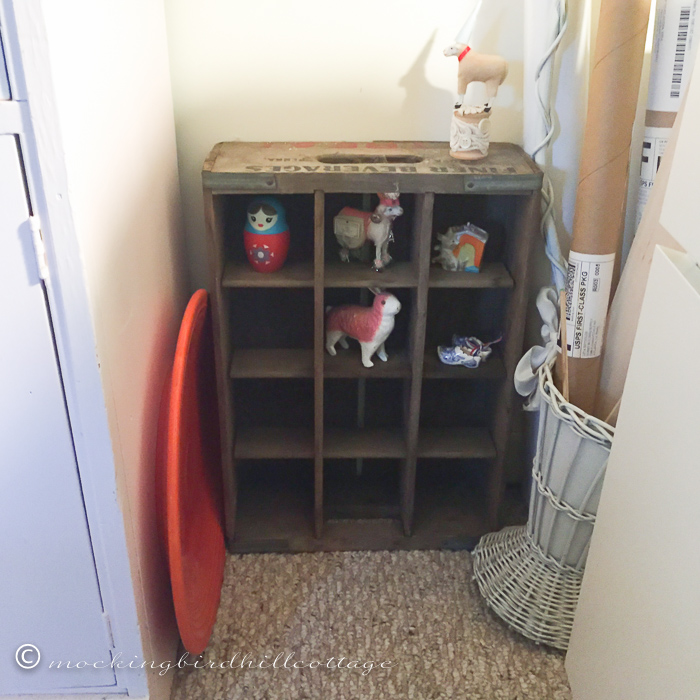 In the corner between my desk and the cabinet. That's a very, very large Fiesta platter in red/orange. It's vintage, from my collection that I sold many years ago. I have no idea where to store it. So it's landed there.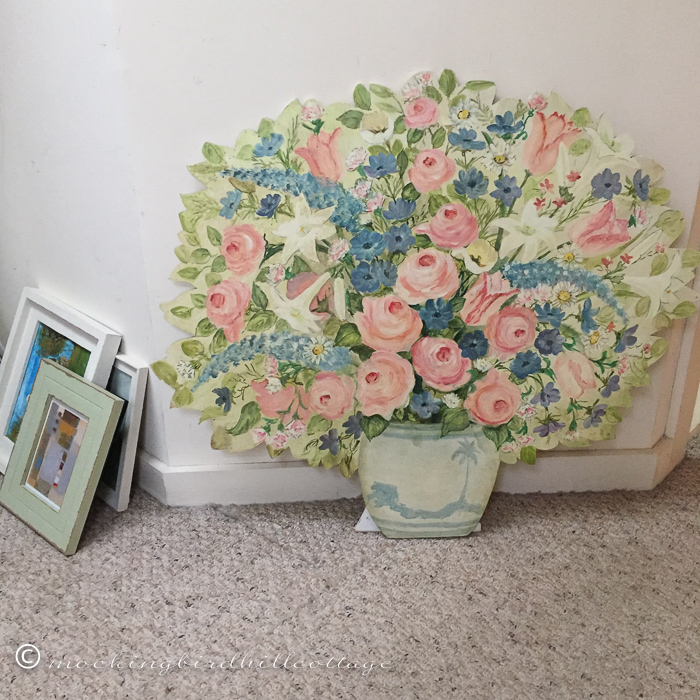 Vintage fire screen in the upstairs hallway. And some paintings and prints that were moved out of the living room when we rearranged everything. Now they're waiting to be hung elsewhere – maybe on the gallery wall by the stairs. But they've been propped up against that wall for over a month.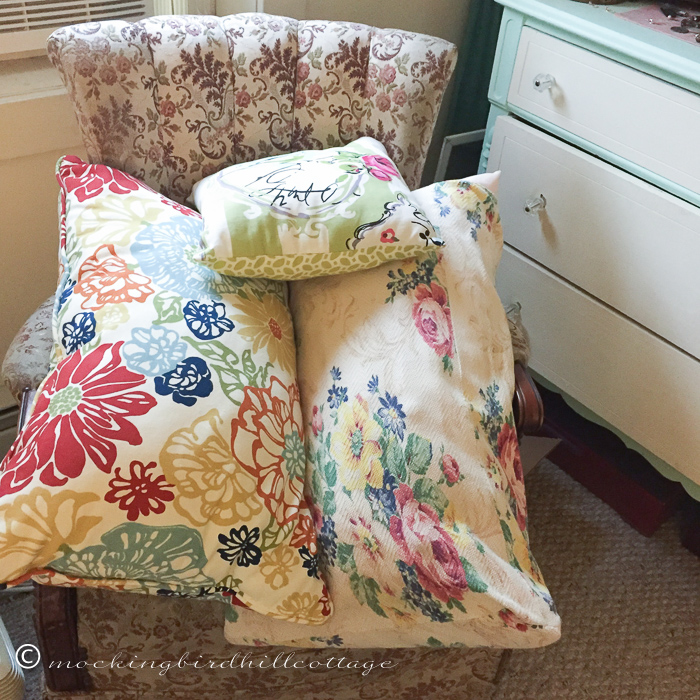 Where pillows go when Don and I are sleeping.
You know that we chat with Little Z several nights a week. Lately, when we answer, he does the perfect imitation of the message on our voice mail. Down to the beep. He also says his full name at the top of the message along with the words, "I'm getting almost big."
I love that boy.
Ann Marie, a longtime reader of this blog, sent me a link to this article about the Nancy Drew books. You may find it very interesting! It makes me happier than ever that I'm collecting the earlier editions and now I'm anxious to read them again. There are differences in the details of the storytelling, depending on who was writing, rewriting, and editing the books.
And of course, you know that Carolyn Keene was a pseudonym for more than one author/editor, right?
Okay. Another day to get through. Then another. Then another. Then election day.
Happy Saturday.