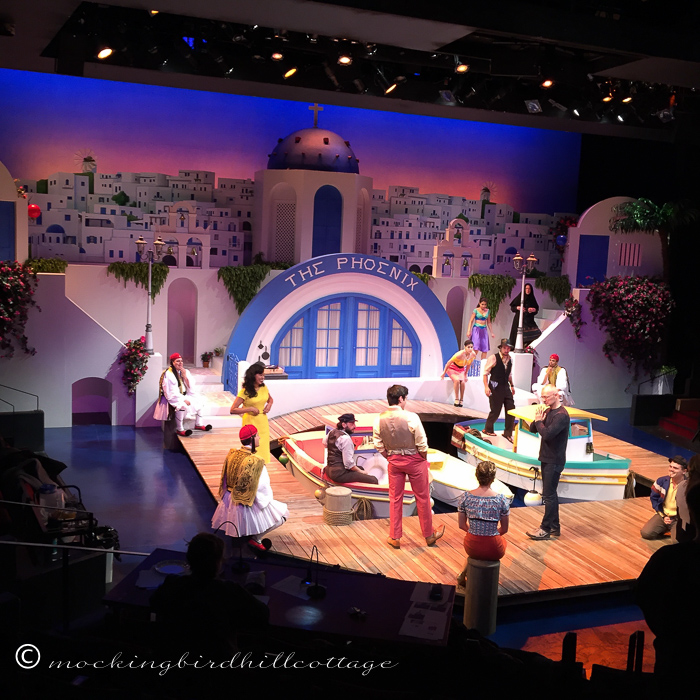 We had our first Preview performance last night. This is a rollicking, fast-paced comedy and it needs an audience, so it was wonderful to hear laughter coming from someone other than those of us who are involved with the production. The director and actors learn a great deal from laughter, not the least of which is timing.
We are rehearsing during the afternoons with a performance at night, and that will continue until Opening Night, which is next Friday. And then, I'll be on my way back to the cottage.
I held off posting this until Previews had officially started. Darko designed this set. It has everything, including boats! In the midst of winter, it evokes sunny and warm climates – and suddenly, I'm yearning for a vacation.
I hope you're all well. I don't have much more to say.
This production is a positive in the midst of so much that is negative. I'm grateful for that. I have a request: Can you share something positive in the comments section? Something that is making you happy at the moment? I think we could all use a nice dose of happy.
And speaking of that,
Happy Friday.