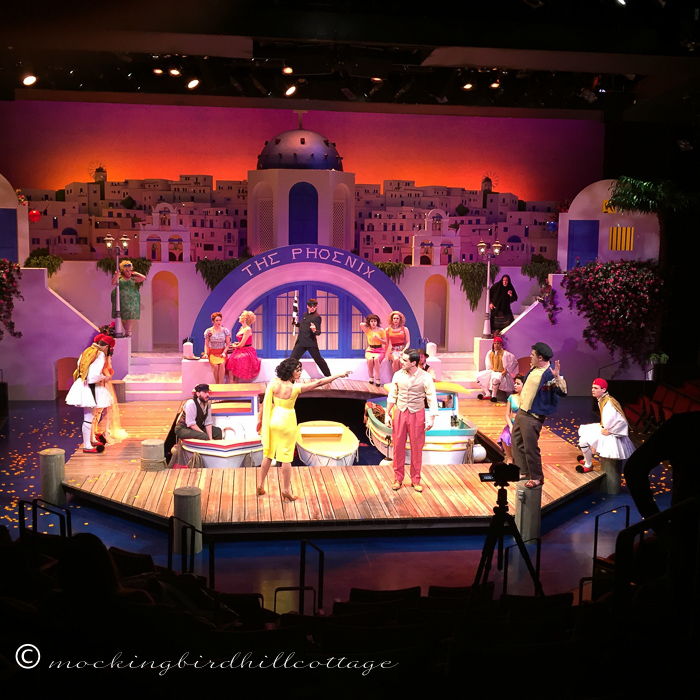 Well, we've opened! Opening night was terrific, with a great and very responsive audience. It's been such a joy to watch this production grow and become what it is today. Maybe I'm reading into things, but I felt the audience craved and needed laughter last night, and they got it.
Temporary healing for the soul.
It's been a great ride and, as always, I thank Darko and everyone involved with Hartford Stage. This has become a home-away-from-home for me, and everyone, from Darko, the Artistic Director, and Mike Stotts, the Managing Director, on down is a gem. Truly good people. So, as I leave, though I'm anxious to get home, I also feel a twinge of sadness. That's a good thing.
I never told you this story.
On the very first day of rehearsal, we had what is called a "Meet and Greet," where everyone who is working on the production is introduced and we start to put names with faces. I was chatting with someone and a man came up to me. I turned to him, put out my hand, and said "I'm Claudia." He responded, "Oh, I know who you are." He told me he was a former student of mine at Boston University! I didn't recognize him at first, because, let's face it, that was 25 years ago. When he told me his name, the fog started to clear and I absolutely knew who he was. He was older, of course, and his longer, curly hair that he'd sported at BU was now darker and closely cropped, but I knew him.
I'm usually pretty good with faces – not so much names nowadays – but in this case, it was the name that jogged my memory first. Anyway, imagine my surprise and delight when I found out he was the Fight Director/Choreographer on the show! I tend to freeze-frame impressions of my former students at the age at which I knew them, simply because I don't always see them in the intervening years. I hadn't seen Greg since he was in my class. He's had a whole career since then, with a Master's Degree and further acting training as well as movement and fight training. He teaches now and lives in Connecticut. And he's really good at what he does. Watching him work with the actors was so gratifying.
It was such a pleasure to get to know him as a colleague. This reacquaintance was one of the highlights of my time here.
Here we are about a week ago: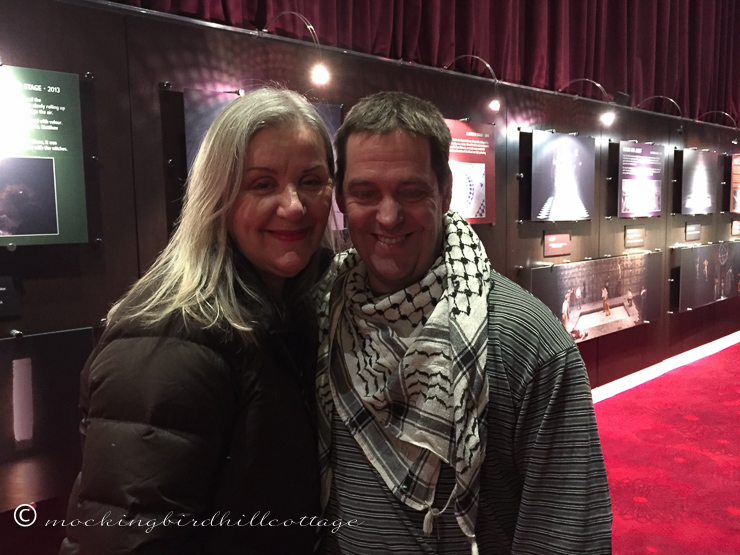 I know I always say this, but theater is  a small world. And when my teaching and professional coaching careers intersect in such a surprising way, that's the best!
I'm headed home later this morning. I have to close and start packing everything up. I haven't heard from Don yet. He has been on my mind. What an adventure he is going to have today!
Thank you for all your comments yesterday. I so appreciate them and I know that the readers of this little blog do, too.
Happy Saturday.