Still feeling crappy. A cold? A sinus thing? I'm not sure, but I'm coughing a lot and sleep was elusive last night. I must feel better by tomorrow as I have to go into the city for rehearsal. So I'm ordering this 'thing' to leave my body by tonight.
I'm going to share a little story with you. Some of you may have seen it on Facebook yesterday.
Don went to a local protest yesterday in the neighboring college town. (Obviously, I couldn't go.) The idea behind the protest – on President's Day – was to erect a 'wall' made of boxes. Everyone brought a box, and soon after the protest commenced, the wall was built. At the end of the protest, several children were going to knock down the wall.
As the band played, out of nowhere a bald eagle appeared.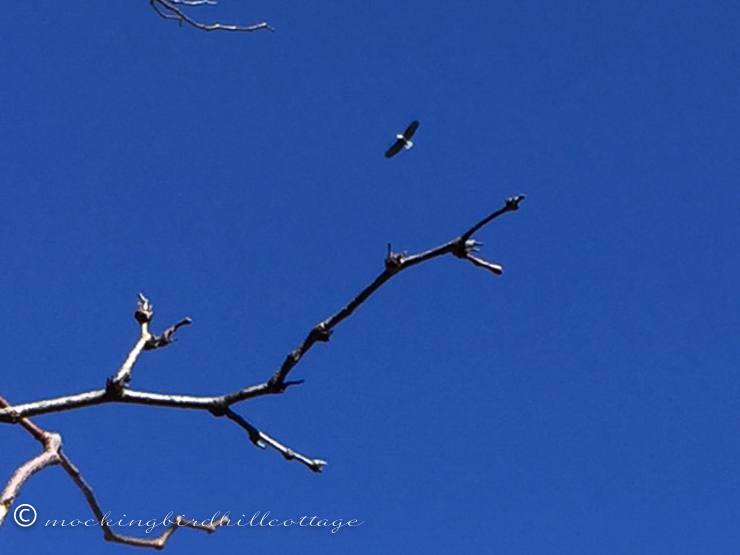 As more and more people in the crowd noticed the eagle, the cheers grew louder.
That beautiful eagle – a symbol of our democracy – circled three times and then moved on.
Then they knocked the wall down.
I've seen bald eagles before, but not in this neck of the woods – though I'm sure they're out there.
You can't tell me that wasn't a message. Don told me everyone remarked on how spiritual the experience was.
The bald eagle has spoken. Time to take back our country.
Happy Tuesday.