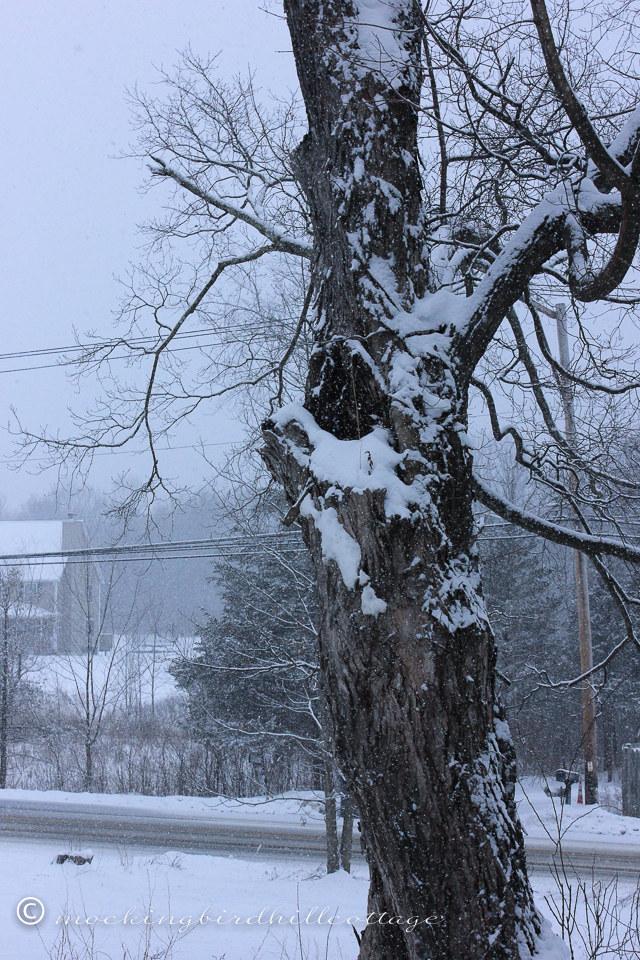 It's snowing again. 3 to 5 inches expected today, with the addition of sleet later in the day. Less than an inch overnight.
I have  to get to NYC tomorrow. Non-negotiable. So, Don will be manning the snowblower, the car will get parked down at the end of the driveway, I'll get up early and he will drive me to the train station. The train is better at moments like this because it's more dependable. The bus travels on the thruway and goes through the Lincoln Tunnel, where there are often delays in bad weather. So, the train it is for tomorrow, which will take me to Grand Central Station with a quick shuttle ride to Times Square.
This snow has been nothing but a pain in the tush for yours truly, as it has fallen during key rehearsal days. But having said that, I'm grateful that the bulk of the snow is falling today, instead of tomorrow!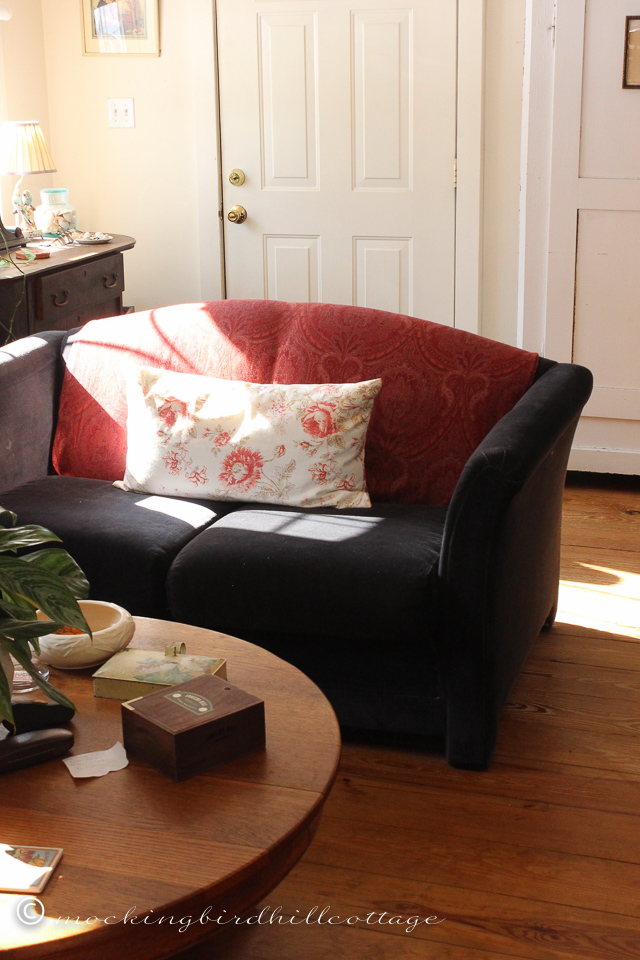 We watched Hannah And Her Sisters last night on TCM. It is one of our favorite movies. I think it's Woody Allen at his very best. I've lost count of the number of times I've seen it, but I never grow tired of it. It was just as fresh last night as it was the first time I saw it in a movie theater. Wonderful performances by everyone but Dianne Wiest and Michael Caine are brilliant.
I miss Robert Osborne. TCM just isn't the same without him. I know he's had bouts of illness in the past, but this latest stretch without him at the helm of TCM has to have been a least a year. But every time I google the question "Where is Robert Osborne?" I'm referred to articles of 2 or 3 years ago. I assume he isn't well. Do any of you TCM fans have an update?
As we're stuck indoors today, I'll do the usual Sunday chores: washing the sheets and towels, swiffering and vacuuming. I'll go over my Russian pronunciations for tomorrow's table work. And I'll read, of course! The Sunday edition of New York Times  and the Deborah Crombie – Garden of Lamentations.
What are you up to today?