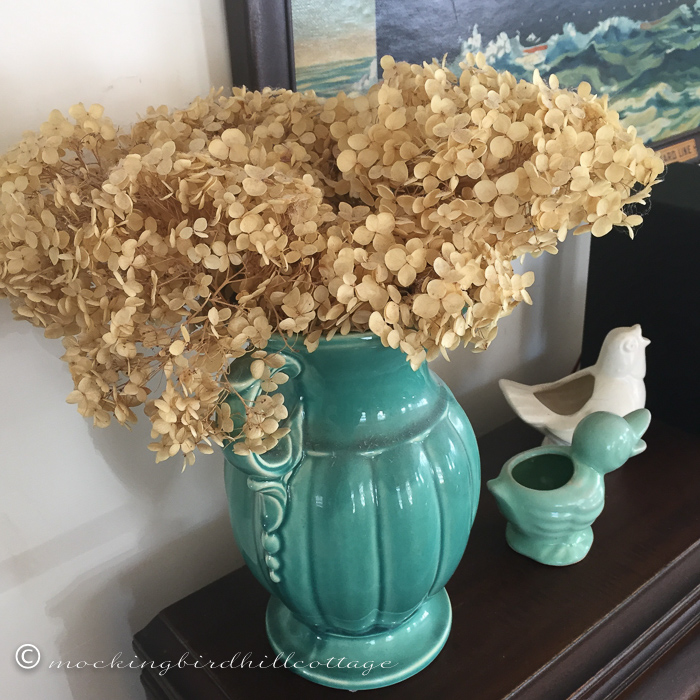 Much loved McCoy pottery and a dash of Shawnee (the duck) with a smidgen of our Aquitania lithograph.
Gray, colder, and rainy today, which is often what happens during spring in the northeast. I saw a robin this morning. I can't wait until the birdbath becomes the neighborhood pool once again and I see the groundhogs and bunnies and chipmunks who live alongside us on the property. I saw several deer right outside my kitchen window the other day. I didn't know they were there and I walked into the kitchen to close the window, which startled them. Beautiful creatures. I'm amazed by their hearing and/or sensory awareness. Sometimes I'll quietly walk up to a window and they'll immediately know I'm there.
Don's doing well. He's been spending all day at rehearsal, learning music, being fitted for his costumes, that kind of thing. We don't have a lot of time to talk, unfortunately, because of the time difference. When he gets home from rehearsal, I'm immersed in Rachel Maddow and have to tear myself away so we can chat.
I have to replenish my larder today, but other than that, I'm laying low, reading my book, doing the crossword, reading the New York Times and Washington Post and quilting.
Not very exciting, I know, but it feels a little bit like heaven at the moment.
A quick reminder: It's fine if you respond to a post via the email version that is sent out every day, but I can't reply. Those posts come from my server address, which won't let me respond. So if you want dialogue with me, reply on the blog itself.
One more photo of the Pileated Woodpecker: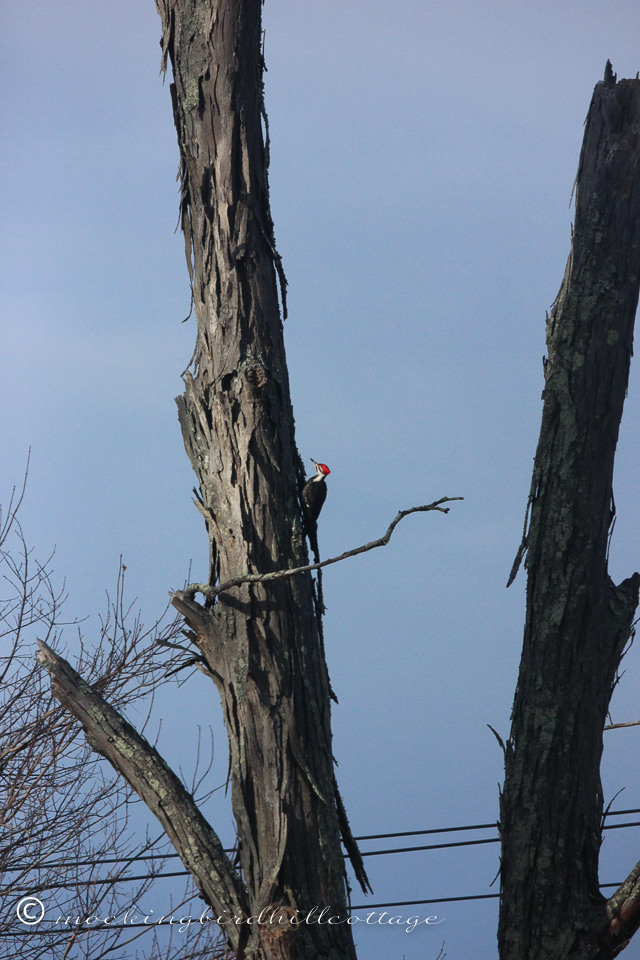 Happy Friday.