I decided to stop (at least for a while) my monthly subscription to SquintBox. It's been wonderful, but I feel that I have all I need at the moment. I'm not working on anything, have no place to put the little minis except in storage, so…that's it for a while.
As I was looking at quilters' blogs the other day, I came across a modern quilter who was writing about a modern fabric subscription box called Culcita. I was very intrigued. You can set it up in any number of ways and I chose the bimonthly subscription. Why? I could use some modern fabrics in my stash, I don't have a quilt store nearby, and I thought this would be the perfect way to gather some fabrics I wouldn't see otherwise. So, every other month, I'll get a little box from Culcita.
Like this one: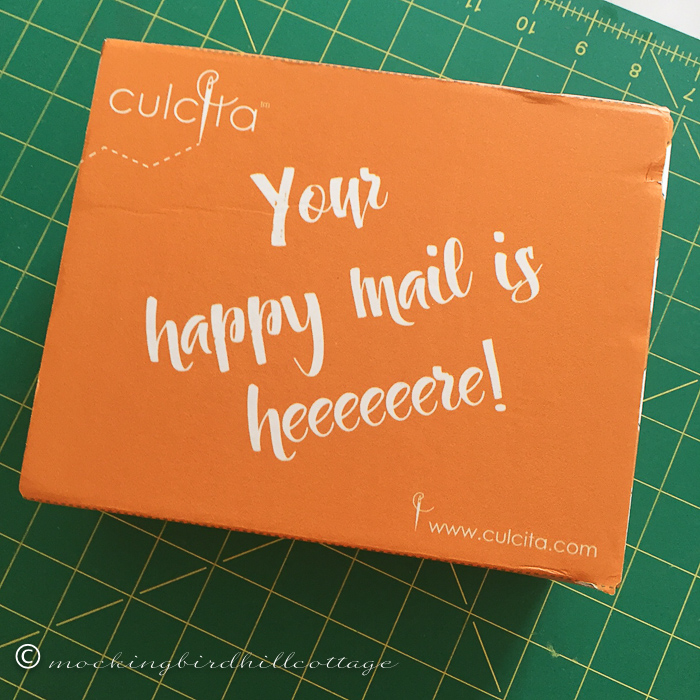 It arrived in my mailbox yesterday (2 day priority mail!)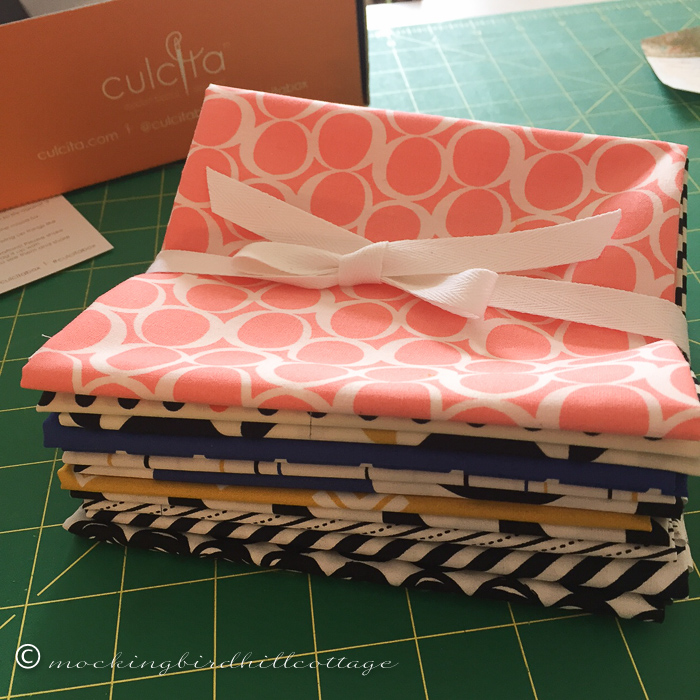 12 fat quarters; this month from Art Gallery Fabrics' Take Shape line.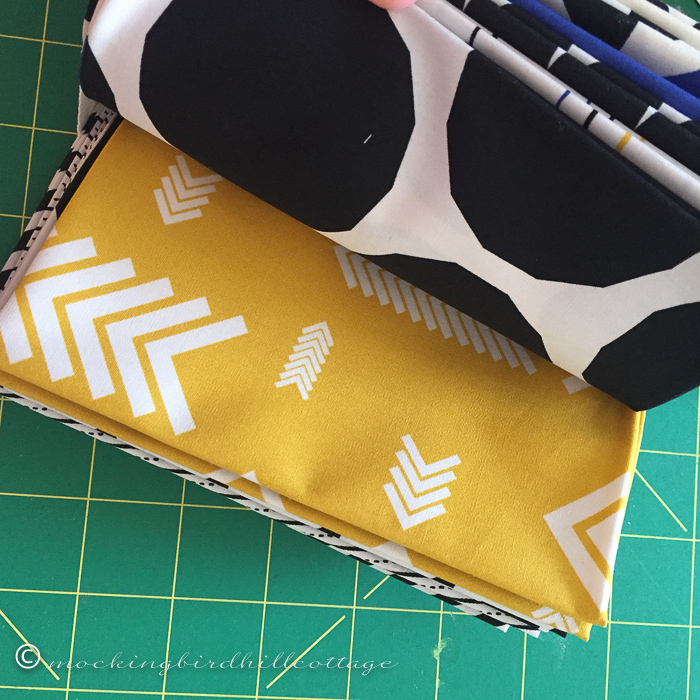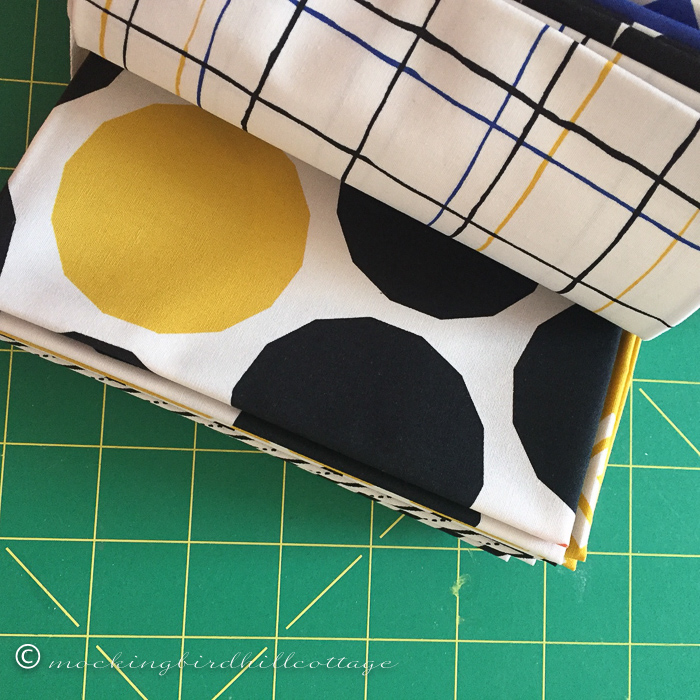 Lovely. Beautifully presented and such fun to open.
Included was a lovely handwritten welcome note, and a card highlighting this month's fabric line.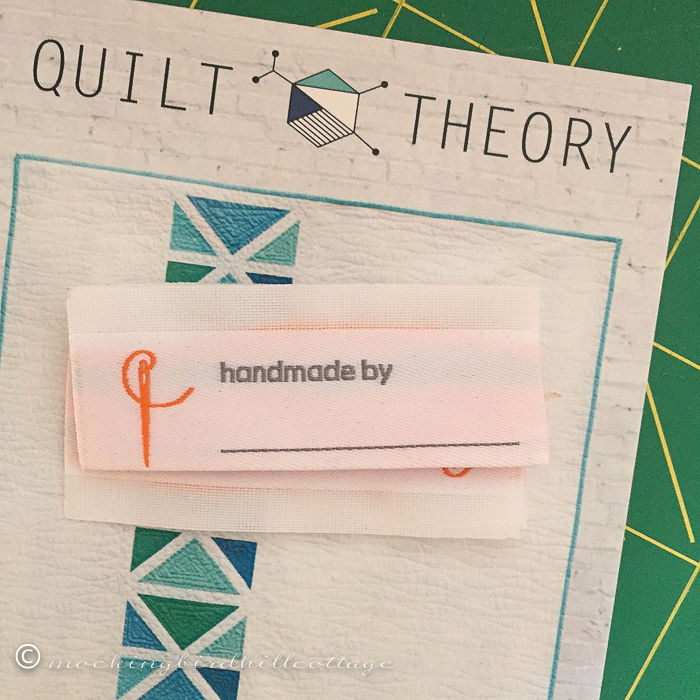 Also included was a quilt pattern and two labels. Oh, and a fortune cookie with the fortune reading:
Eat, Sleep, Sew. Any questions?
This isn't a sponsored post or anything like that. I'm just writing about it because it's such a neat idea. Subscription boxes are the new thing, for books, minis, makeup, food, you name it. I'm not one who signs up for these things as a rule, but this particular subscription has a very fair price and I figure I can handle it every other month.
Okay. Now I have to run some errands before it starts snowing. Again. Only a couple of inches, but come on! Enough already. We're both in prep mode, gathering together what we need to pack. In Don's case, it's obviously more complicated. I'm only gone for 6 days.
Happy Saturday.