Warning: a picture-heavy post today.
Okay. Where do I start? Don is having a great time on the road. His aim was to get through the Northeast and Midwest and then linger in his favorite places in New Mexico and Arizona. He is following the old Route 66, when he can – as it doesn't go straight through anymore. Darn that guy! I miss him and am a wee bit envious. He turns 66 in June and he's dreamed of doing a '66 on Route 66′ trip. With the job offer in LaJolla, his dream has come true. I'm really happy for him.
I'm on another kind of adventure here in NYC.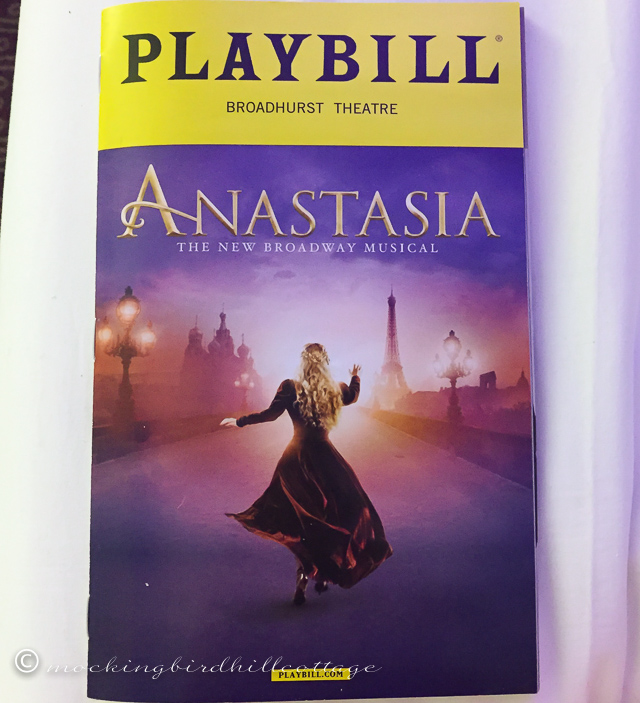 We had our first preview last night. The line of ticket holders stretched down the block and all the way through Shubert Alley. As a treat, they were given these buttons (so were we):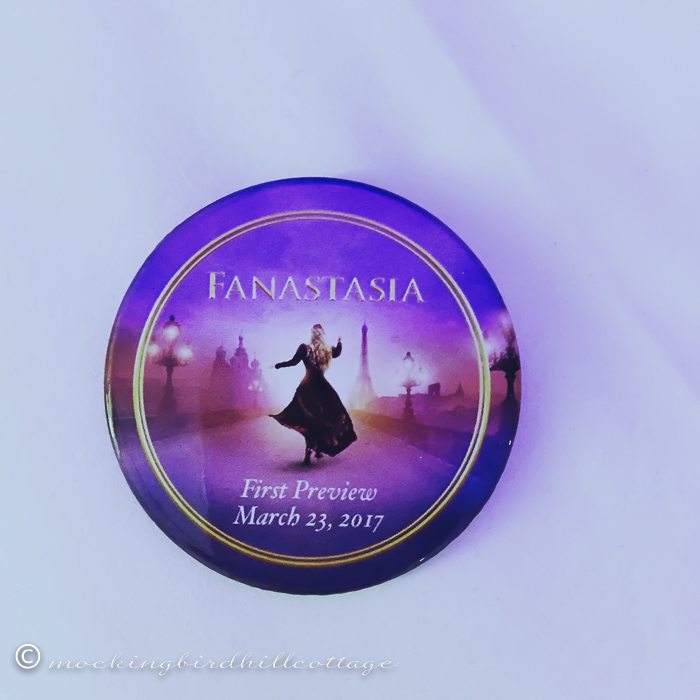 (Any photo taken in this hotel room is a challenge!)
I have to say it was an incredible evening. The audience cheered from the moment the lights dimmed and the orchestra started the opening music. We couldn't have asked for a better audience and the cast was incredible. It was very emotional for everyone involved. This musical has been in the works for years and seeing it have its first public performance on Broadway is a dream come true. I'm so happy for everyone, especially those who have shepherded it from the early days to the present. Afterwords, we had a champagne toast.
It was hard for me to get to sleep last night after all of the excitement.
During the day, I attended part of the afternoon rehearsal to pass out notes and talk to the actors. Then, when it become clear that technical aspects of the show were on the rehearsal docket, I left and had some lunch at Schnippers, which is on the ground floor of the New York Times building. Then I got on the subway and traveled to the neighborhood of Nolita to visit McNally Jackson, a bookstore that has long been on the ongoing 'bookstore visit list' that runs in my brain.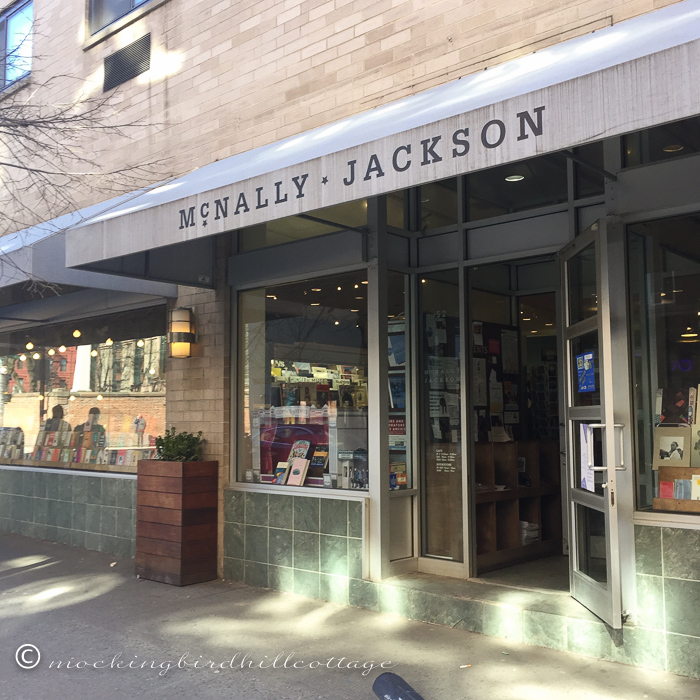 It's on Prince Street. They have a large inventory of all sorts of books and a little café, as well.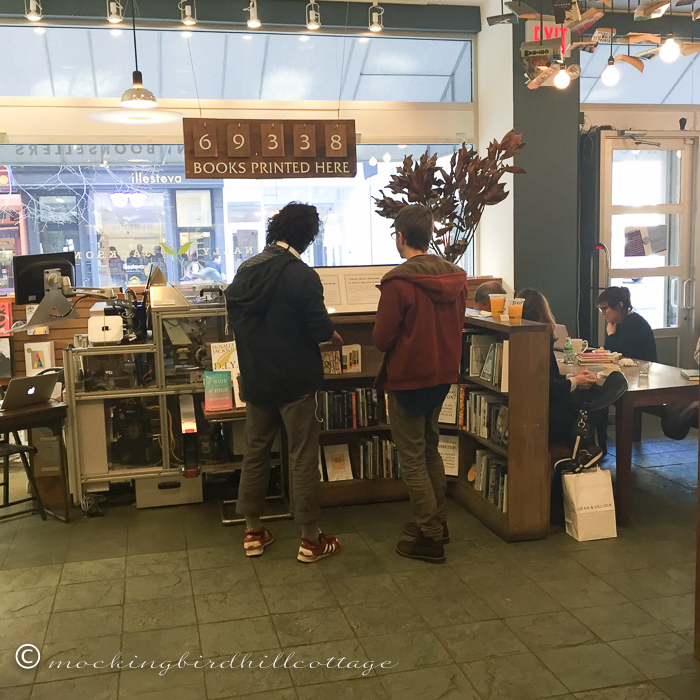 They actually print books here. I have no idea how it works, but it's awfully cool.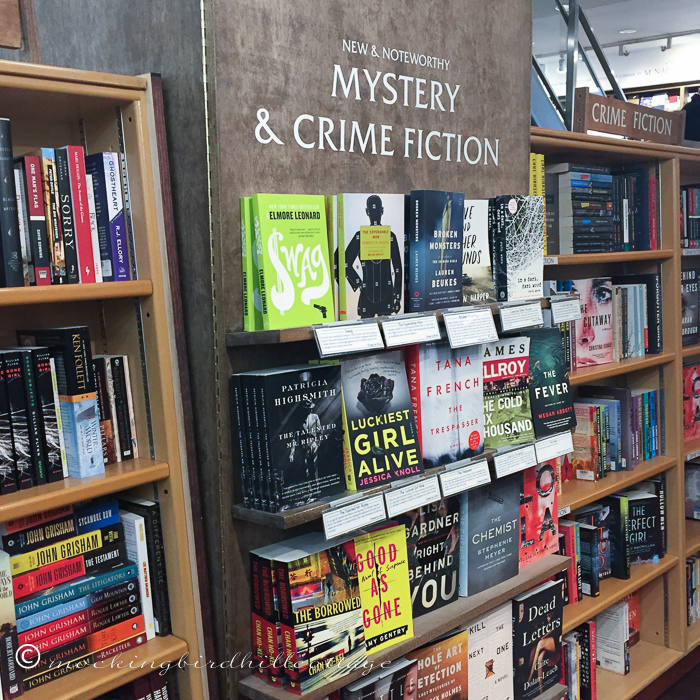 Of course, the place to go for mysteries is the Mysterious Bookshop, but I most likely won't get there on this trip. I did, however, buy the paperback version of a mystery I've had on my Kindle for a couple of years and have yet to read. It's had rave reviews, but I keep forgetting it's there. Seems like a three-dimensional book will be a visual reminder to READ it! And, let's face it, I love my Kindle, but there's nothing like a real book.
Then I walked around the corner to Mulberry Street, where McNally Jackson has an offshoot  called Goods for the Study.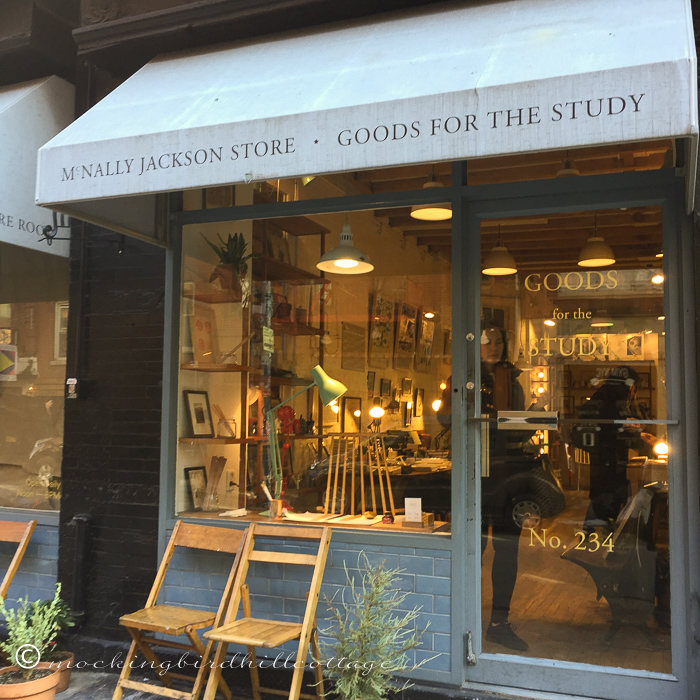 It's tiny. But there are lovely items for the desk and for reading/writing, along with some lovely framed prints that are expensive, but beautifully done..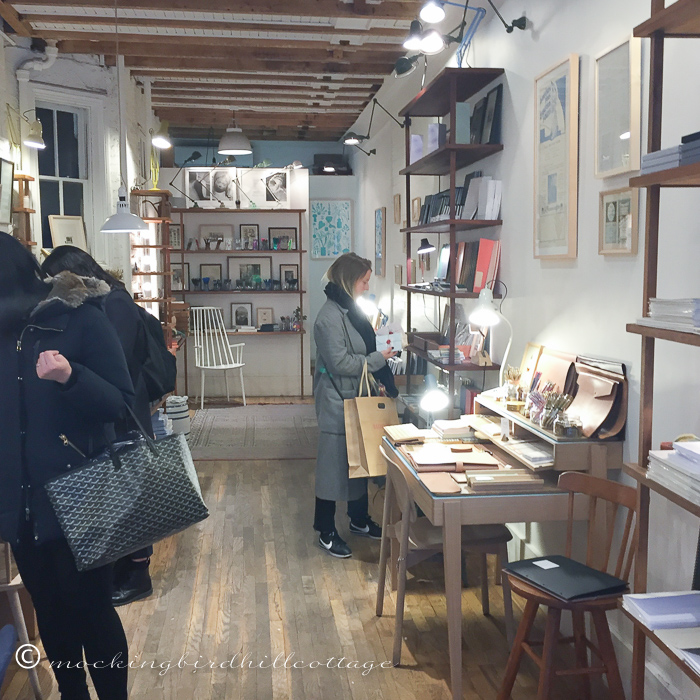 I like it.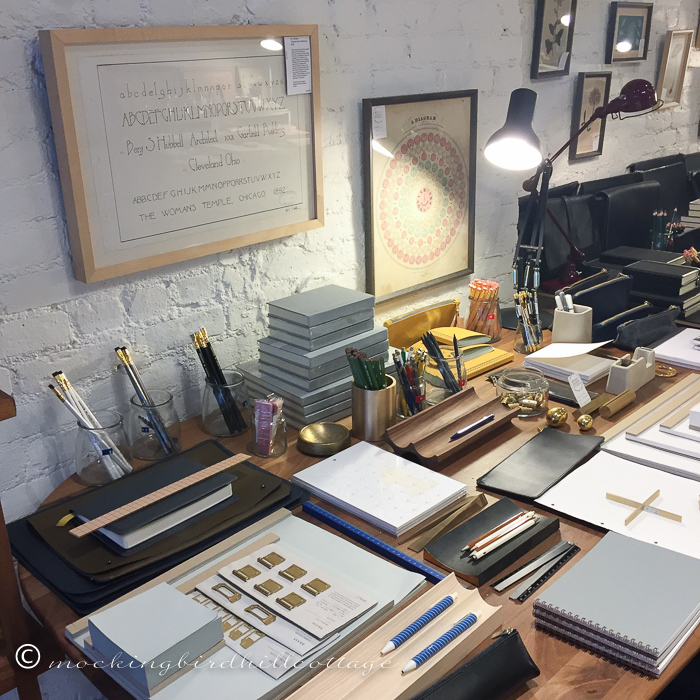 They had my favorite pencils, the Blackwings, notebooks, desk accessories, all of them sleek and well designed. Since I never have enough notepads around and dislike using post-its when I make a list of things to do, that sticky back is a pain, I bought a thick notepad and a Pilot Frixion pen (in blue.)
I walked a whole lot yesterday and at this point I was tired, so I came back to the hotel and had some dinner and wrote replies to your comments.
The hotel room: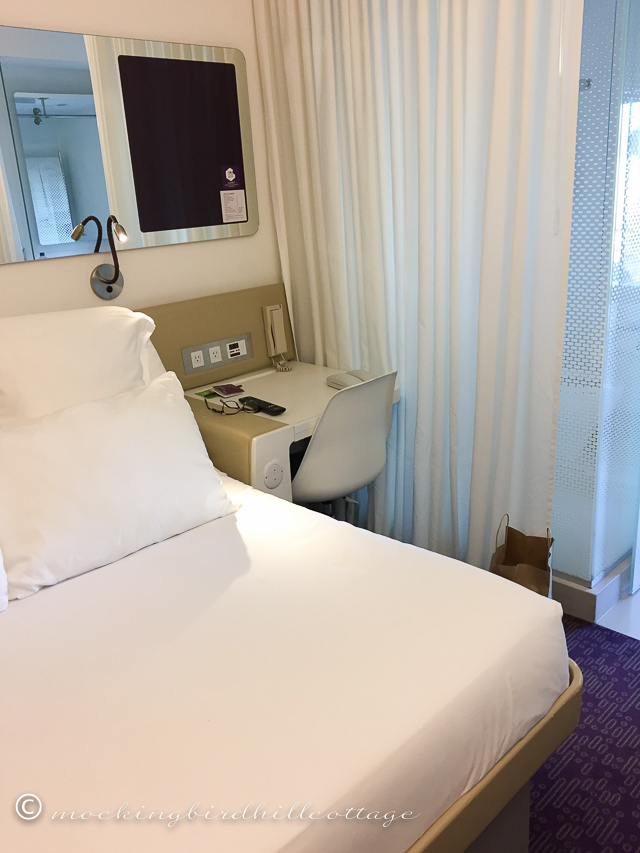 There's the little desk, where I am sitting as I write this. On the other side of the curtain is the shower enclosure.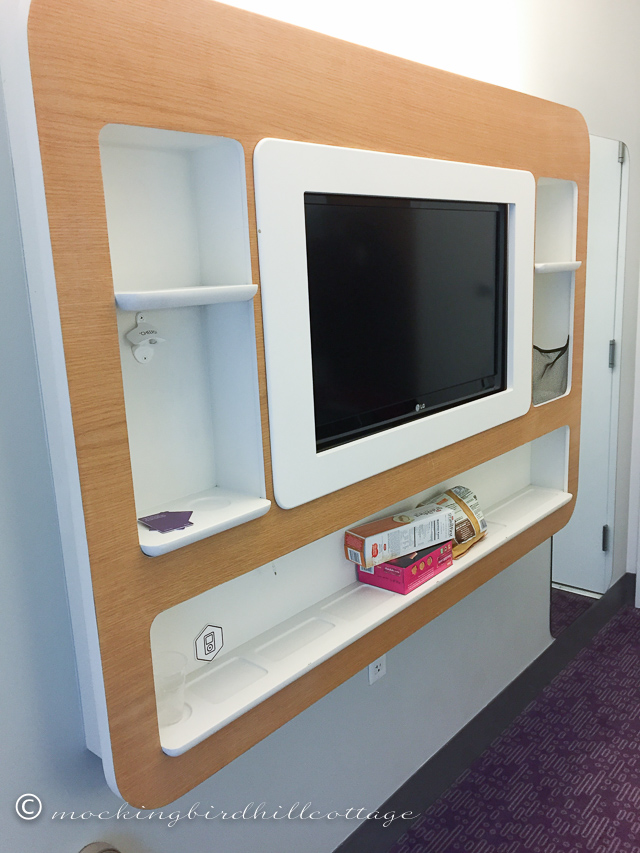 The 'console.' Great quality television, by the way. And my snacks, most of which I haven't eaten.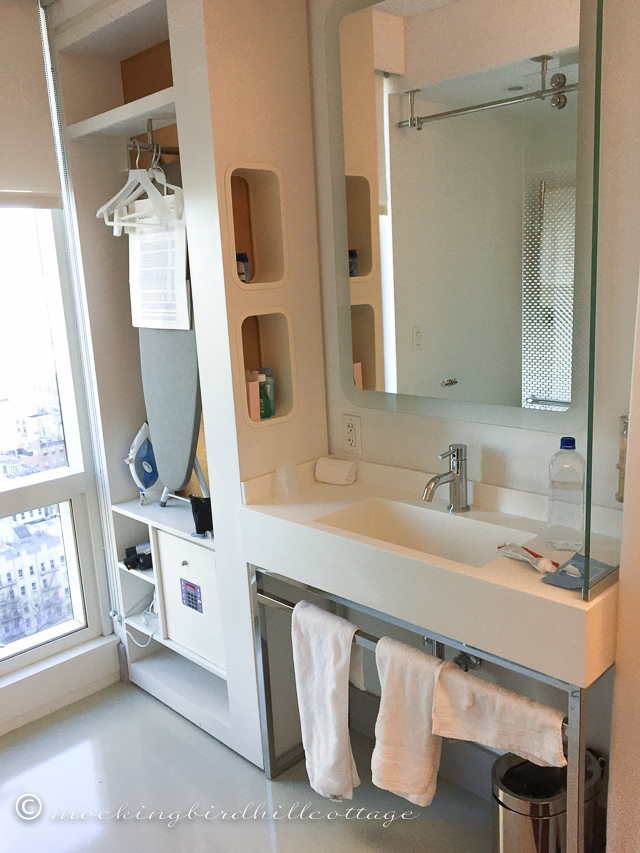 The bathroom. It's dark in here and I'm using my iPhone, so this is the best I can do. The mirror lights up. There's a safe, ironing board and iron, as well as a hair dryer. And there's the window.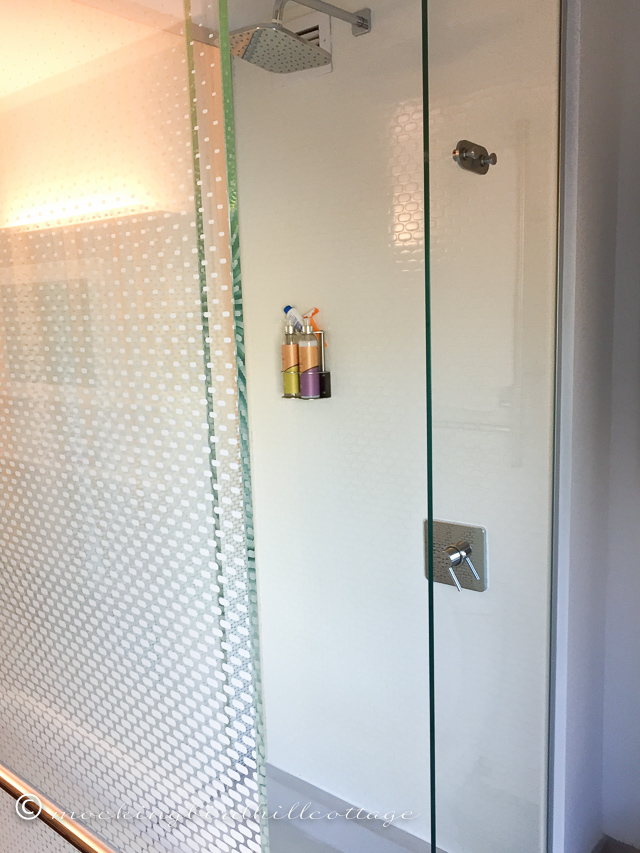 The shower, which they call a 'monsoon' shower. I guess that's due to the large shower head, but, in terms of water pressure, I can't really tell any difference between this and the one we have at home. The door you see here, slides across the enclosure (which also includes the toilet) to keep water out of the rest of the bathroom.
And there you have it. The bed, by the way, is incredibly comfortable.
The hotel's coffee is not good, so every morning I pull on my jeans and a sweater and run around the corner (well, actually, I walk, too sleepy to run) to a coffee shop that has a good dark roast. I can barely function, but I do it. It's worth it.
Today, I'm off on some more explorations until I have to be at the theater for notes in the late afternoon. Fish's Eddy (my favorite dish shop) and maybe another bookstore…we'll see.
The reality is: I'm constantly checking Twitter and the news. All day long. As this scandal unfolds (and did we ever doubt there would be one…several?) and the health care vote looms, I can barely think of anything else. This sign (on the Port Authority Building) says it all: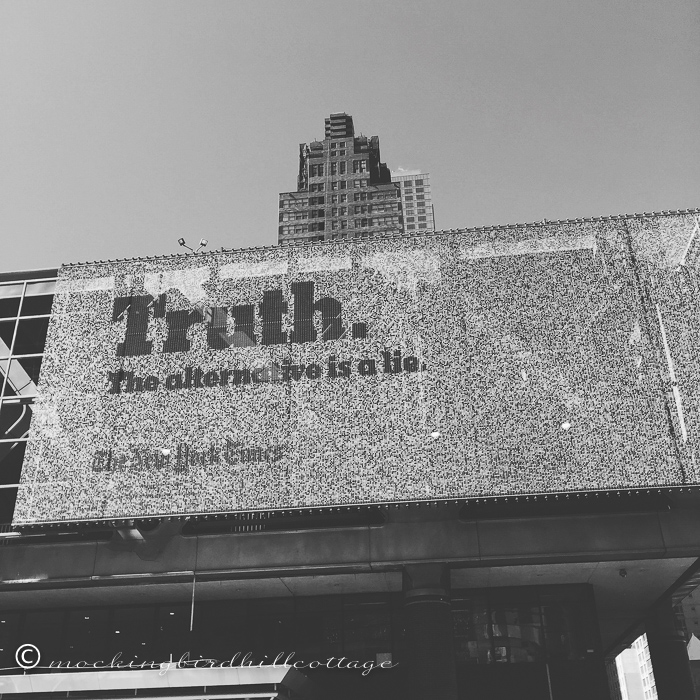 Happy Friday.