Hello. Here I sit, in my little pod in Midtown Manhattan. This is the most bizarre hotel room I've ever seen. It's called a 'cabin' and the prototype was designed by the same people who design aircraft cabins. That means it's tight, functional and small. A bit claustrophobic for me and five nights of it will undoubtedly drive me a bit crazy. But, it's interesting and something I wouldn't normally be exposed to, so I'm looking at it as an adventure.
Very hipster-type crowd here, though there are families as well. Am I the oldest? I hope not!
I have a great view out my window: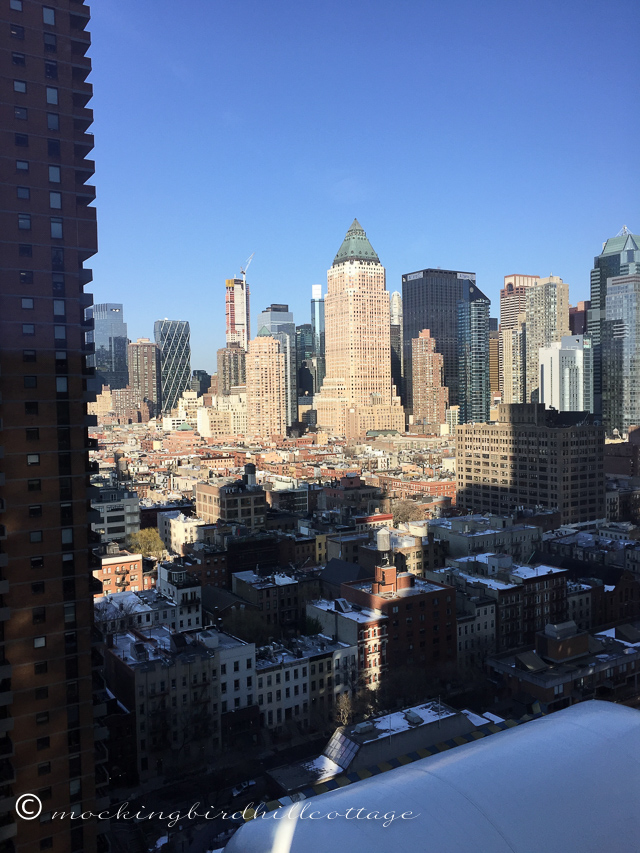 On the way back from the theater last night, I ran into an old friend who lives in the apartment building across the street. He was walking his dog. Big city, yes, but a small world.
The show is in great shape. We had a run-through last night, we'll have another one this afternoon. Then an invited dress rehearsal tonight. Tomorrow: first preview. The theater is gorgeous and chockfull of theatrical history.
Our next-door neighbor is this show: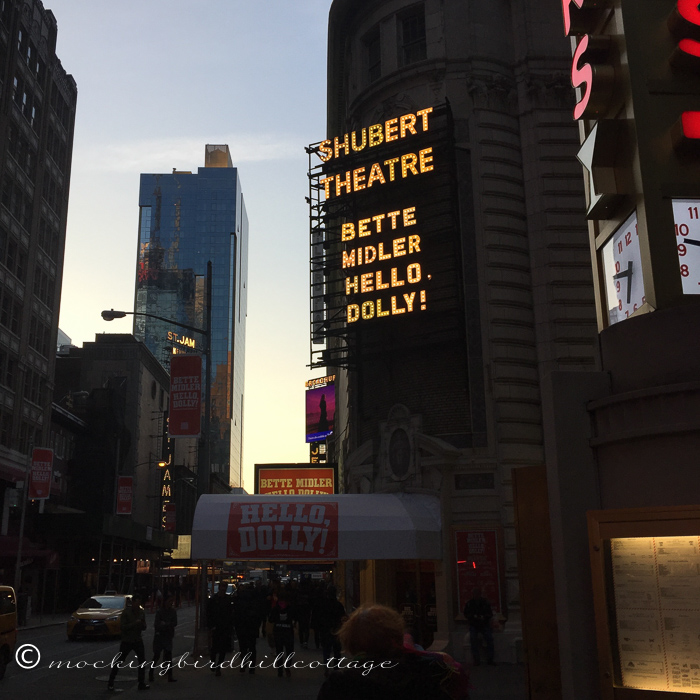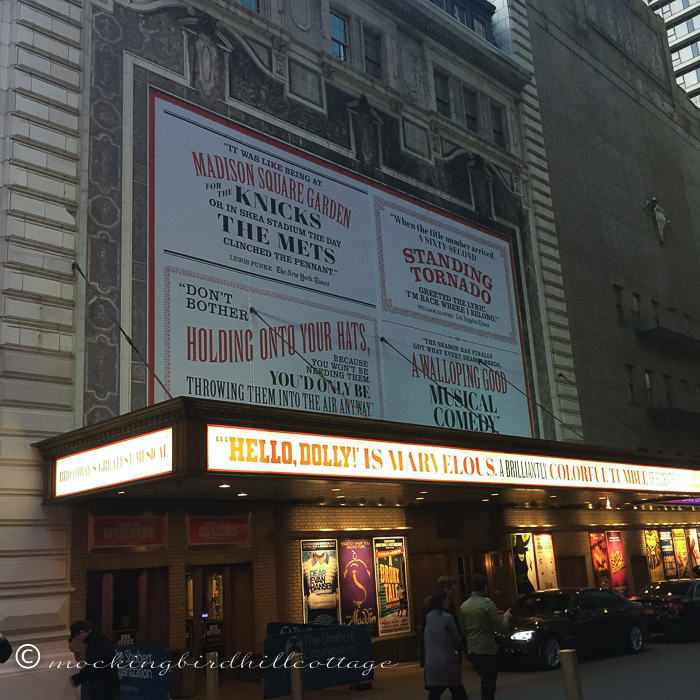 I would love, love, love to see it. But there will be no time this trip!
Our other neighbor is the long running Phantom of the Opera. And across the street is Sardis.
And here we are: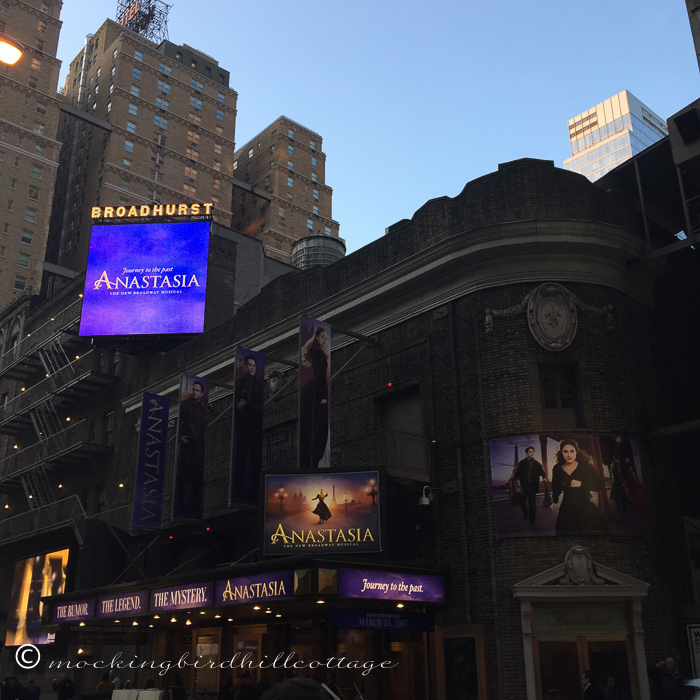 And here we are.
My schedule here is very, very full – it's all about Anastasia, as it should be. I might not have time to respond to comments in a timely manner. I'll do my best, but if I don't reply to your comment it's simply because I'm incredibly busy.
For those of you who are interested in yesterday's giveaway, you have to leave your comment on the post itself. Sending me a return comment via the email version of the blog post doesn't count. So make sure you go back and leave a comment on the post.
Don's doing well. When I last spoke to him he was about to reach St. Louis and his goal was Tulsa. He's really having fun, that guy, and I'm happy for him. But I miss him a whole lot.
Happy Wednesday.