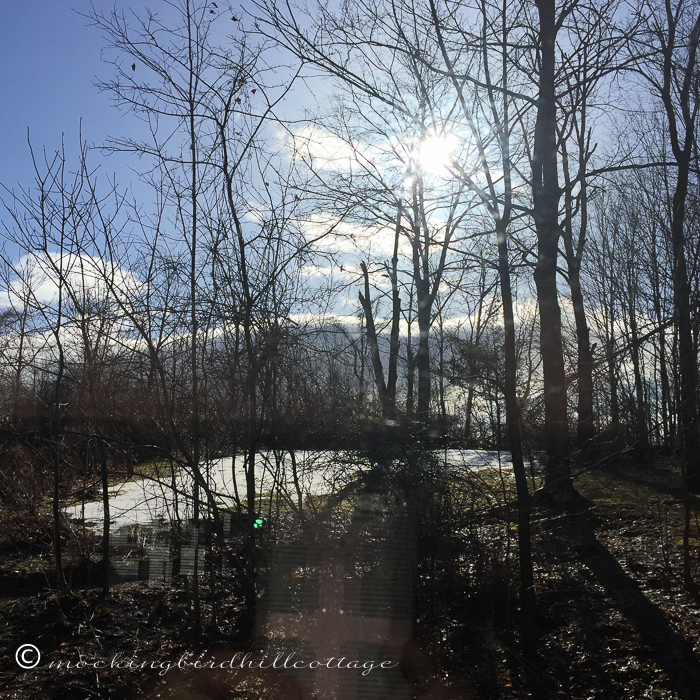 I see sunlight. It's been pretty dismal here since I got home. Lots of gray skies and, yesterday, lots of rain. Believe me, the sun is welcome. I shot this through the kitchen window (you can see the reflection of my phone.) The snow on the back forty is always the last to melt because it's a higher elevation.
I really miss my husband. Since I can't really do anything outside yet, I occupy myself by doing a bit of hand quilting, cleaning and reading. It's awfully quiet around here and Don's absence is palpable. He had his first rehearsal yesterday; lots of people to meet, costume and set designs to see, and a read-through of the play. Jimmy Buffett was there.
Don found a Peet's coffee shop – yes, they have them in California, we had a local Peet's in San Diego – and he sent me a picture of it. I'm jealous!
The time change makes it difficult for us to talk more than briefly. He didn't get home last night until I was just about ready to go to bed. It's the new normal for a few months. But I'm really happy that he's having this adventure, working on a new musical in a warm and sunny place. I tried to get him to take pictures of his apartment and hopefully he'll do that when he has some time.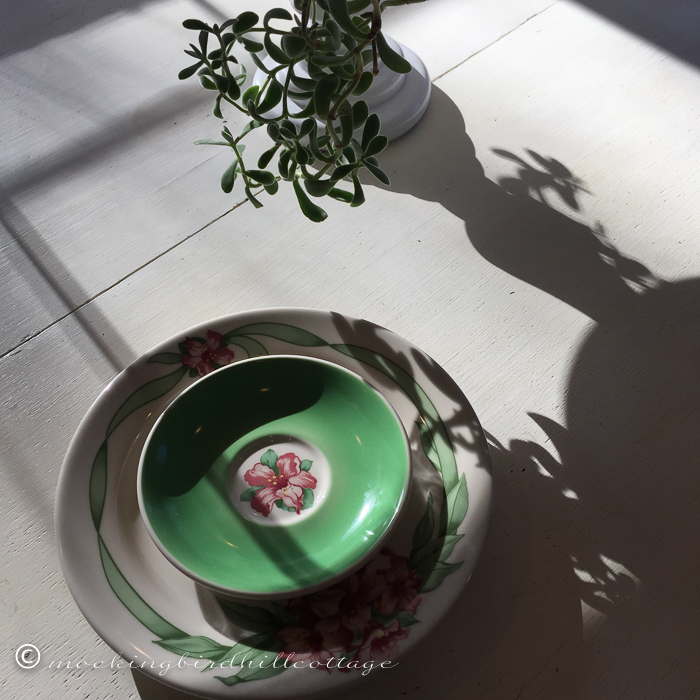 Today? Gathering tax info, mailing it off to our tax person in California, recycling, a trip to the bank.
Thanks for the great discussion yesterday about HGTV. Your comments were so interesting – it seems we are not  their demographic. Of course, they wouldn't be where they are without us, as we were viewers in the early days of the network. But, in the end, it's a business and they don't really give a hoot about all of that. So, I've moved on.
Here's to the sun!
A new book review is up on Just Let Me Finish This Page: Conviction  by Julia Dahl, one of my favorite authors. Click here to read it.
Happy Wednesday.