Hello. I'm back with another gardening book from the folks at Firefly Books. This one is another winner: Garden Design, a Book of Ideas  by Heidi Howcroft and Marianne Majerus.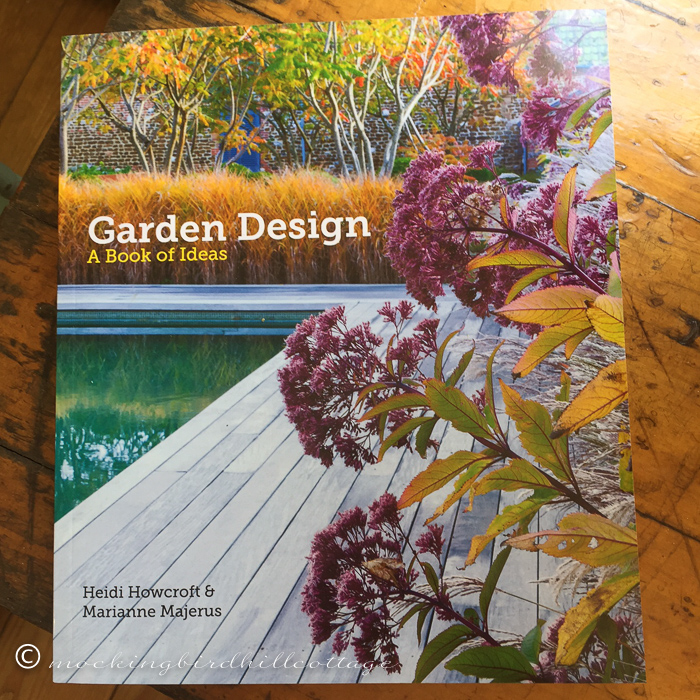 This is a soft cover book with over 600 photographs that is coffee-table sized. It covers just about anything you might want to know about garden design.
It's divided into sections:
Basics: Where is your garden?
A Question of Style: Designs for all tastes/Looking to the past/Under the sun/The natural way
The Components: Structure/Steps and ramps/Enclosures and Barriers/Shaping the garden
Greenery and Flowers: In search of perfect planting/Degrees of shade/Ground Cover/Flower gardens/Vegetables by Design
Furnishing the Garden: The enrichment of water/Garden furniture and accessories
Difficult Plots and Tricks of the Trade: On the roof/Using pots and planters/Extreme gardening/Awkward spaces/Creating illusions.
A peek inside: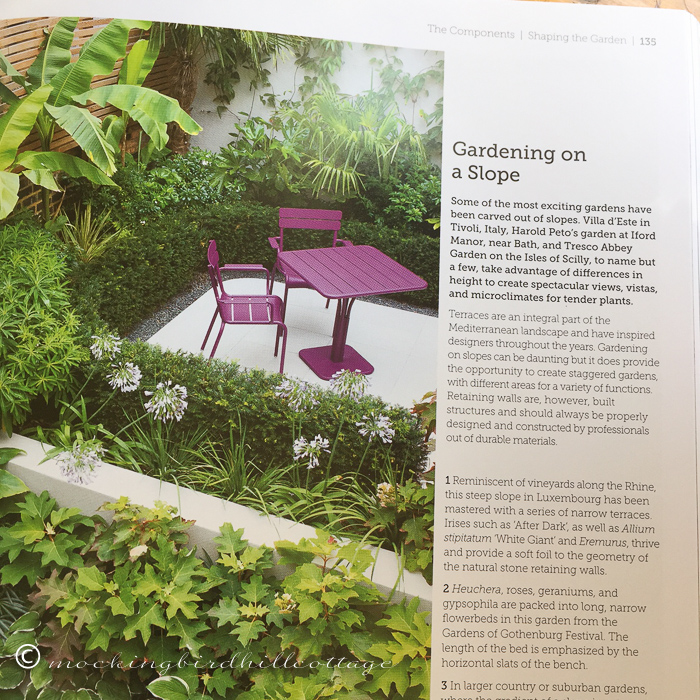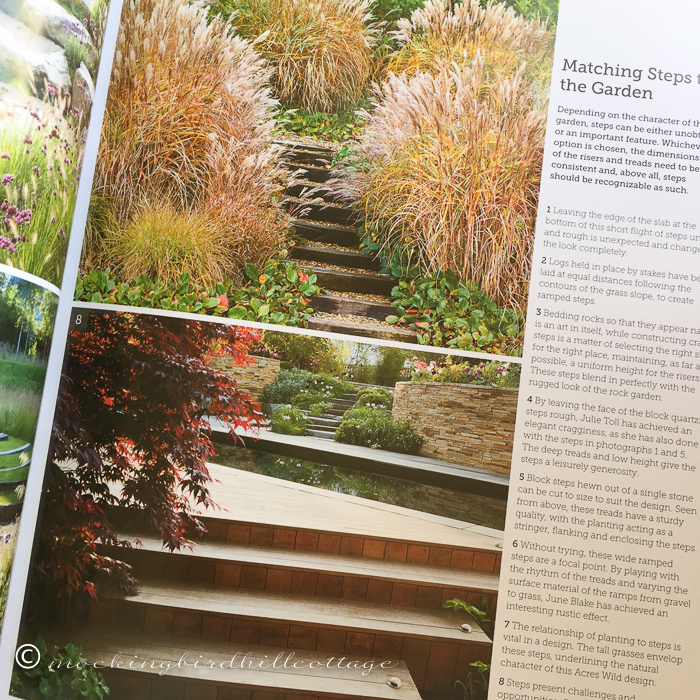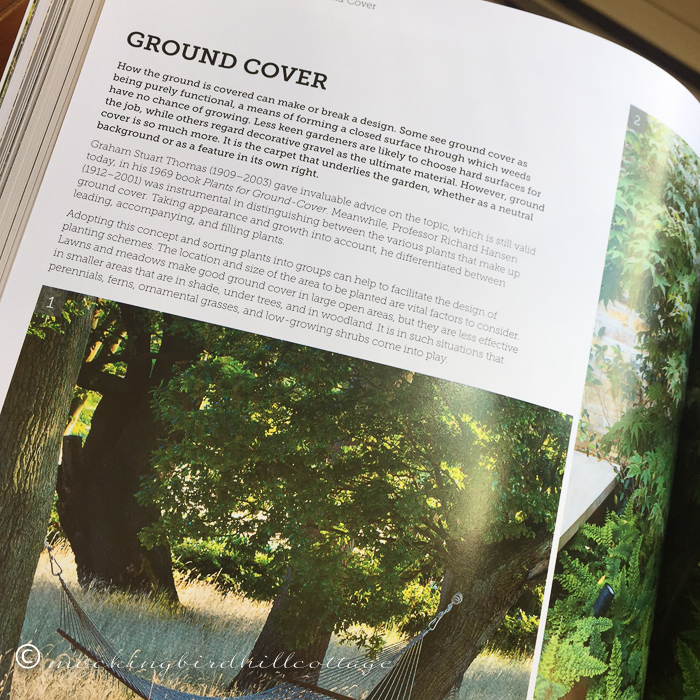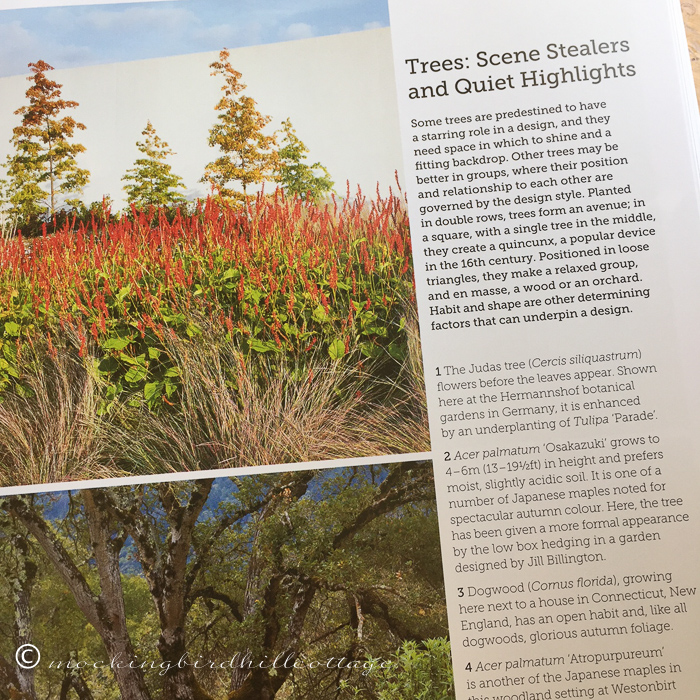 I have to say that this book is an incredible source for anyone planning a garden, whether small or large. It covers just about every possibility; gardening on a slope, gardening in an awkward space, what plants to choose – anything and everything. It's very visual, loaded with photos that inspire.
Also included are what are called 'case studies' and there are 24 of them. These highlight those who have planted a kitchen garden, or a meadow or any one of a number of examples.
I'm thrilled this book is a part of my garden library. It's the kind of book that I will refer to again and again. At over 300 pages long, it's chock full of ideas and advice.
Happily, one of you will win a copy of Garden Design. Just leave a comment on this post and I'll pick a winner on Friday evening.
Thank you to the generous people at Firefly Books for allowing me to have this giveaway.
Happy Tuesday.