Our reward for a snow-laden week: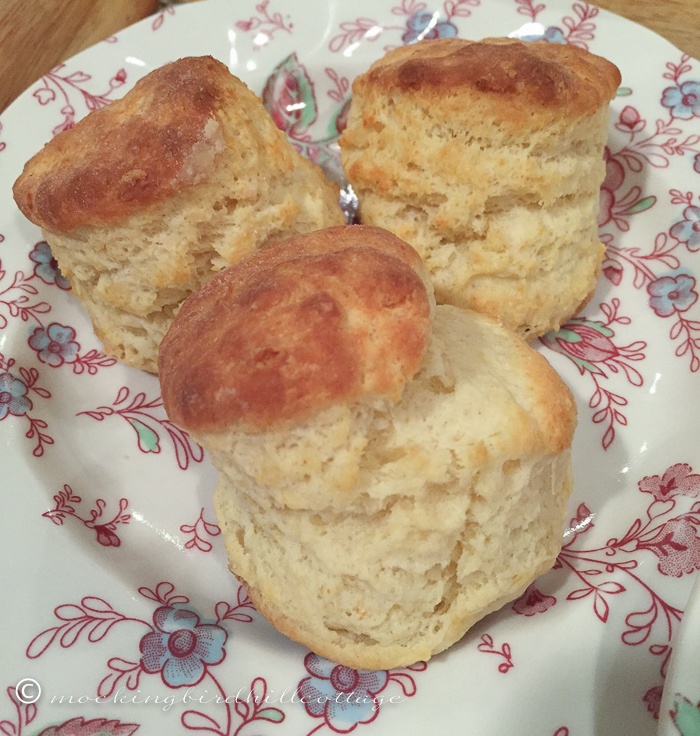 Grandma's Cloud Biscuits. Ummm! We haven't had them in a long, long time. And frankly, we were too tired to deal with them earlier in the week. We'll have some leftover for tonight's dinner and maybe a couple for Don to take on the road.
We need a whole lot of comfort food.
Plan change: they're running behind on Anastasia, so they won't be having a run-through on Monday evening. I won't be going in until Tuesday. Since they're paying a lot for my hotel room, they'll save a little money this way. At first, I was disappointed as we've worked this whole thing out so that both of us are leaving at the same time. After thinking about it a bit, I'm fine. It gives me a little time to organize after Don leaves. And, let's face it, 6 nights in a hotel can get old quickly, so trimming it to 5 is okay by me.
And I can concentrate on helping Don get ready on this, our last day together for a while.
I can't go there.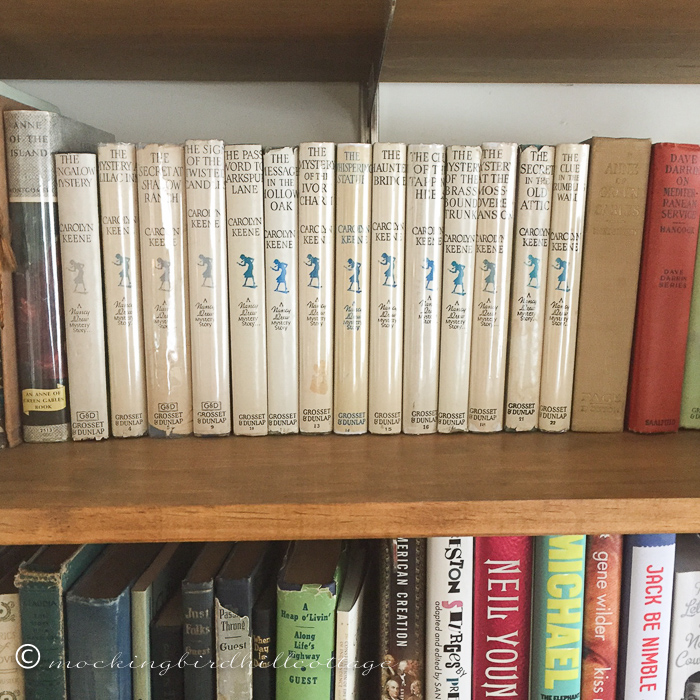 Fourteen Nancy Drews. Since I'm collecting volumes 1-26, I'm more than halfway there.
What did we do before we installed these shelves in the den? We've been here 11 years and most of that time we were shelf-less. Now, I can't imagine life without them. When I'm sitting in my chair in the den, I constantly find my eyes drifting toward them. To yours truly, books are the best decoration. They say so much about a person, don't you think?
If I had room, I'd build even more.
I've just started Jane Casey's newest, Let the Dead Speak. I've reviewed some of her books and I am a big fan. We're twitter friends and when I saw her tweeting about her book being published in Britain, I asked her when it was coming out in the States. Not until July. But then I visited Amazon and clicked on the British title and found I could get it through the Book Depository's US branch. Whoo hoo! It arrived on Thursday and I started it last night. I'm taking it and Mo Hayder's Birdman  along with me to NYC.
And my Kindle. Because I live in fear of not having enough to read, so I always take more than I need.
By the way, The Dry  by Jane Harper was excellent! It takes place in Australia and is beautifully written. It's fairly new and I got it from my local library.
Have to go. There's a lot to be done today, not the least of which is spending time with my husband.
Happy Sunday.