I moved my laptop back to the office yesterday after having it temporarily in the den during my illness/running back and forth to NYC. This morning? The wind is so strong and so loud up here that I feel like in the midst of a tornado! Yikes.
So I've turned on my Bose bluetooth speakers and I'm streaming some music to drown out the wind. Can I say that I've had it with wind? I'm not a fan, it makes me edgy, and we've had a lot of it over the past 3 weeks or so.
Don's still under the weather, but this particular virus is different than the one I had and, it seems to me, much milder. Nevertheless, I'm making him take it easy over the next few days. He already had a doctor's appointment scheduled about something else and the doctor confirmed it was a virus. We just have to wait these things out and drink plenty of fluids and rest. Too many antibiotics are overprescribed these days so we avoid them unless absolutely necessary.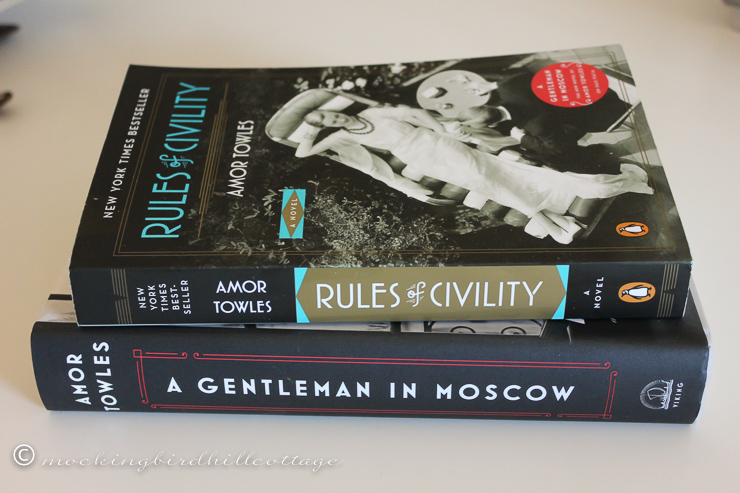 I finished Rules of Civility  last night and I feel like I'm in mourning today. I cannot say enough about the writing of Amor Towles. He creates the life, topography, culture and flavor of a different era so vividly that you feel as if you're there. In Rules of Civility, it was 1938 Manhattan. In A Gentleman in Moscow, it was Russia from 1922 until the 1950s. In both cases, I was entranced, completely transfixed. The characters are complex and completely three-dimensional. I felt as if I was saying goodbye to friends when I finished the books. As I lay in bed last night and first thing this morning, I found myself replaying moments from the story, missing my friends, missing that time. I didn't want it to end.
Towles has written only two books – these two – so now I must wait a few years for a new one. Heavens, I love this man's writing! I love it so much that I might have to reread them. As it is, I think I'll have to trundle off to the bookstore today to find something that I can only hope and pray is as compelling. Towles has spoiled me.
Don't stop, run to your bookstore or library and read these treasures.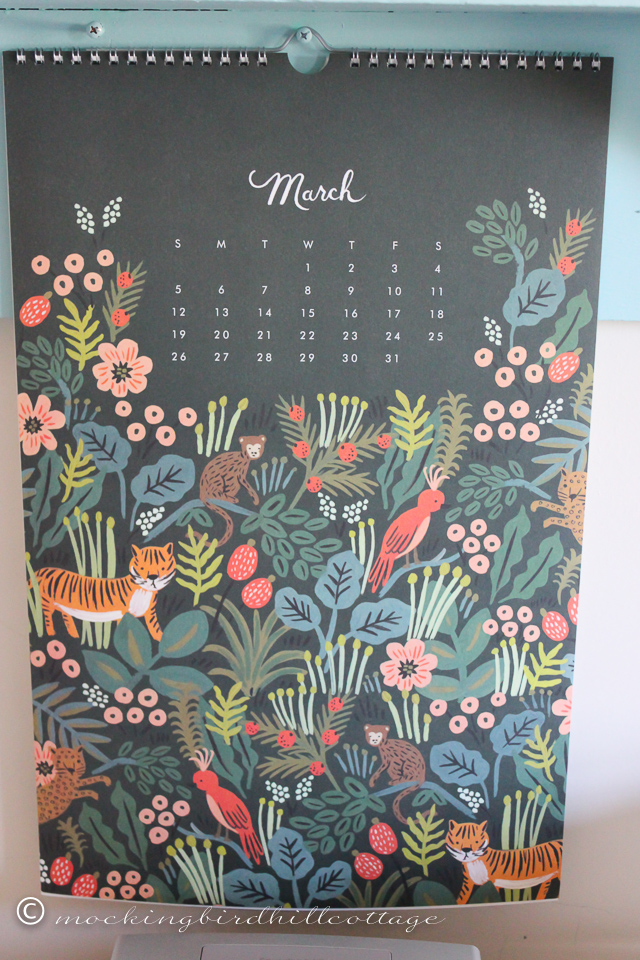 The newest page on my calendar from Rifle Paper Co. Fabulous!
If you're not watching Rachel Maddow, you're missing a spy story more gripping than anything on screen or in the pages of a novel. We are riveted as Rachel takes the Trump/Putin connections and connects the dots. Each night, a new connection, a new confirmation of the information in Christopher Steele's dossier. Far better than any fiction, far, far more important, and far more shocking.
The best thing on television at the moment, Of course, this is only our opinion – but we think anything else pales in comparison.
Happy Thursday.