We had periods of sun yesterday, which was much appreciated as today and tomorrow are going to be rainy. I grabbed the camera as I went outside to check out the garden beds.
I haven't done any cleanup as of yet. It's been too cold, rainy, snowy, windy… you name it. I hope to start in next week. So checking out the beds involves seeing what's poking through the leaf mulch.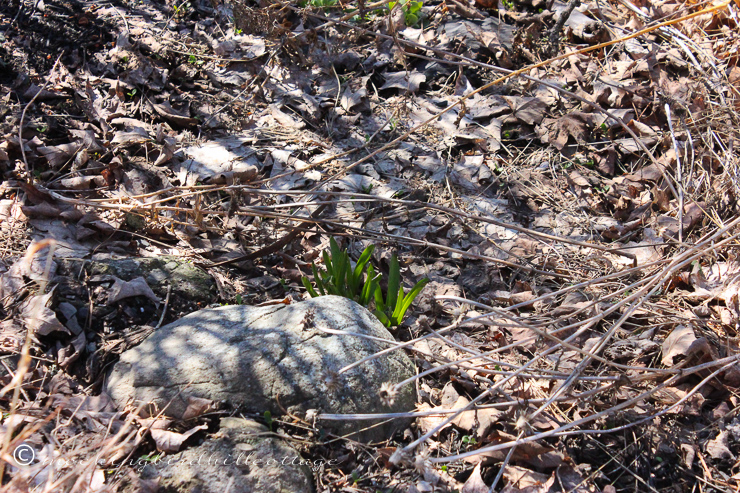 Hyacinths. Last year, they didn't bloom. Let's see what happens this year.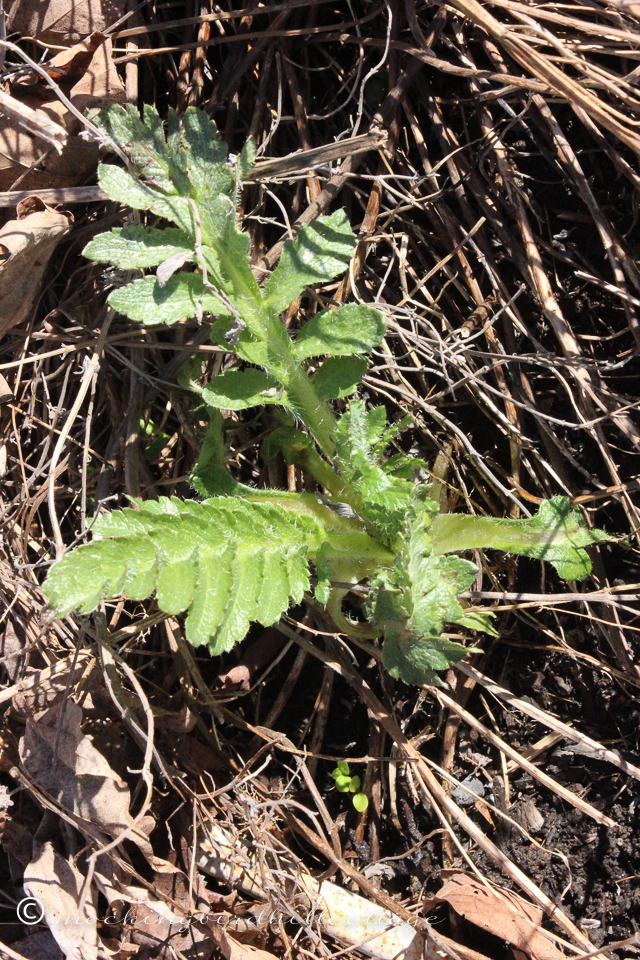 The Oriental Poppy never came up last year. I was so delighted to see it once again. I wonder if that had to do with a relatively warm winter in 2016. This year we had a very cold winter, lots of snow…and here it is.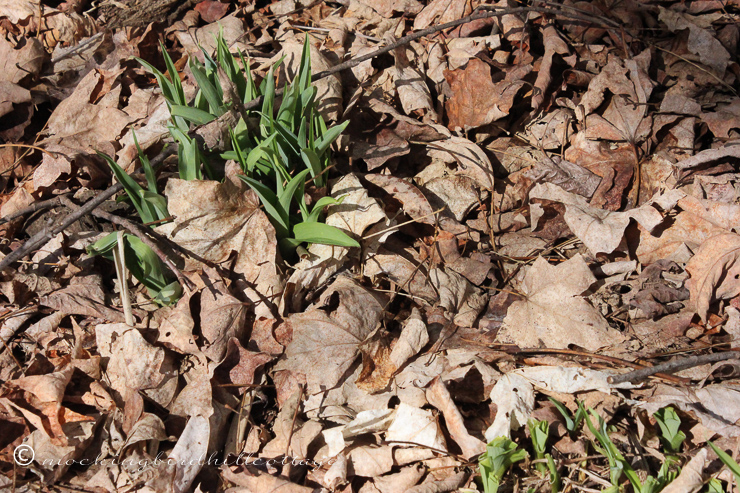 Daylilies.
I also saw sedum and lamium and buds on the lilacs and the beginnings of buds on the trees. I can't wait to get out there and clear the beds. With such a volatile March and temperatures plunging to below freezing, I left the beds alone and let the leaf mulch stay.
Once I'm really sure it's okay out there, I'll move my indoor impatiens back to the porch. But I'm very protective of them, so it will be a while yet.
Changing the subject: Have you heard of Book Depository? It's an online source out of England and Australia – sort of like Amazon. I've known of it a long time, but I have only used it very recently. I'm a fan of Jane Casey's mysteries and I follow her on Twitter. I noticed that she had a new book in her Maeve Kerrigan series coming out in Britain, so I asked her when it was coming out here. Not until July. The wait seemed intolerable to yours truly. But, through Amazon (a fluke?) I found I could get it through Book Depository. So I did.
Just the other day, after having read lots of tweets about the new John Connolly being released this week in England, I checked out Amazon. Only pre-order – It's not coming out here for several months. And there was no option for Book Depository. So I went directly to the Book Depository site and there it was. I ordered it and…they don't charge for shipping! Less expensive than Amazon! It will be here in about a week. This may not be for everyone but for someone like me who reads books by several authors on the other side of the pond, this eliminates that pesky wait for the U.S. release of a book.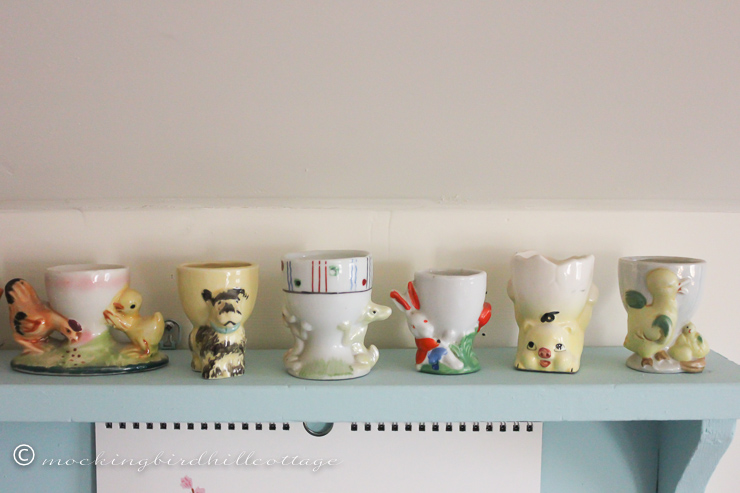 Egg cups for your viewing pleasure. They're all favorites, but I especially love the one on the left. Oh wait, I also love the Scottie and the two dogs holding up the egg cup and the rabbit  and the pig and the chicks. This is my problem. I love them all, especially the figurals – that's what this type of egg cup is.
Happy Thursday.