The wind has died down, thank goodness. We had about three days of it, which is three days too long for yours truly. Today is coolish and sunny and still. Good.
I moseyed around the property yesterday as I checked on new growth. Everything is taking off. I haven't yet cleaned out the area around the peonies, but I see the red stems coming out of the ground.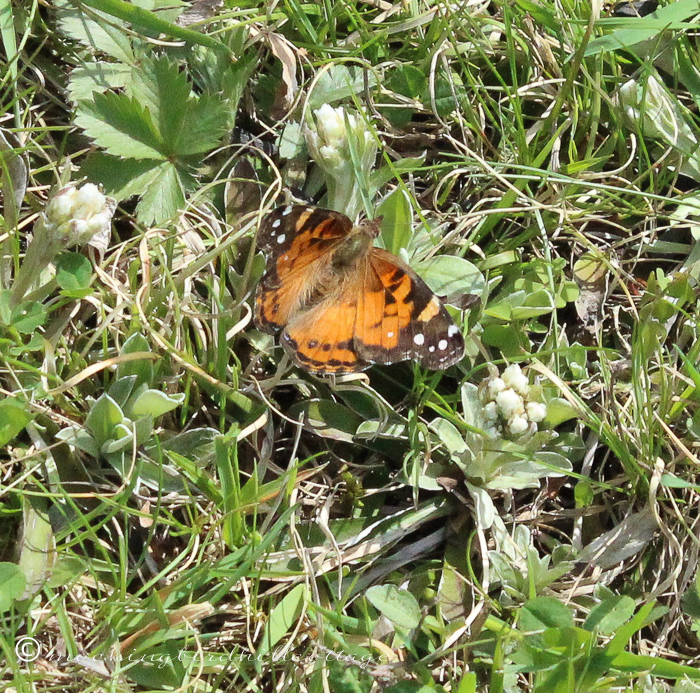 Two of these beauties were dining on some clover in the lawn. They were very small – maybe an inch and a half to two inches wide? I thought they were moths, but my investigation (I use that word loosely) tells me they may be Painted Lady butterflies. They migrate from Mexico to Canada in the spring. I'm going to settle on Painted Lady unless someone has more information?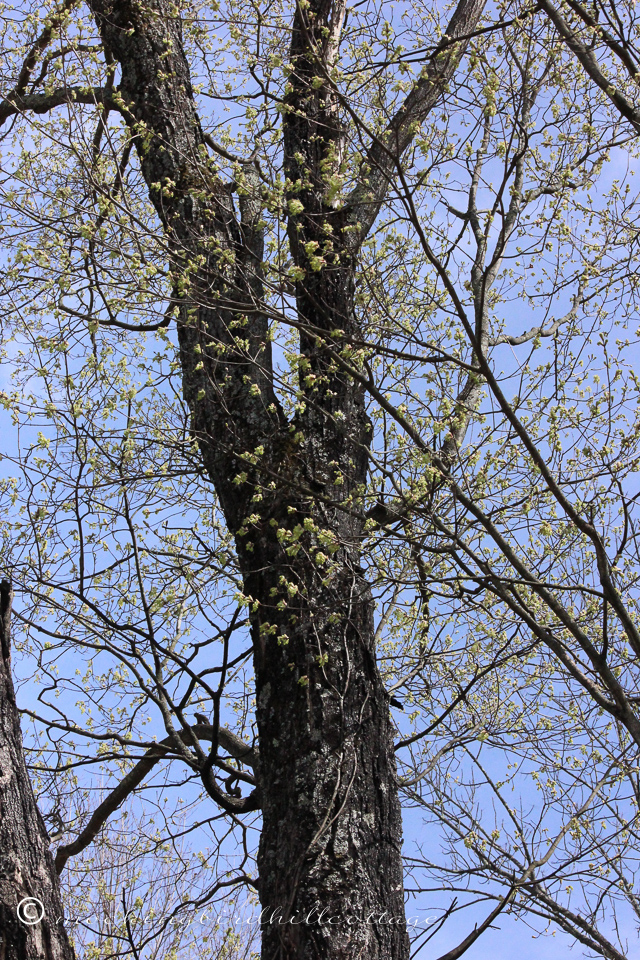 The maple right outside the kitchen door is leafing out. Huzzah! The big sugar maple always takes a bit longer, but it's on its way.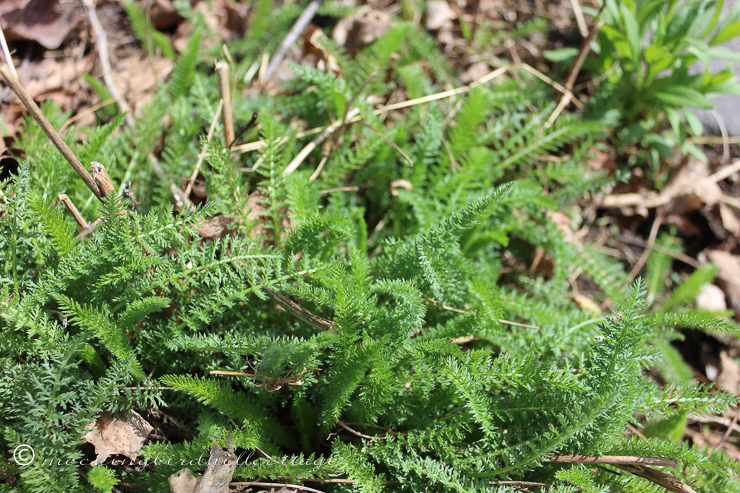 Yarrow in the big garden bed. I love those delicate, lacy leaves.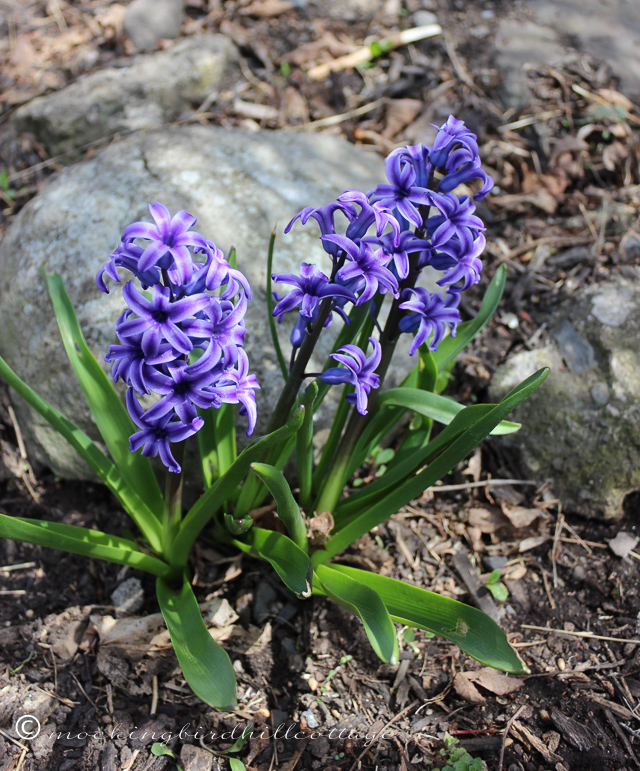 The hyacinths are so beautiful. I found these bulbs – mystery bulbs to me – when I created another garden bed on the side of the house. I didn't know it they were viable, but I took a chance and planted them here in the big garden bed. I was so delighted when I realized they were hyacinths!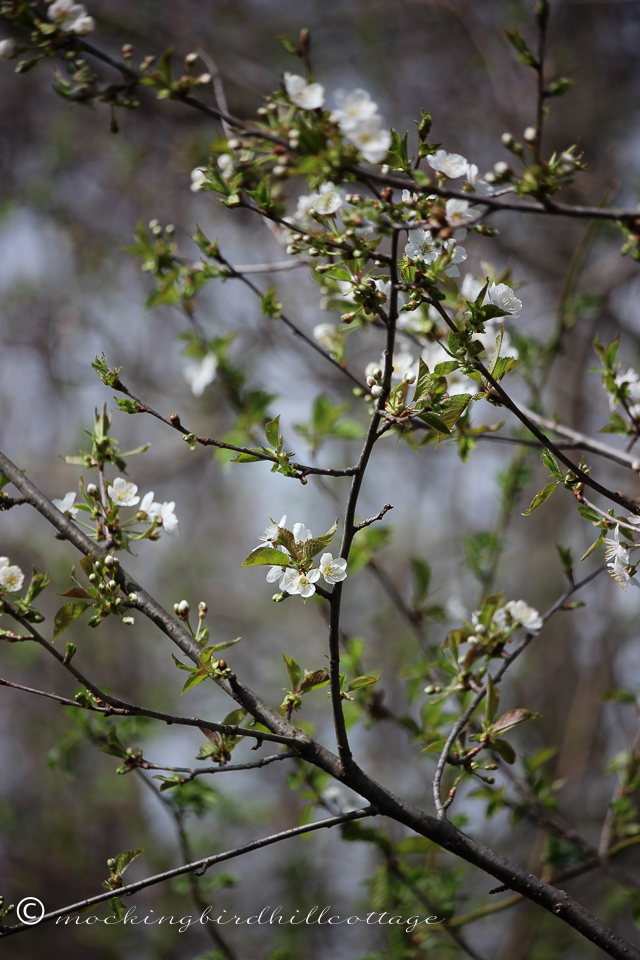 I found another crabapple tree in the middle of an area of brambles which is close to our property line but very near to the kitchen window. There were so many brambles that I didn't dare try to get close to it, so I ran inside for my new lens.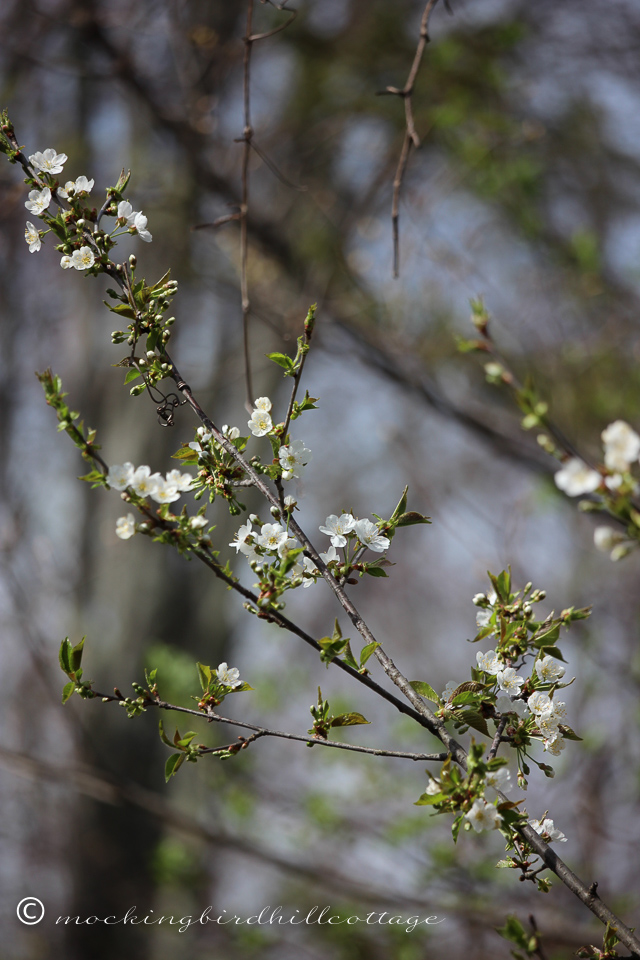 After almost 12 years here, I still find surprises. It's a nice sized tree, so I imagine I've somehow missed it because it's in an area that I usually leave to itself. Brambles and I don't get along, though I have to do some trimming today. Wish me luck.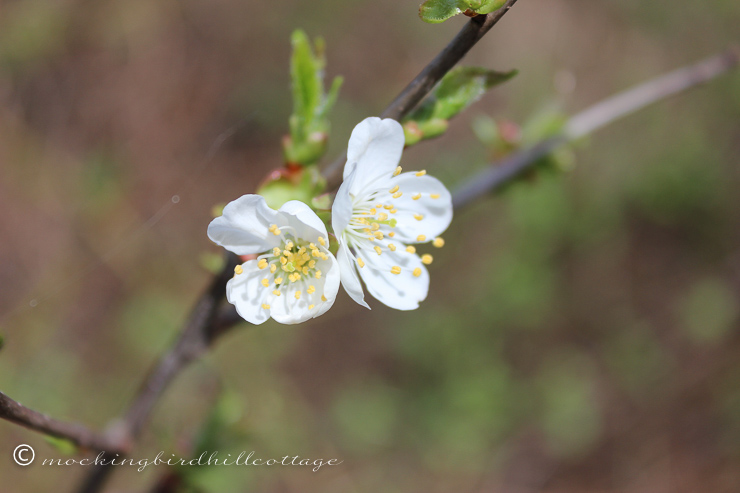 There's also a baby tree springing up  right outside the kitchen window – that's what sent me outside yesterday. I saw two little flowers blooming and knew I had to investigate. That little sapling led me to the bigger tree.
If I have misidentified this, let me know. There is another crabapple that I've spoken of on the other side of the property, down near the street. I see that it's budding and here's my quandary: that crabapple has a pinkish color of unopened flower bud and when the flowers finally open, you can see traces of the pink on the back of the petals. I don't see that with these flowers. But I've searched and searched and the only possibility I can settle on is…crabapple.
Once things start taking off in the gardens and on the property, there's always something new to investigate! Maybe instead of Nancy Drew, I should invent a character named Nancy Grew…
Happy Tuesday.