I was chatting with Don yesterday morning andI mentioned that I hadn't seen any sign of a groundhog this year. Had Henry passed on? He's been around so long that could well have been the case. Later in the day, after running errands, I happened to look out the window to see a groundhog in the corral, eating grass.
I ran for the camera and stayed inside to take some photos. Groundhogs are notoriously shy and any hint of movement will send them back to their lair. As it was, I could swear he was looking right at me.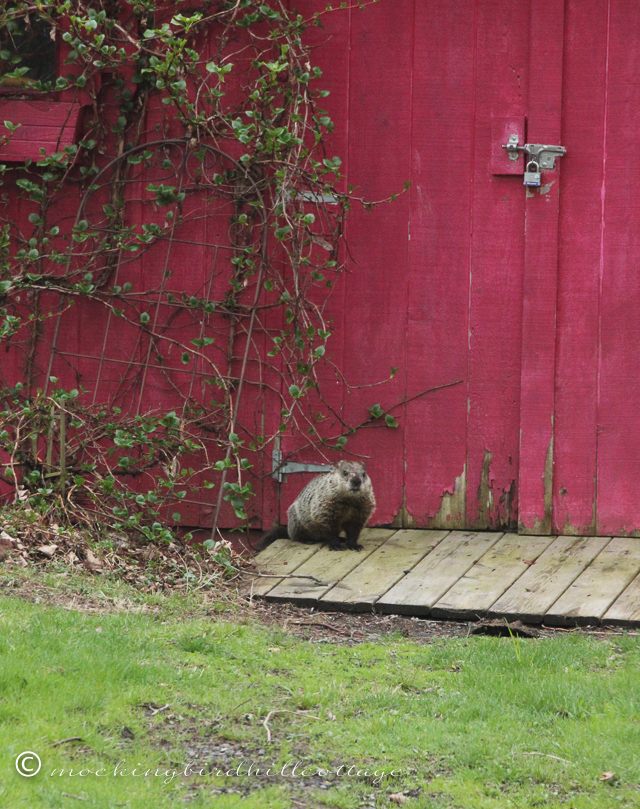 Yes, the shed needs painting and you know what? I don't care! It is what it is. Weathered and worn.
Back to Henry. Or is it Henry II? Seems a bit smaller than Henry, but I can't swear to that.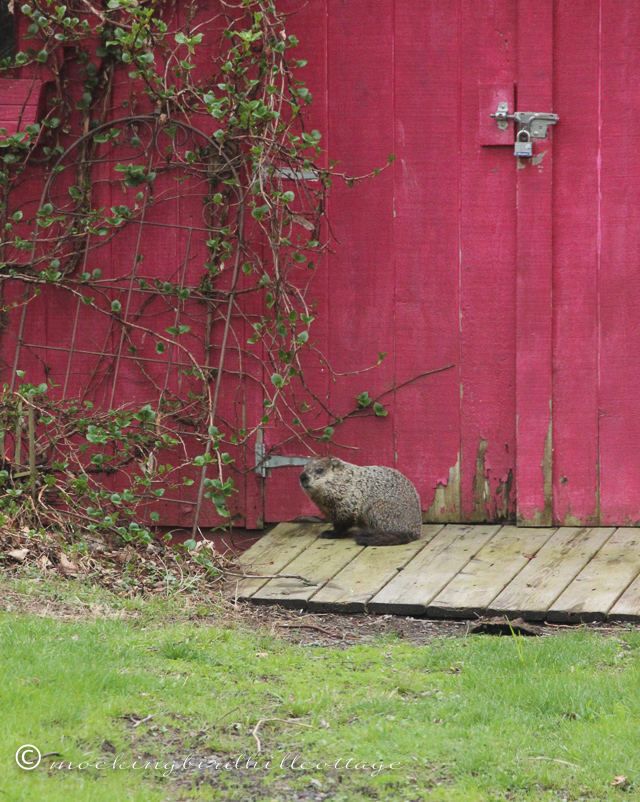 I can't tell you how happy this made me! I immediately texted a photo to Don, who, about a half hour later, called me back. He was relieved, as well.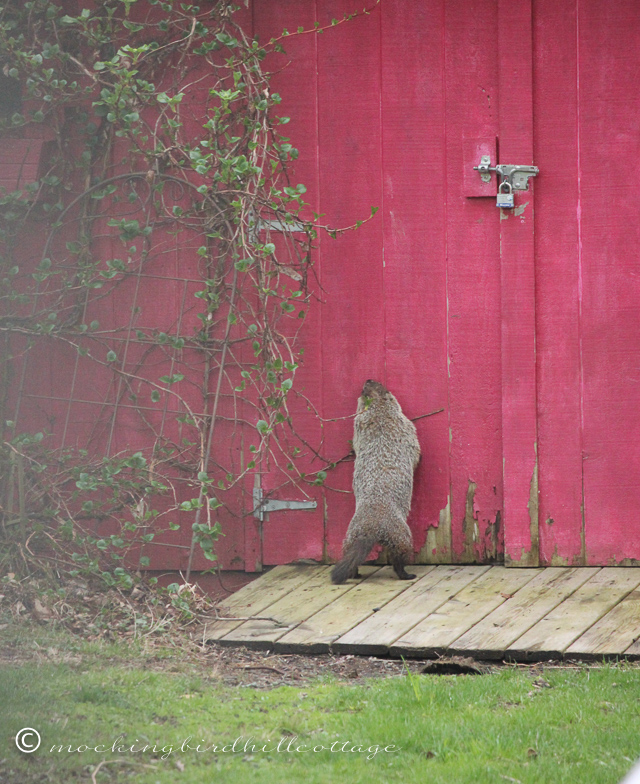 This might be my favorite photo. I've never seen him do that before.
Yay! Welcome back after your winter of hibernation! There's lots of grass to dine upon. Have at it! (Just stay out of my garden, please.)
It's been raining off and on for a few days now. It rained all night last night. We are waterlogged here. Will the sun make an appearance? Fingers crossed.
I'm just about finished with my book, but I had to break away to write this post. I haven't been reading as much lately simply because I'm finally able to work outside and that's my priority. This rain gives me the perfect excuse to indulge in reading and I'm grateful for it.
I snapped up this galvanized tray yesterday at Target. It was in the garden section. I wasn't sure what I was going to do with it, but I like that look – within reason, of course. Too much is too much.
Anyway, here's what I ended up doing: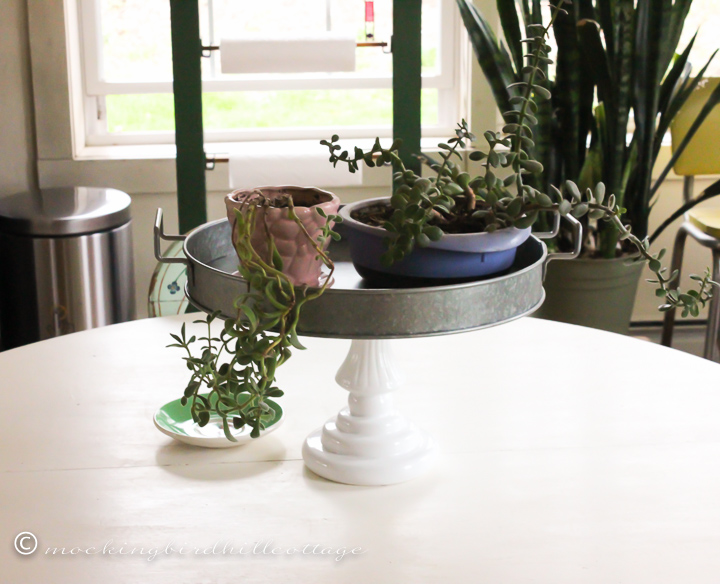 I set it on top of the cake plate, which has a much smaller diameter. It provides more room for the succulents. And it contrasts nicely with the white of the table and the cake plate.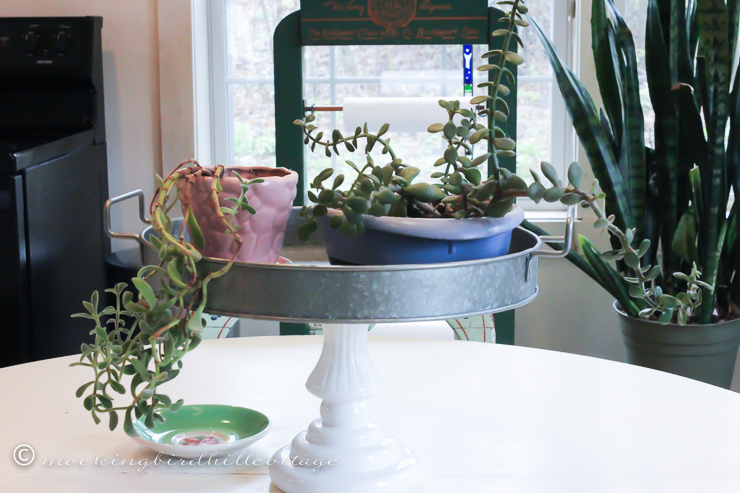 One photo was taken yesterday, one today, which accounts for the variations in the light.
I like it.
Two more days until I head into the city for the opening of Anastasia. It's hard to believe that after all this time, it's finally opening on Broadway. I sure wish Don could attend with me. It would make all the difference in the world. He, in fact, considered flying in to surprise me, thinking he might be able to wrangle a day off on Tuesday. But, the show is moving on stage on Tuesday and tech rehearsals are starting and he absolutely has to be there. I completely understand.
But, oh how I'd love to have him by side. Sigh.
Happy Saturday and Happy Earth Day.