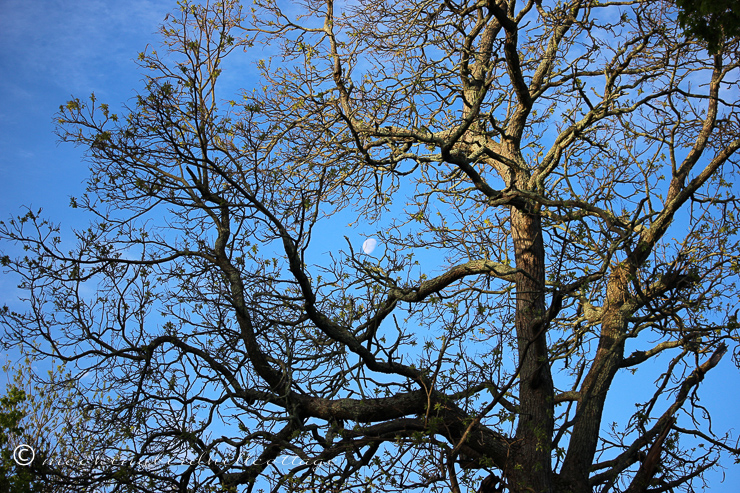 Morning moon as seen through the branches of the catalpa tree. The catalpa is always the last to get leaves, but you can see them here. Soon they'll be huge, heart-shaped beauties.
Indulge me. I saw my lone dove on the birdbath yesterday and took about 40 pictures. No, I won't post all 40, but here are some of my favorites: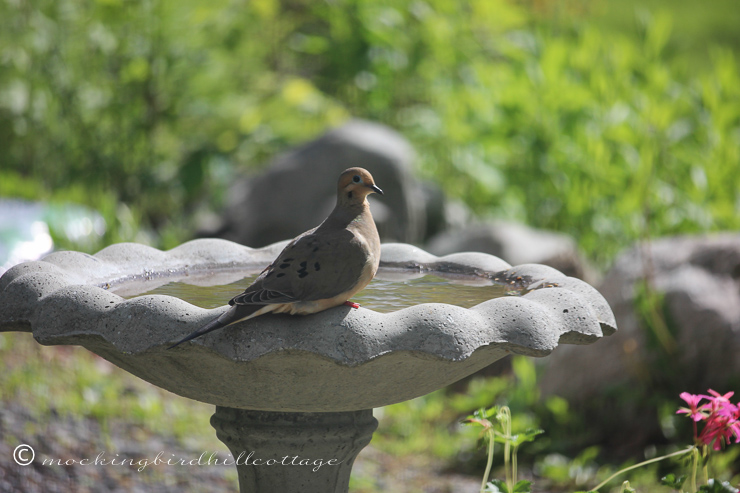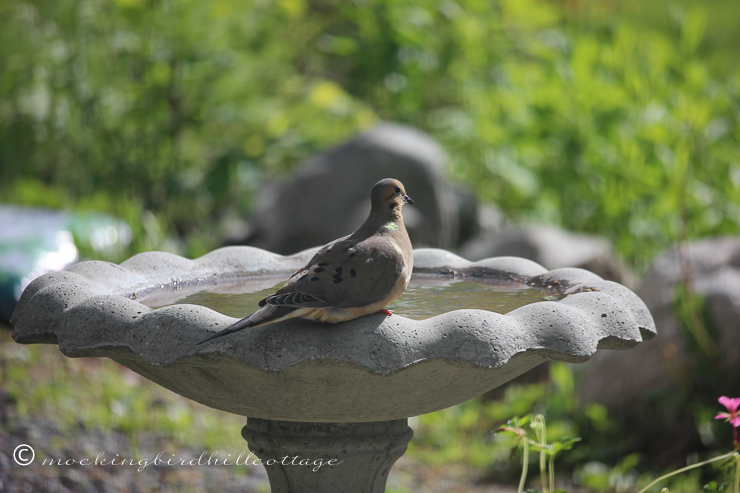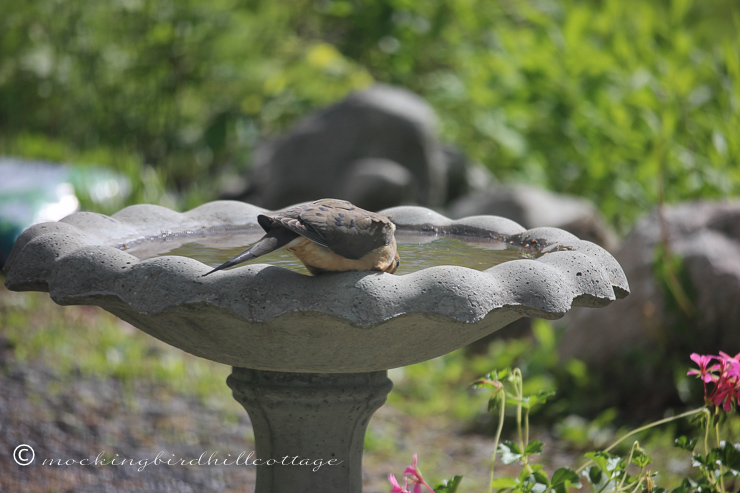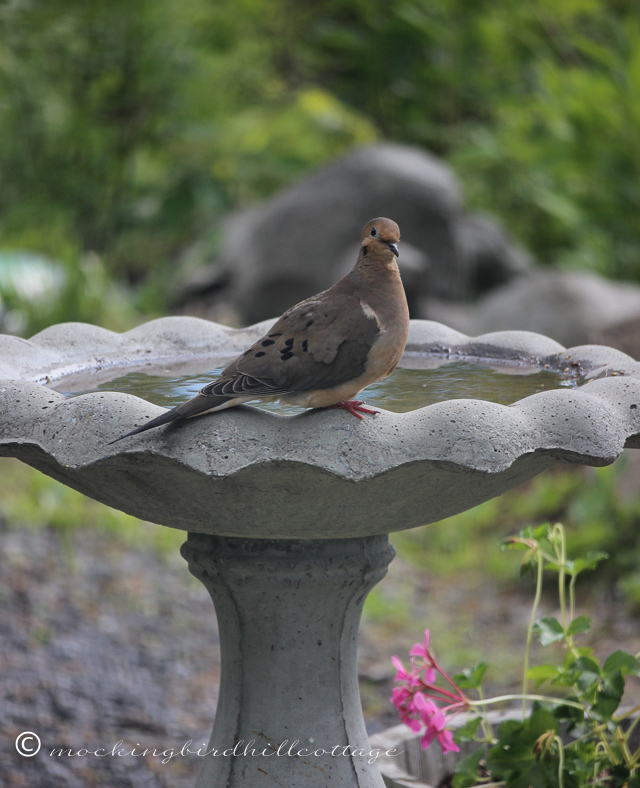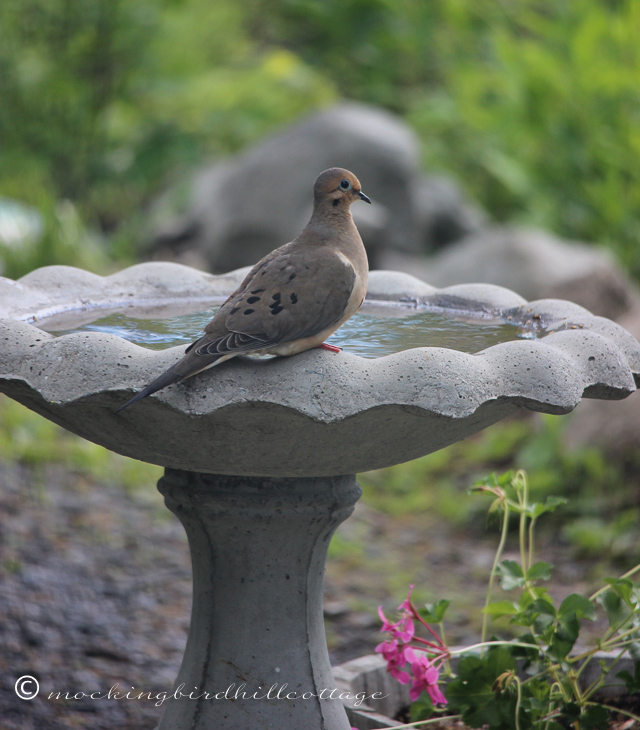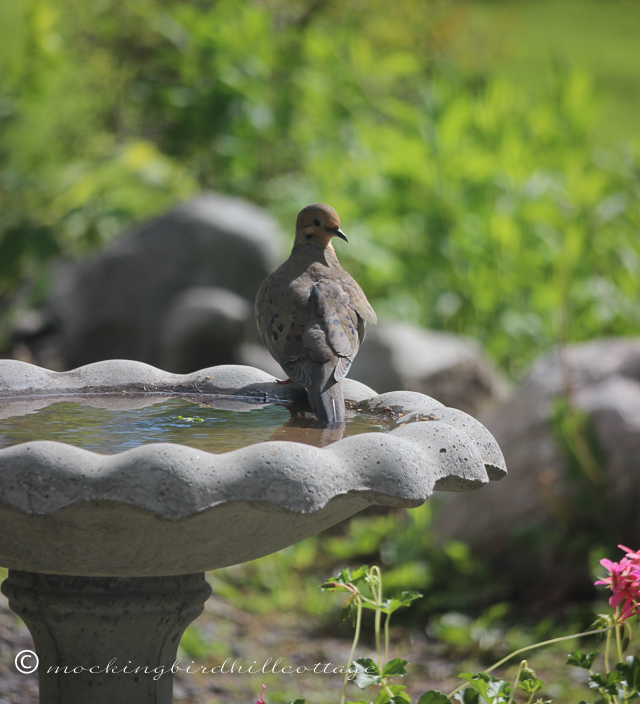 He liked to flick his tail in the water.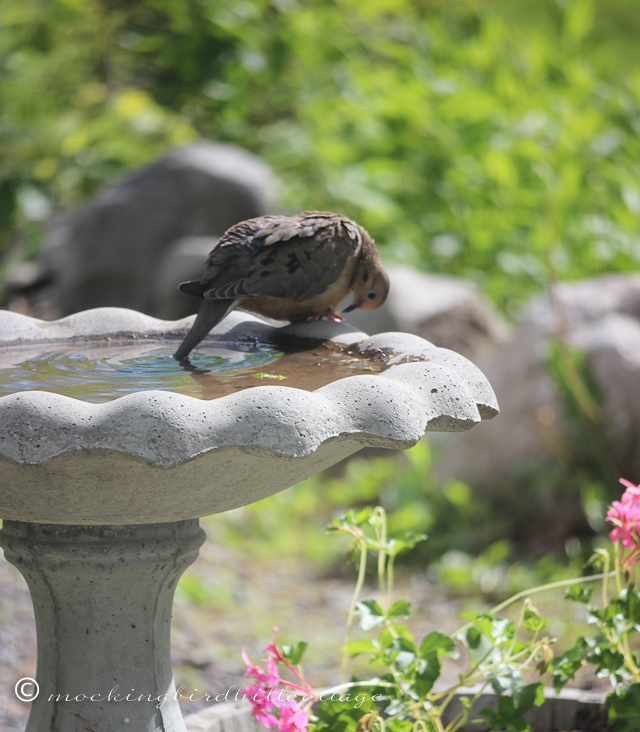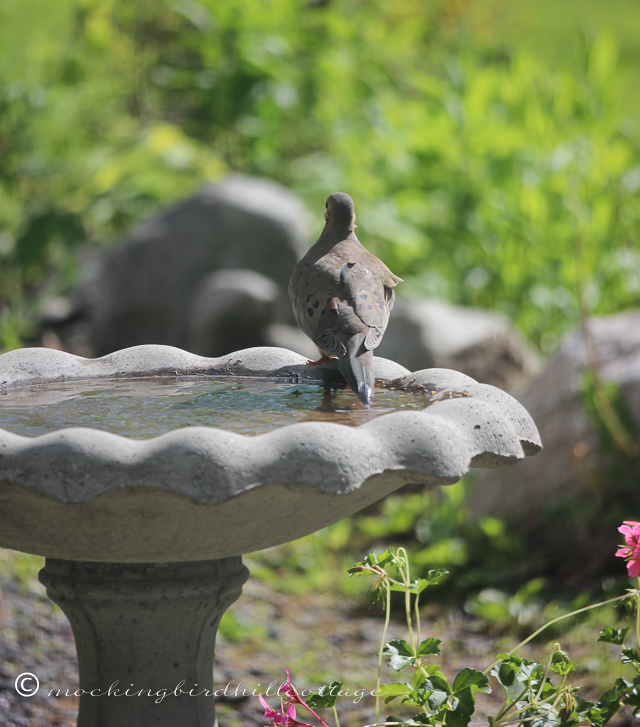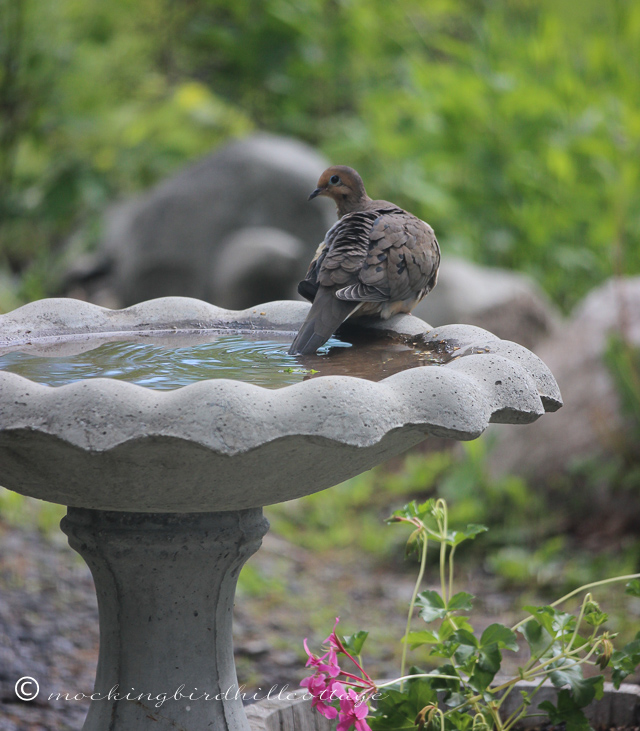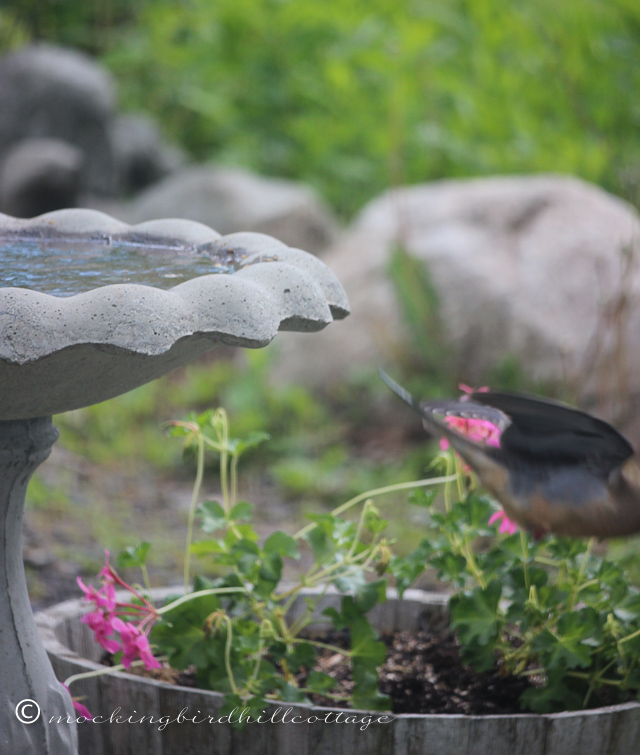 And then he took off for some dining on the ground.
You know how I feel about mourning doves. So beautiful. This one did a lot of preening and taking care of business, not in a hurry, just enjoying the time at the bird bath.
By the way, the other day in the pouring rain, and I mean pouring, a catbird was taking a bath in the birdbath. It made me laugh.
Today, no more wind, thank goodness. I'm going to work outside, run some errands and just plain enjoy a day without rain and wind.
Happy Tuesday.