I don't know whether you do this, but I have alerts set on eBay for a couple of things I collect. Not Roseville or McCoy because I would get a slew of new listings every day. But I do have an alert for vintage Nancy Drew and for the Snow White and the Seven Dwarfs egg cups that were made for Walt Disney in 1937. If you've read this blog for any length of time, you know that they are highly collectible and hard to find. I am the proud owner of two of them, Doc and Dopey. In the past couple of years, I have a bid on several, only to lose them to a higher bidder. Very frustrating!
The other day, I received an email alert for a new listing – Bashful. To my surprise, it wasn't an auction, but a "Buy Now" and the price was very reasonable. I quickly clicked on the listing – it was still there, which was a miracle – and I bought it! I couldn't believe it. It was so easy. Would that they were all this way! He arrived yesterday.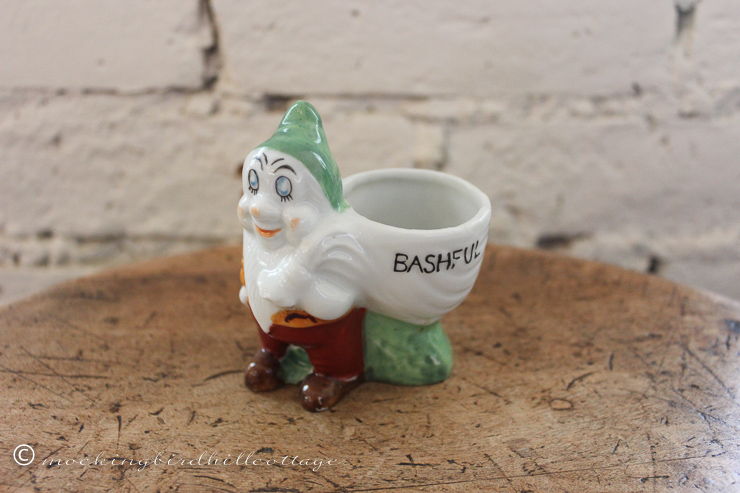 There he is! He's in excellent condition. I'm so excited – can you tell?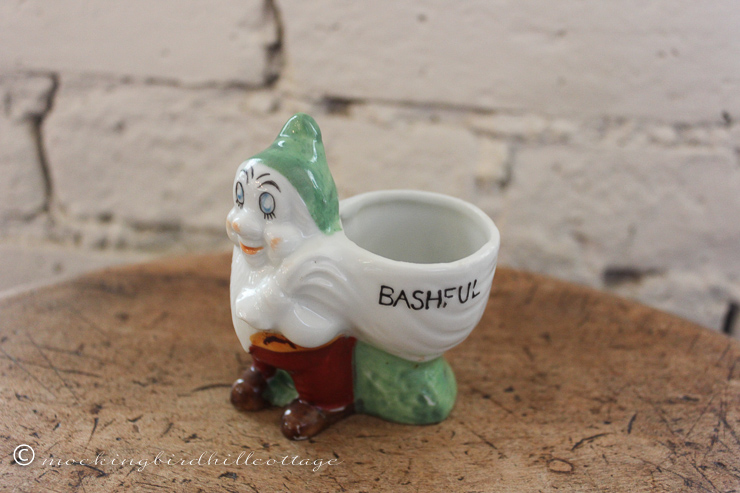 Each name is on the egg cup itself.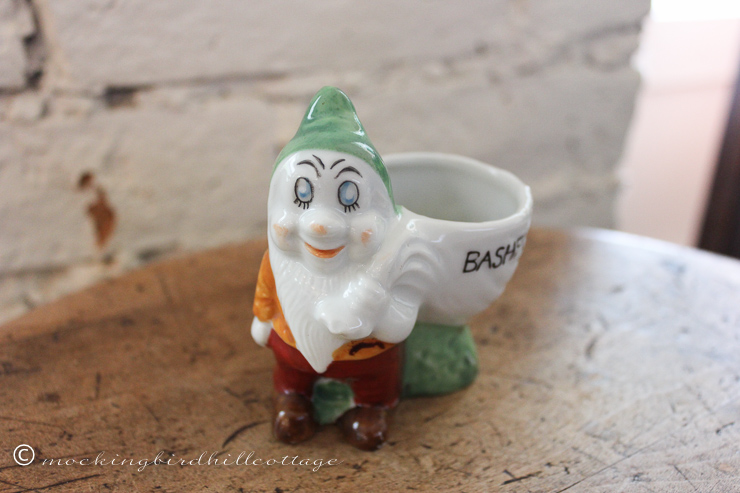 Look at that sweet face. I'm truly amazed by the condition of this egg cup – the eyes, the rosy cheeks, the mouth – the paint is beautifully intact.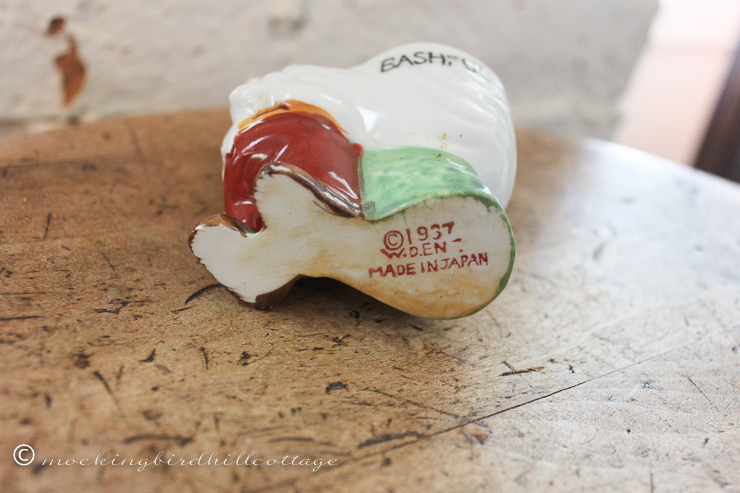 This is the marking that is on each of the egg cups: ©1937, W.D. Ent., Made in Japan. (Walt Disney Enterprises.)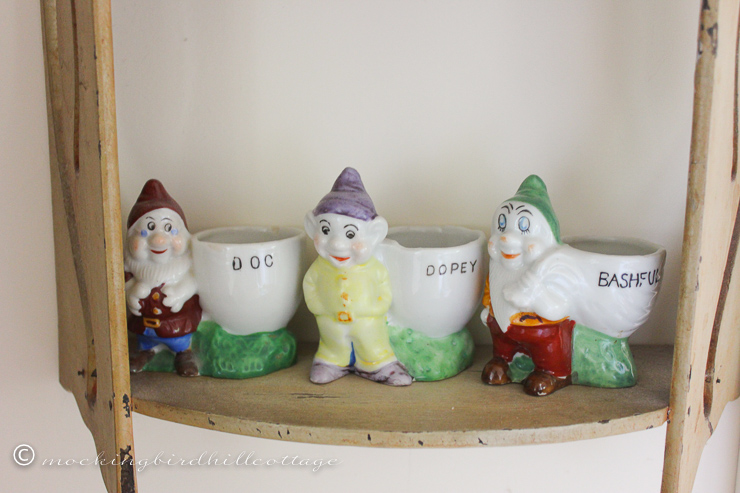 And there he is with Doc and Dopey. Doc and Dopey, by the way, seem to be up for auction far more often than the other dwarfs. The rest are quite rare. Snow White herself comes up once in a blue moon and usually goes for a hefty sum.
But, ever hopeful, I will strive to acquire them all.
I'm so thrilled that I got this little guy and for a very modest price, to boot!
I didn't mulch or mow yesterday because it was cold and windy. Today, I will mow. Tomorrow, I'll buy the mulch and some more plants and trust that the cold weather is departing, as it looks like the  low overnight temps will be edging upward. Fingers crossed!
Yesterday, on his day off, Don drove out to the Borrego Springs in the desert, as it is a community without street lights and is known as a great place to see the stars. I haven't heard about the stars yet as that happened after I was in bed, but I do know that I put in a request for some apple pie, as Julian is on the way to Borrego Springs.
Hmmmm. Will I be getting one in the mail?
Happy Tuesday.