I was the lucky recipient of a package from Barbara. Inside were presents for Caroline and Mini Don and a couple for me, as well.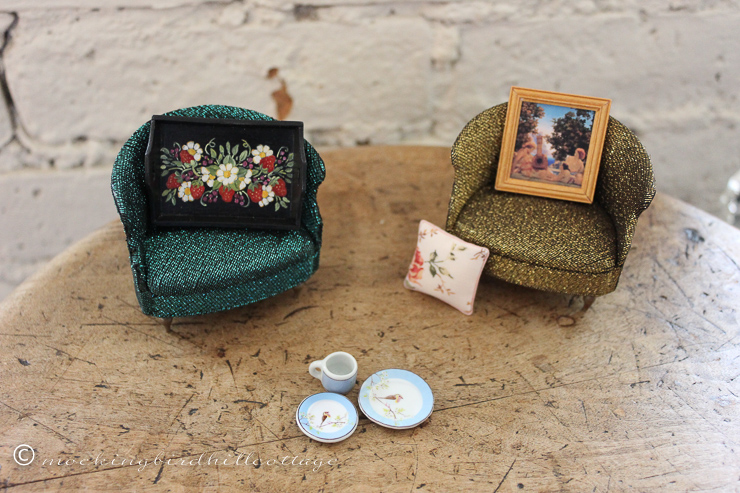 For Caroline: two Petite Princess chairs, a lovely wooden tray (looks like tole!), three pieces of china in a sweet bird motif, a pillow and a Maxfield Parrish!
A clearer shot of the Maxfield Parrish.
Also in the package for Caroline: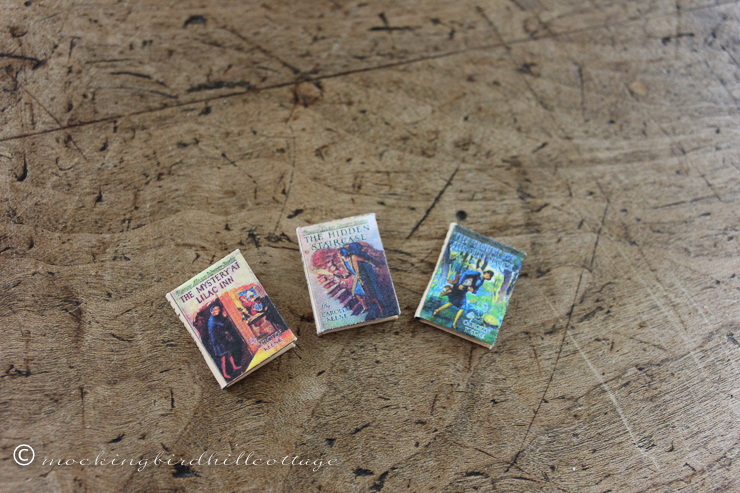 Three Nancy Drews with cover illustrations by Russell H. Tandy. It took me a while before I realized that they actually open.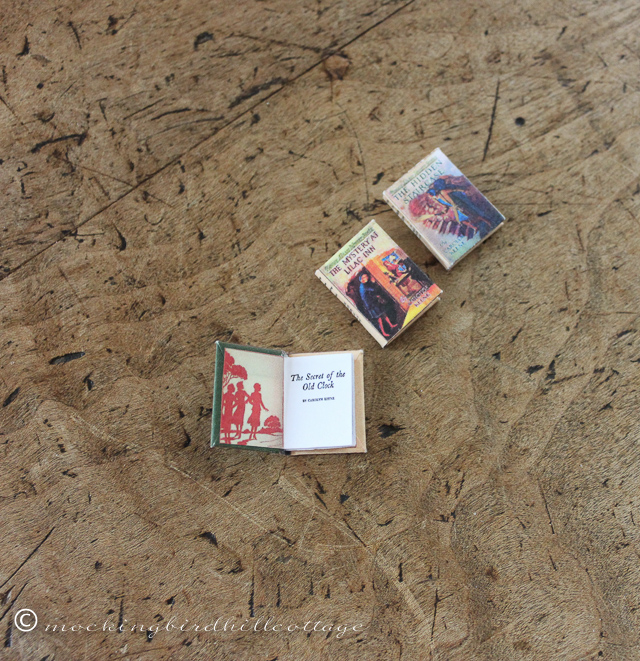 The famous orange silhouettes inside the cover.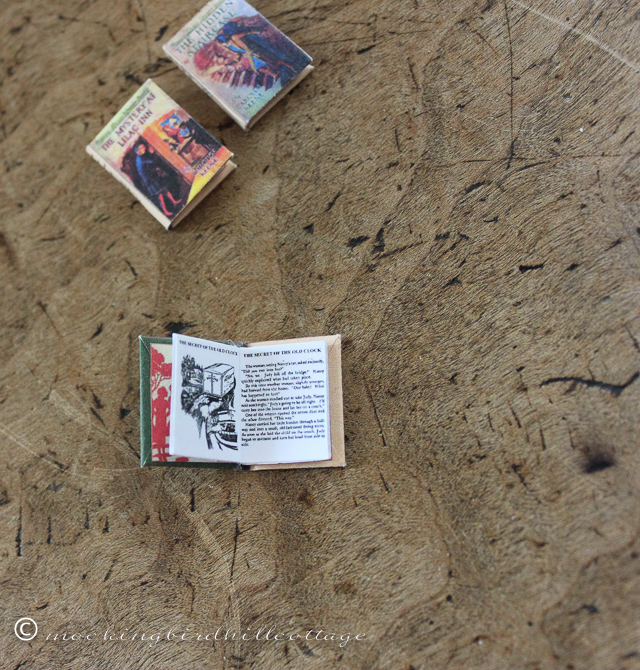 More illustrations and text. Amazing.
Mini Don received some treats as well: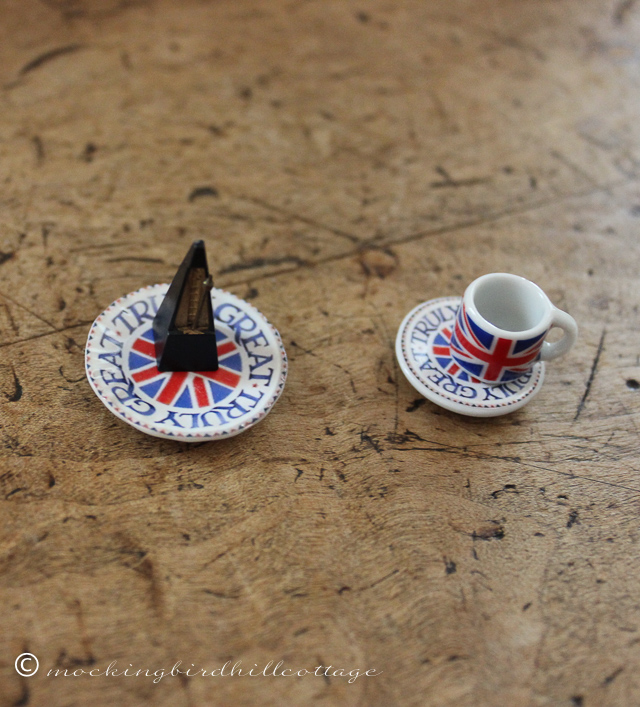 British-themed pottery (perfect for a Beatles fan) and a metronome.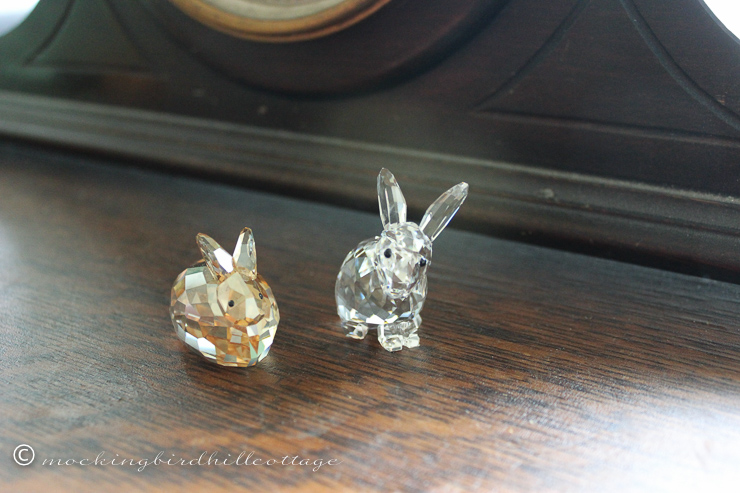 And two beautiful Swarovski Crystal bunny rabbits for me. Aren't they sweet?
It ain't easy taking a good photo of faceted crystal!
Thank you so much, Barbara! We are thrilled with our gifts and humbled by your generosity.
I finally got a shot of the violets that grow under my sedum. It's actually larger than this, but this is all I could capture without trying to lift the sedum branches and handle the camera at the same time: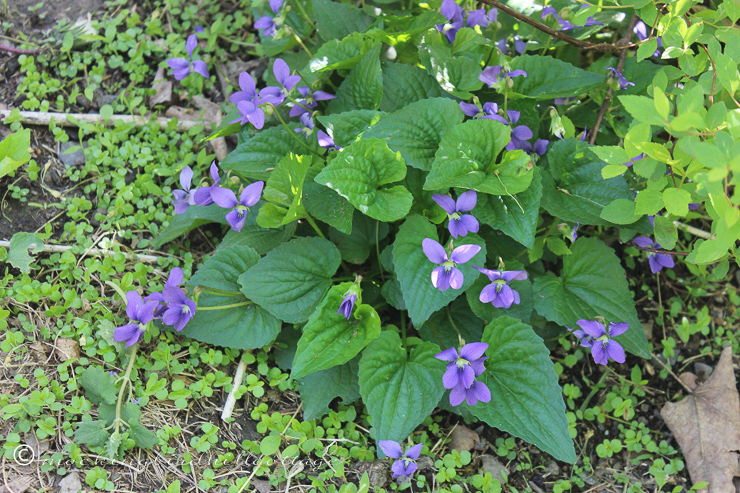 Today, I'm buying mulch, more potting soil, impatiens and maybe some other plants. Then weeding and mulching, which will continue through tomorrow, potting and planting.
Happy Thursday.