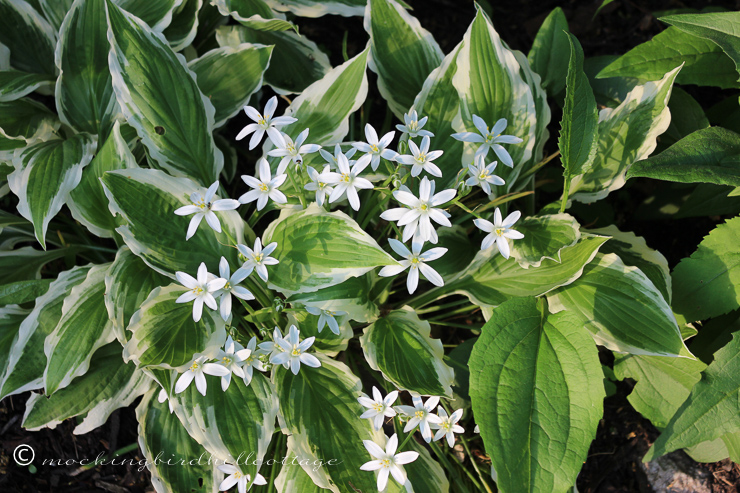 This is a little plant called Star of Bethlehem. I didn't plant it here, so I suspect it was here before we moved in. It's tucked under one of the hostas in the bed right next to the porch. Every year, I think it's not going to bloom because the leaves look like they're dying, and every year, that is the precise time the flowers appear. Its' really interesting.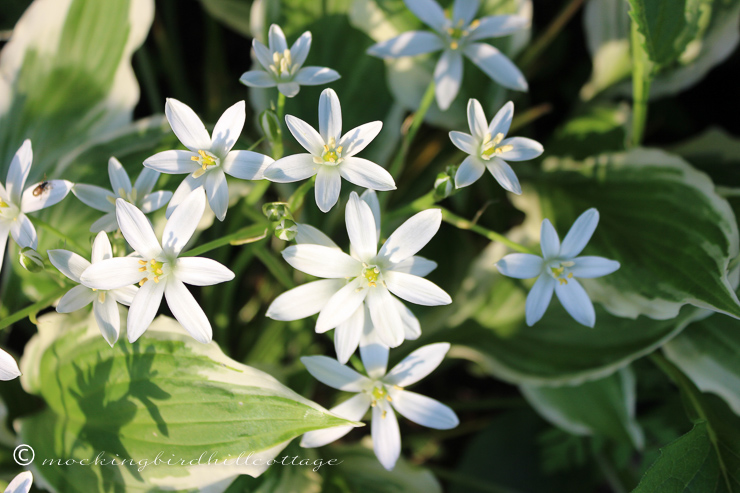 I just love these delicate flowers. They close up at night and open again when the sun hits their shady bed.
Side note: Photography brings surprises. I had no idea that little bug was on one of the petals until I edited this photo.
Not much to report, my friends. I mowed the back forty and the 'lilac side' of the front lawn. I weed wacked and cleaned up the area around the funky patio. When the heat got too intense for the pansies, I moved all the urns into the shade where they will remain today. 90 degrees and humid is on today's weather docket. Yuck.
Today? I'm not sure because it's already pretty darned humid out there. I know that because I had to go out and shoo away a woodpecker who was pecking on the house. Since we have vinyl siding, it's futile, but boy was it loud!
And a big hurrah for the appointment of Robert Mueller as Special Counsel in the Trump/Russia investigation! Finally, a bit of good news.
Happy Thursday.