It's been so hot here that the garden is responding accordingly and lots of plants are blooming.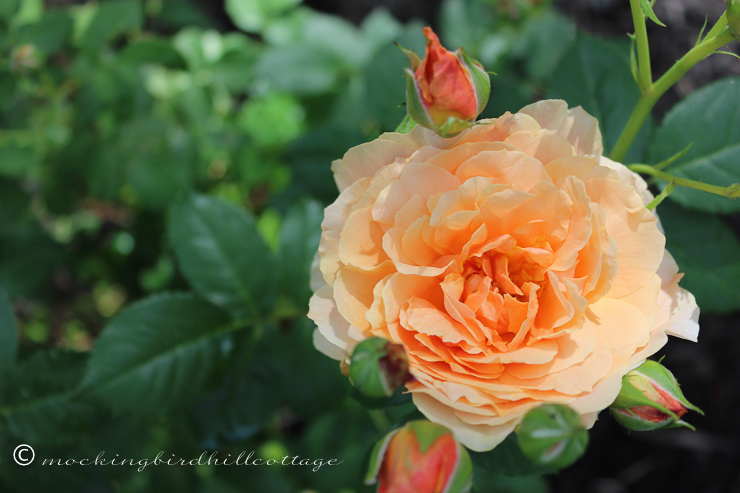 These are the roses I bought last year with a gift certificate that reader Martha sent to me in honor of my parents. They're in the memorial garden and, as of this morning, there were six beautiful roses in bloom. They are so lush and gorgeous.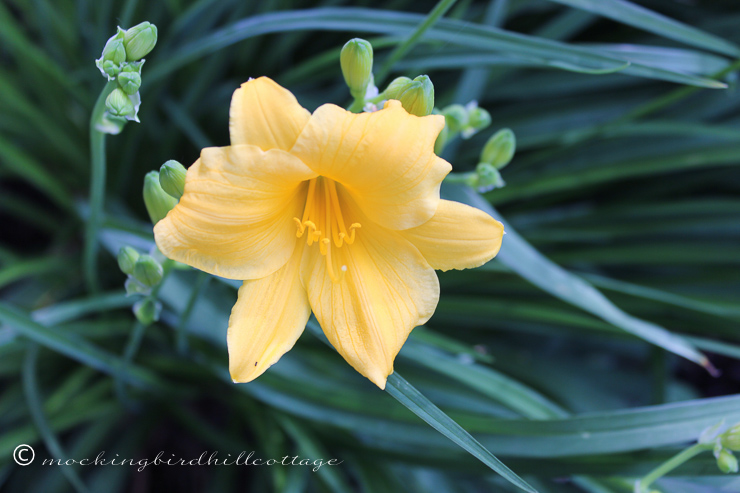 The first of the day lilies. This plant is in the plot between the kitchen door and the porch.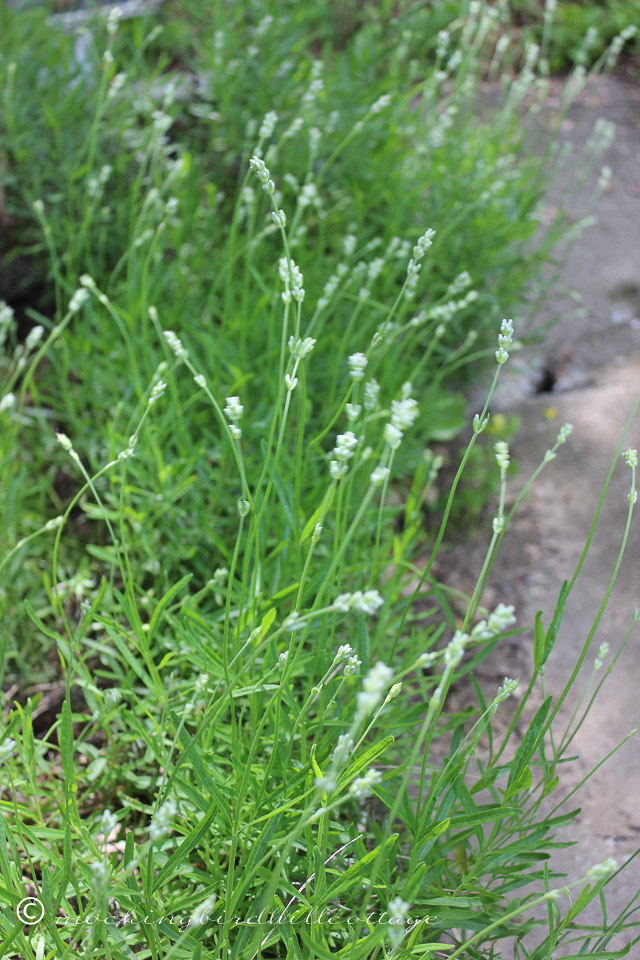 Lavender – this variety has white flowers – is in the raised bed by the kitchen door. That's where the hollyhock was last year and where I planted a new hollyhock this year. Fingers crossed!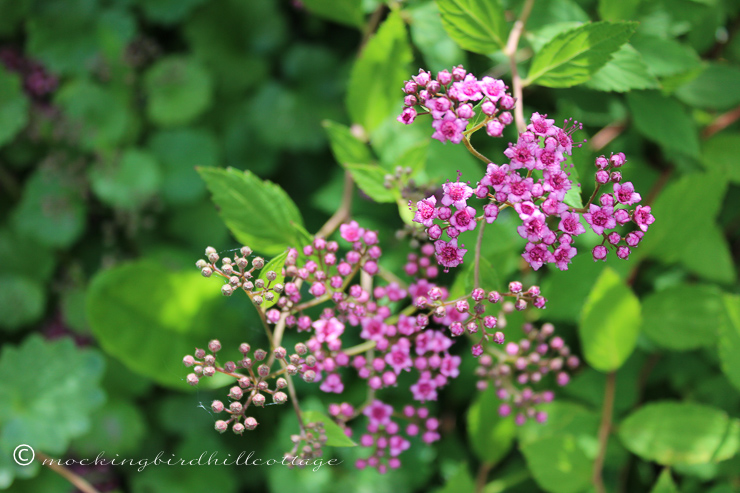 Beautiful pink spirea by the far end of the porch.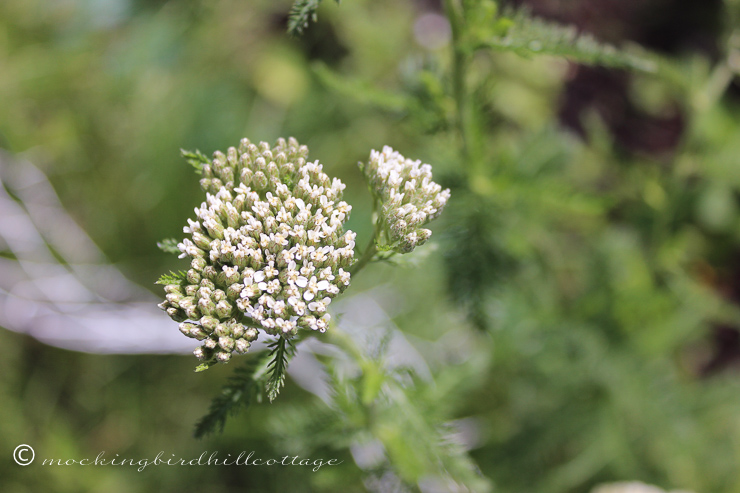 Self-seeded yarrow by the chicken wire fence garden – it's also blooming in the main garden bed. I really like yarrow because its tough and can handle all types of soil, and it's tall with beautiful, feathery leaves. It adds height.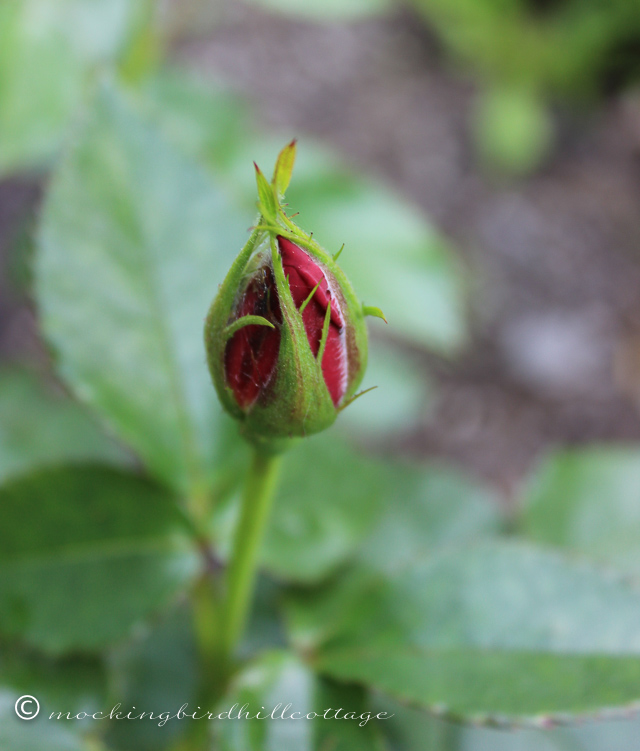 And another rosebud emerging in the memorial garden – this one on a bush sent to me by Martha after my mother died. It's the Remembrance Rose.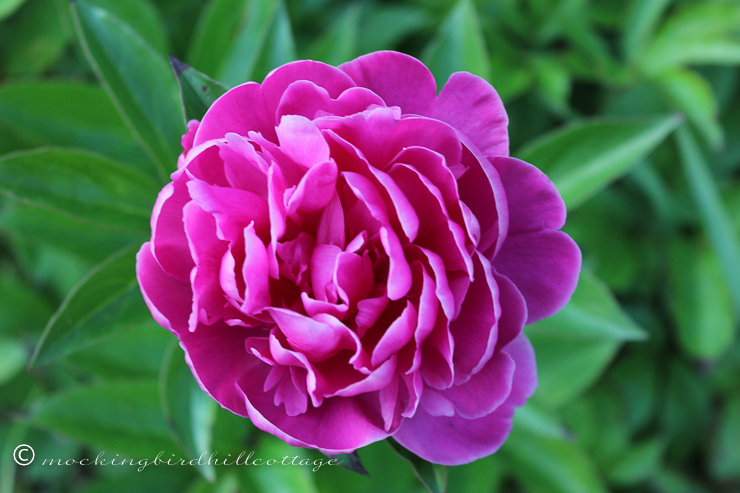 And the other peony bush is blooming.
The flowers on the catalpa are ready to pop. I see more roses on the bush in front of the porch. It's my favorite time in the garden.
Work is finally starting this morning on our chimney. The top of the chimney (the section that is above the roof line) needs to be re-bricked. They were going to do it in May but, as you know, it's been nothing but rain, rain, rain around here, so it's been delayed. They're out there erecting the scaffolding as I write this.
A little sleep deprived this morning but it's beautiful outside and I'm enjoying the fresh air before I have to turn the darned air conditioner on. Nineties again today and tomorrow with the inevitable thunderstorms on the docket for Tuesday, as well.
Then it will cool off a bit.
The director of Escape to Margaritaville  won a Tony award last night for his direction of Come From Away  so cheers erupted at the theater while Don was getting ready to go on. No big surprises at the Tonys – everything went as I expected it would.
Happy Monday.