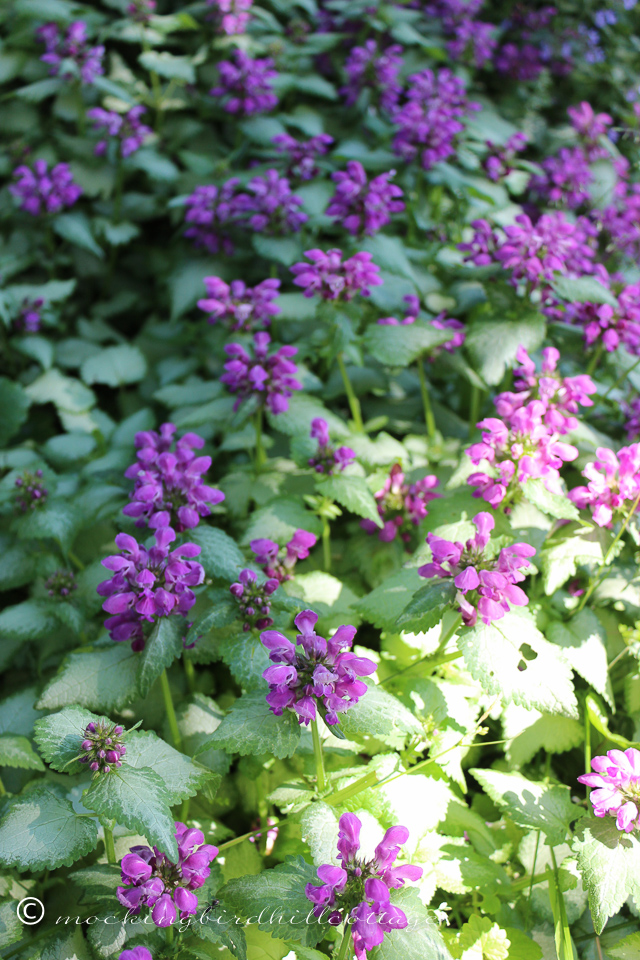 The lamium 'dead nettle' has more blooms this year than I've ever seen. Bees love it. There is a lot of purple in my garden at the moment.
But some red is showing itself: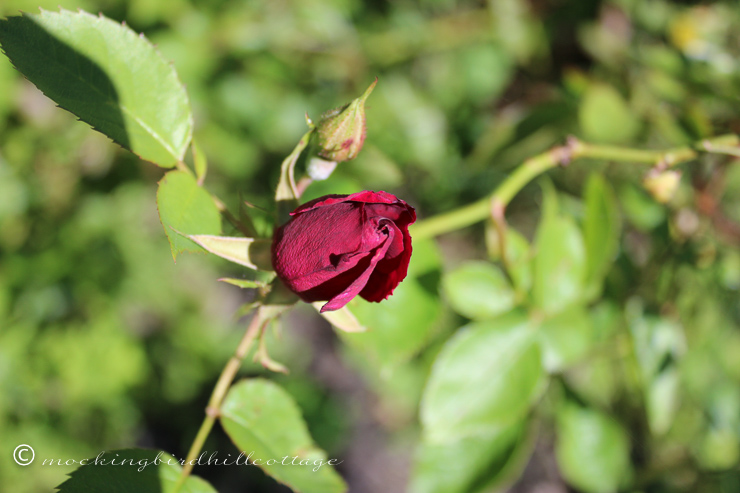 I mowed yesterday and the day before and now I'm all caught up. Tired, but caught up. Some weed whacking is on the docket for today and some general garden cleanup.
I watched the hearing yesterday and was riveted. Then I reported the details to both my sister and Don, neither of whom could watch it live. That was followed by a scan of twitter where I once again learned that some people are capable of comprehending the truth while others keep their blinders firmly in place. Hey, a little willful ignorance never hurt anybody, but choosing to remain there while being confronted with evidence that is incontrovertible is very troubling.
Tomorrow, as you know, is Hamilton  day and I'm very excited. The weather forecast had been predicting rain but now it's going to be sunny and in the eighties. Not that it matters once I'm in the theater, but being able to walk around Manhattan without an umbrella is a good thing.
I also have to spend a couple of days on Anastasia sometime soon. Not sure when yet, but I was alerted by Darko and the Stage Manager last night. By the way, the Original Broadway Cast Album is out today!
Happy Friday.